This error look familiar?
Code:
****1 Script error(s) Solve function "add_stub" in maps/mp/zombies/_zm_weapons.gsc
Or, you thought you fixed it but when you shoot a zombie the entire game freezes.
Some people think it's the menu, it's not! It's an error when using tesseract!

The menu I used did not work but after doing this it works fine!
Maps it freezes on:
Nuketown Zombies
Die Rise
Sometimes MOB (As in it either freezes or you can play but players freeze/disconnect when you're trying to host.)
Well look no further because I have found the 100% working fix with any menu. (As long as the menu isn't actually broken)
Step 1:
The first thing you're going to want to do is cleanse your game of modifications.
Recommended:
Download a seperate copy of BO2 one with everything original and normal, rename it as BO2 (clean), or something that is not the same so you don't overwrite the other version, and put it on your system. When modding zombies you may use this copy. When not, launch the other one.
You may also use a RETAIL disc for this, it will work!
Not Recommend: (It might still not work)
If you're too lazy to do what is above, you can delete tesseract.dll from your game. Obviously make sure you have a copy somewhere on your computer. It's also recommended to copy your RAW folder to your computer and then delete it from the BO2 folder.

Also make sure to launch your game with the UNMODIFIED XEX. Or it won't work!
--
If your game freezes when just loading regular campaign, load multiplayer first and then press the "B" button and switch directly to zombies.
--
Step 2:

After you made sure your Black Ops 2 is clean, the next thing you're going to what to do is download the Project TCM (Terminus) Injector. I've supplied a download below.
Download Injector
VIRUS SCAN
Thanks to
TrynCatchMe
His thread
here
Step 3:
Pick what zombies menu you're wanting to use, don't have one? I have an okay one here to download right now. (Fenix v5)
Download
VIRUS SCAN
Step 4:

Once you have your zombie menu, you must create a folder on your desktop
Name it: maps <-- (case sensitive)
Open the maps folder on your desktop inside that folder create a new folder called mp
Open the mp folder and inside that create a folder called gametypes_zm
Open the gametypes_zm folder and this is where you should place your menu.
As followed:
maps>mp>gametypes_zm>your menu here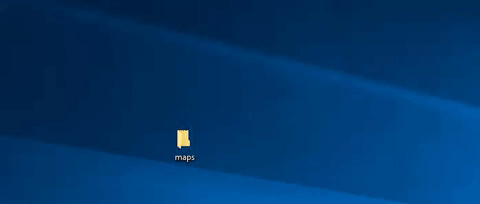 After this has been created open up Project TCM Injector, at this point you should have your RGH on, and in zombies main menu area.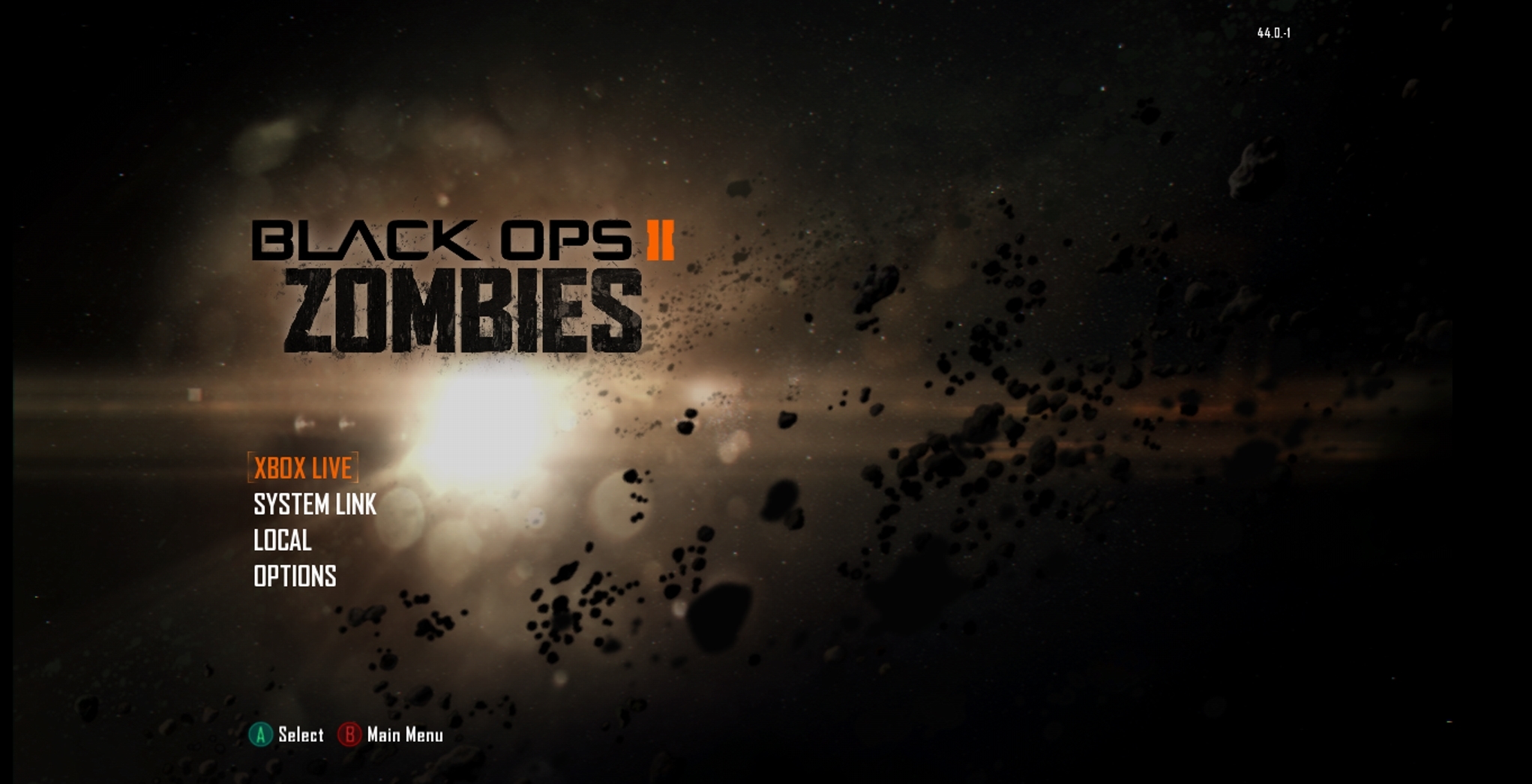 Once the Project TCM Injector is open make sure it's on the "Console" tab and click Zombies and then click Xbox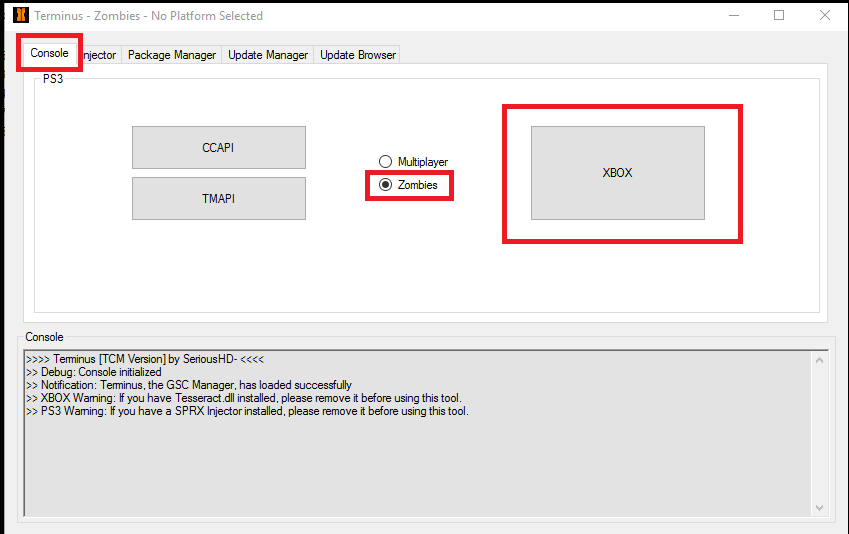 After clicking Xbox, you should see this: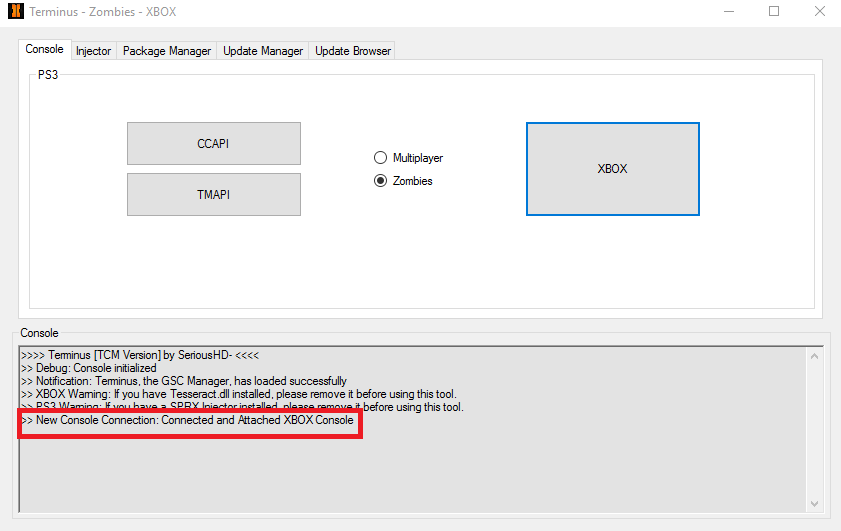 Make sure you have JRPC2.xex as a plugin in dashlaunch, you can download it here:
If you do have it and are still receiving an error try clicking it again. I've had it happen but after a couple tries it worked.
Download
VIRUS SCAN
Once you're connected, navigate to the "Injector" tab and click "add folder"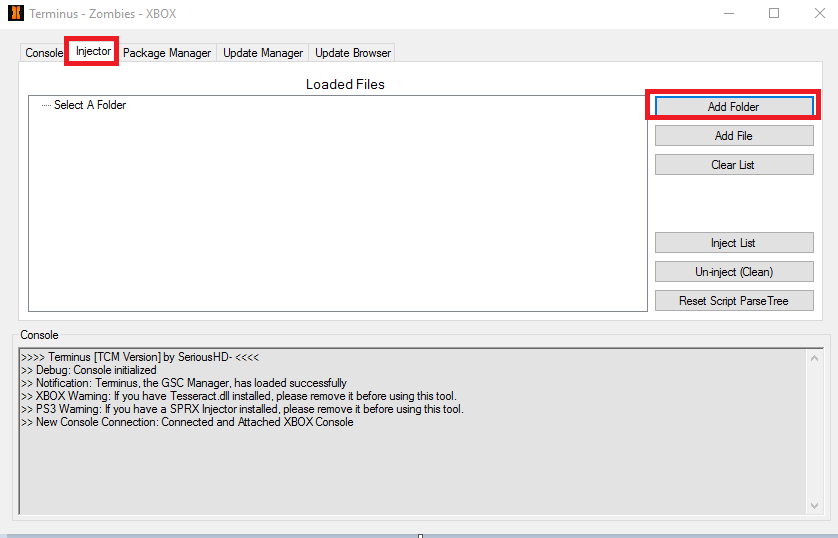 Browser to your desktop and find the folder that you created.
Click on it then click on "mp"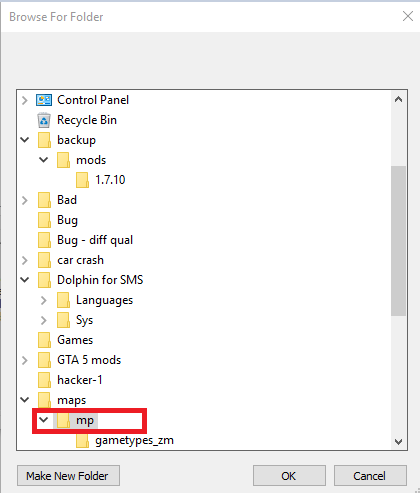 Press OK
You now see a tree with the name "files" in Terminus
If you click the + button the file(s) should be
GREEN.
Red
means they're either not compatible with zombies or you forgot to click the zombies button when connecting.
-------------------------------------
If so, you've done everything correctly.
Next, just click the "Inject List" button and it'll inject the menu into your game.
If you've followed everything correctly you should have the menu and can play on any map!
Last edited: