Hello everyone today I am releasing the v1.0.1.1 update for ZeppelinRPC.
I want people to give there feedback and any ideas on what could be added (This doesn't mean I'll be adding everything that is suggested).
There is an update checker in there so as soon as an update releases the program will automatically download it.
Huge credit to BISOON for the memory class & everyone that made the exploit for the PS4.
*** How To Use Binds ***
Knife (R3) = Nocilp (Toggle)
Flash (L1) = God Mode (Toggle)
Binds are on a timer of 100ms so all you have to do is press the button and let go straight away.
*** Bug's Which I Am Aware Of ***
* To Spawn FFA Bot's you need to change the friendly bots amount, To change there skill level you need to change the enemy difficulty (I can't do much about this).
* When using Weapon Editor some attachments on certain gun's will crash the game.
------------------- Version 1.0.1.1 -------------------

- Added GTA V Tool.
- Major GUI Changes.
- Added Dark Theme.
- Added Port Number.
- Added Send Payload.
- Added Notifcation Tool.
- Added More Theme Colours.
- Cleaned & Fixed Some Code.
- Redesigned Account Settings.
- Added Firmware Version Selector.
- Added 4.05 & 4.55 & 5.0X Payloads.
- Added App To Show In System Tray.
- Implemented Icons To Change With Theme.
*** MainHUB ***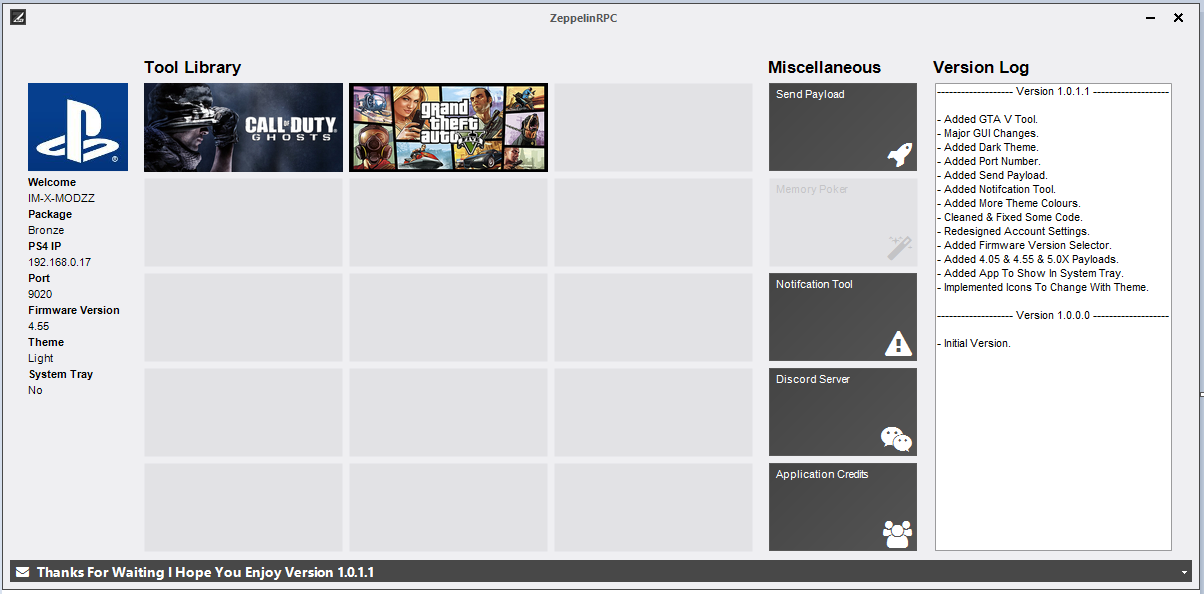 *** Ghosts Host Mods ***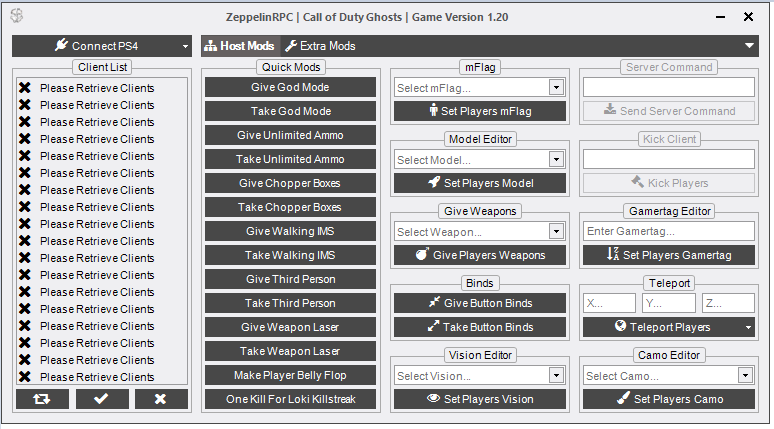 *** Ghosts Extra Mods ***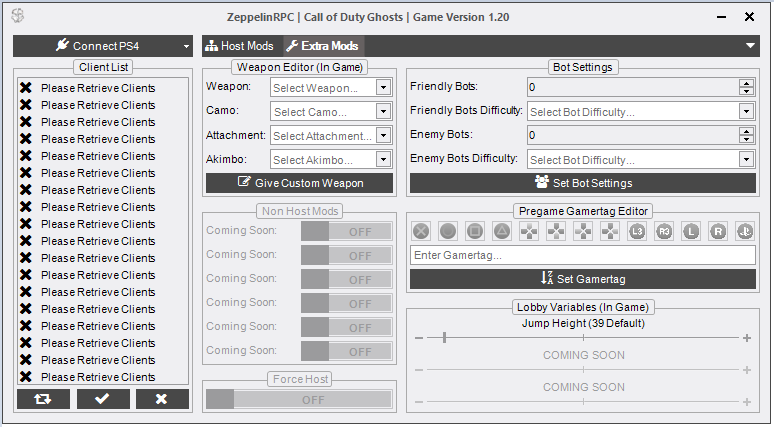 *** GTA V Main Mods ***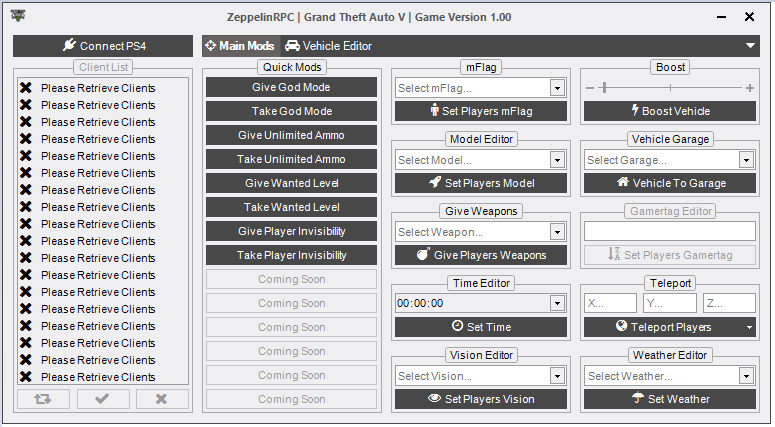 *** GTA V Vehicle Editor ***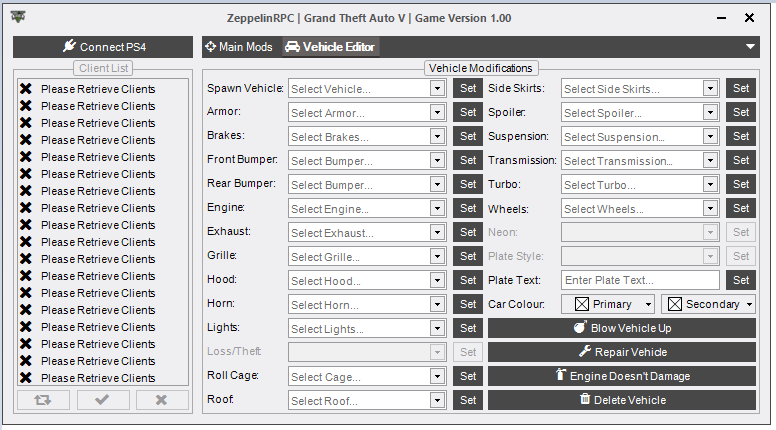 Virus Scan
(Has flagged up on 3/59 due to obs)
Download
​
Last edited: