? XBOX1 AFK LINKS ?​
Since this isn't technically a "glitch" and it's been made with the tools Rockstar has Provided us, I have decided to post my AFK links Publicly for the better of the

Xbox1

GTA Community!!! So here we go!!! ENJOY

​

In my favorite order......

#1 jw460 15/7 AFK​
This was my first attempt at a 15/7 after

N

Navy Davey

told me the theory
And I have not been able to top it yet
And being my creation is the only reason I ranked it first
Expect to go from 0 to 50 in a playlist






#2 rp beast​
N

Navy Davey

made this playlist for me and.....
It's hard to beat a legend
This one is a FIB insider job
So basically it's the Xbox1 version of the Peter Griffin
Expect to go from 0 to 50 with one playlist with this as well
ENJOY!!



#3 jw460 Long rounds​
This playlist features ten minute rounds
I honestly don't have the patience to run it the whole way ?
With basic math it should last around 3 days
The pay and rp in the end won't match up to 3 days of 35 second 15/7s
But without the ability to mod more rounds on Xbox this is a good choice if you need to leave home for extended periods of time





#4 jw460 AFK v5​
The jw460 V's started out as project of afks as I searched for the best possible Afk
After finding out about 15/7 afks I abandoned the V Project
Spinning props are very inconsistent and really shouldn't be used anymore
A 15/7 made well is perfection and can't be beat unmodded
But with the huge popularity and Youtubers sharing the V5
I decided to leave the V5 up and deleted the other 4 versions
So this is the last remaining jw460 "V" playlist all others are fakes!!!!
But really use one of the first two instead ??


Tips to running a successful AFK​
Here are a few tips I use to run a successful afk session. Please keep in mind that sometimes there's nothing you can do about getting kicked, rockstar servers, friends list problems, and many other things can happen that are out of our control.
Plug your controller directly into your Xbox and remove your batteries or use a corded controller​

Have a strong WiFi or Ethernet connection especially if you're running 2 Xbox1s for this​

Turn off your controller vibration so nothing shakes loose or unplugged​

Make sure any Xbox "energy saving" features like screen dimming etc. are turned off if possible​

All my playlists but the V5 requires you to tie your left joystick forward, the V5 is left​

I use 2 hair ties tied together to tie my joystick forward. Tie them together so there's two loops. Put one loop over your left joystick. Then run it behind the controller and stretch the other loop over the right handle (bump/nub) where you'd place your right hand​

Make sure the left bumpers aren't being pushed in​

Start the playlist sit the controller down and walk away lol (it's AFK)​
Get Kicked from any session type by lagging out
Join a friend in any session type
Decline the alert
You will be kicked to story mode
Start an invite only session
You will never be kicked
(Stole this from navy's post)
Make A 15/7 AFK ​
Here's a simple guide I made based on my 15/7 it can be used to make your own AFK on any system



So here's my 15//7 broken down and simplified

It was made using

N

Navy Davey

's steps and a trick or two I learned on the way

it is mathematically impossible to beat this without mods as the winner delivers 15 packs and the loser delivers 7

Making it one of the best afks you can make

1.Make your playlist Inside the Prison so your character auto runs and will give you the money/RP sweet spot at 35 seconds

2.dont place it too close to the ground or police will spawn inside your stunt tubes

3.try and use the placement from my pics it took me awhile to figure it out exactly

but it will ensure alternating wins and the 15-7 "kills" at the end

4.host from an invite only for 7 rounds

And free aim for a few extra RP

5.make sure you set the options to first to win 7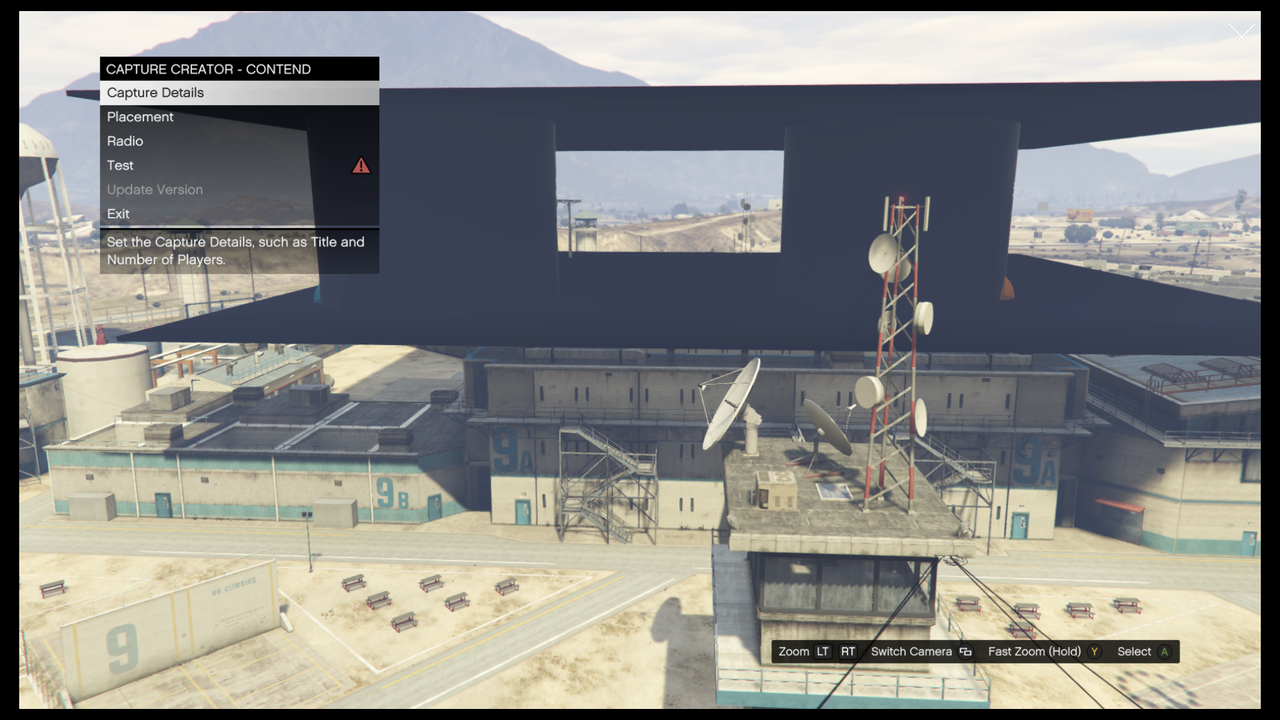 Place a large stunt building block flat and place 2 short stunt tubes on top at 90° angles put the top stunt block on after you are finished placing everything else all though you can push the camera right through it seems easier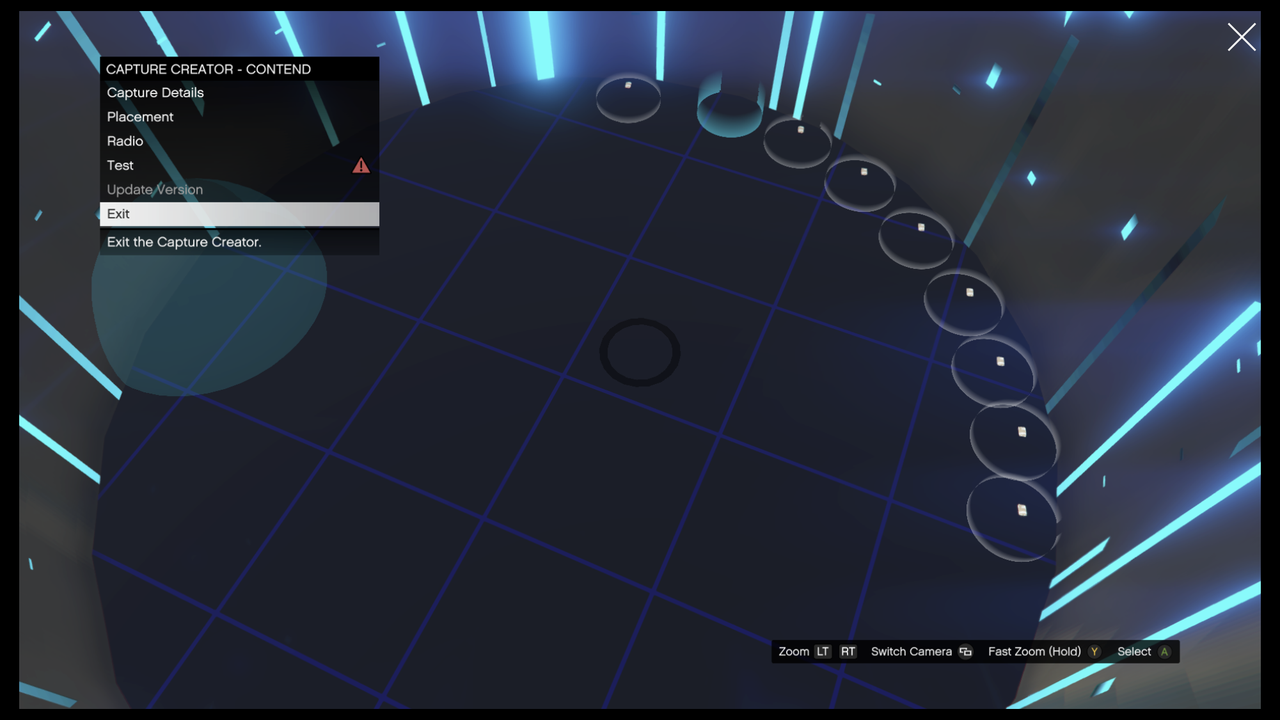 Team one starts with 1 pack behind them 7 in front always have your start point going in a clockwise direction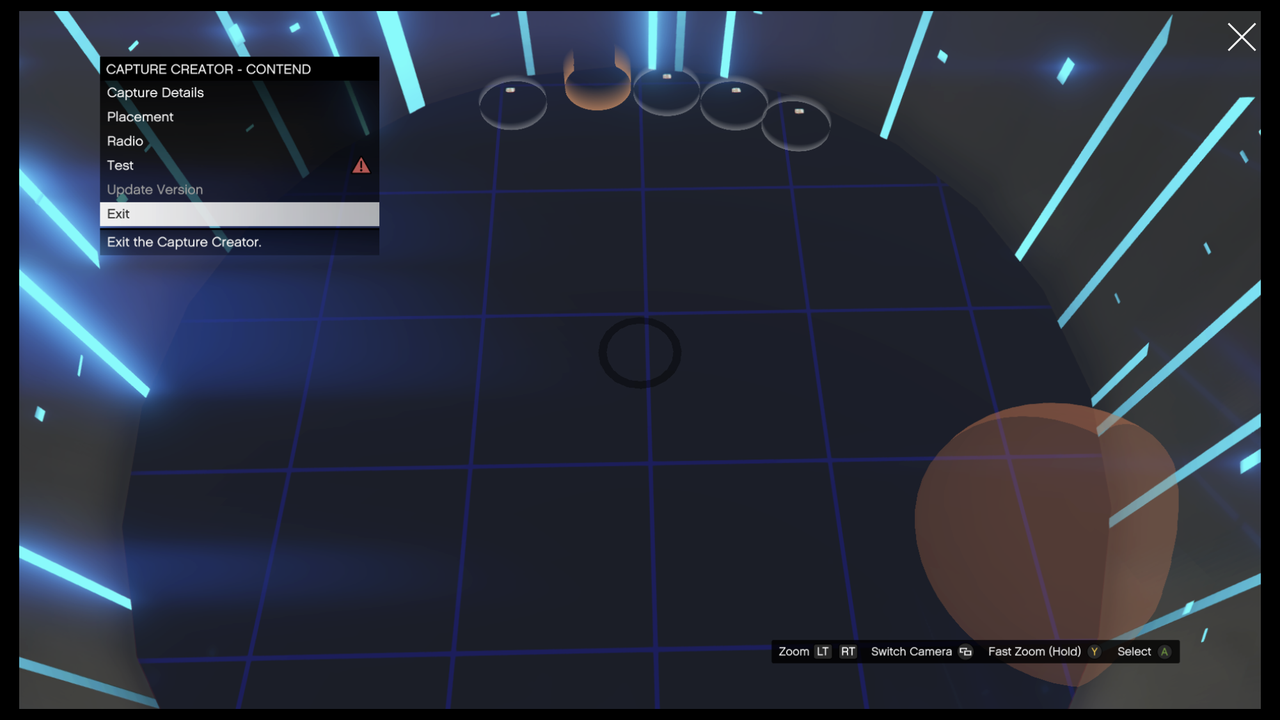 Team 2 starts with 1 pack behind 3 in front same clockwise direction
After finishing that test it save it publish and copy it to make round 2
just delete your start points and capture points and switch them to the opposite sides
Now that round two is set up test it save it rename it so you know the difference
and copy both missions testing and publishing them until you have 8 of each
now go to create your own playlist list and alternate them one after the other so you have a 16x playlist
it is actually is pretty simple
¿¿Need More AFK Info??​
See

N

Navy Davey

's post for the most complete guide and collection of afk info ever assembled in one place. And the original place to find AFK tutorials.



??THANKS and CREDITS??​
I would like to thank

N

Navy Davey

and


E

EyeDuDab

for getting me out from under the map and into AFK creation
I would once again like to thank

N

Navy Davey

for teaching me the ways of the 15/7
And last but not least I would like to thank


N

Native Pride 1988

and

H

Hiram Abiff

for being such great supporters of the AFK community
Last edited: