I have an rf module taken from an Xbox 360 E console that I've been wanting to modify to allow for use of Xbox 360 wireless controllers on PC. Except I don't know what pins do what... It's similar visually to the Xbox 360 Slim, but applying the wires the same way doesn't pick up correctly on my PC. Instead of "Unknown Device" it gives me a device descriptor error, and I can't apply the drivers to it.
Was wondering if anyone knew which wires go where. (Red, black, green, and white usb cable wires) I've been searching for a while to find a tutorial or diagram depicting the Xbox 360 E rf module modded for use on PC but I've not found anything... If there's already a post over it, link it please.
This is what the front of the module looks like, where the pins on the bottom is where the wires should connect... But again, idk which wire goes where.
If anyone knows where each wire goes, please reply. Note this rf module is for the Xbox 360 E, not the Slim. Help would be much appreciated. Hope everyone's having a great day.
Post automatically merged:
Front of mine Back of mine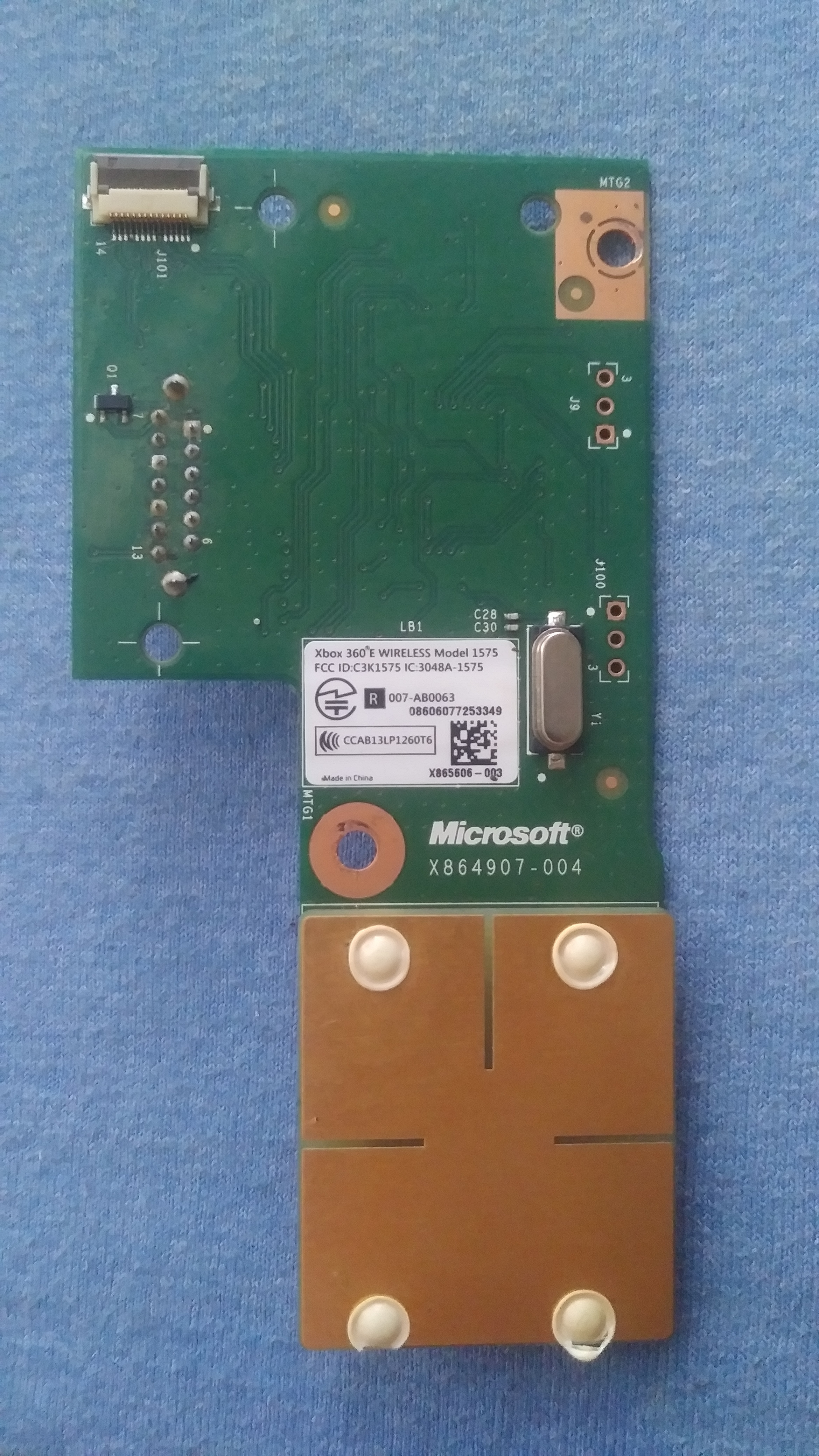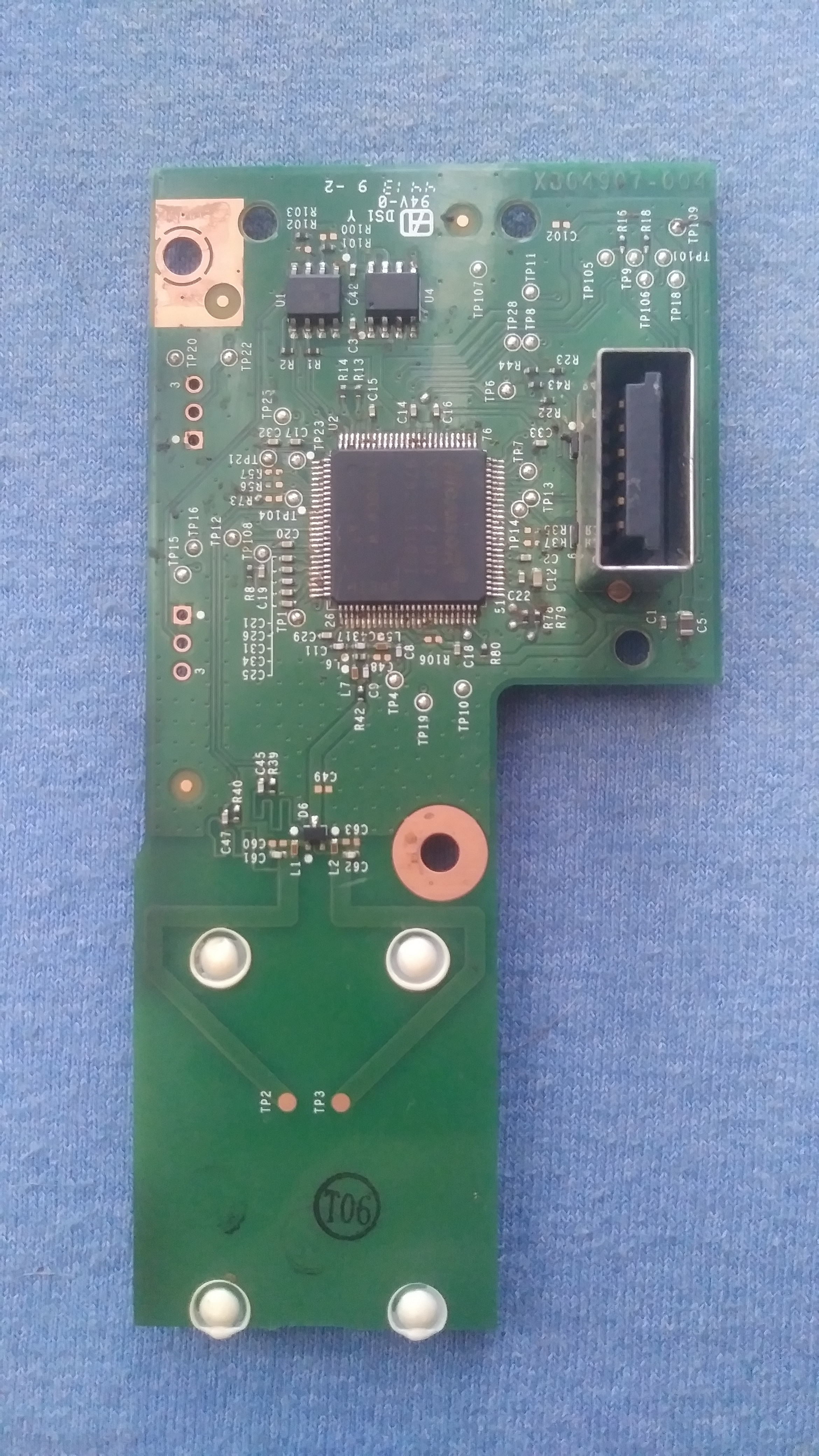 Last edited: