So today i am releasing my multi tool for every call of duty.
This tool has taken me a while to make, so hopefully everyone enjoys it.
The tool will get updated from time to time to make it better and better, but for now im releasing the beta of it to see what you guys think of it.
This tool also has an auto updater, so when ever i do update it, you will get a message for an update
Main Tool: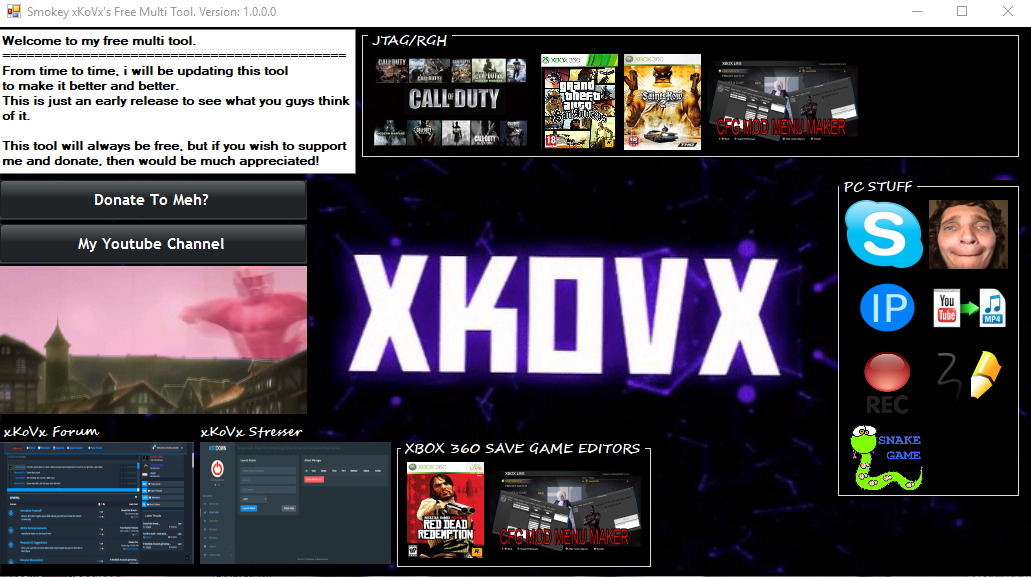 Zombies (Has ALOT Of Great Stuff To Use):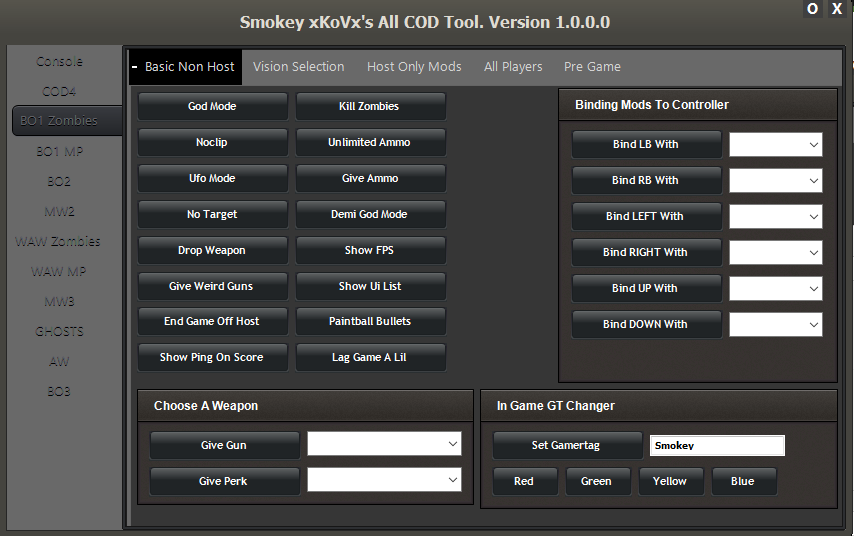 Multiplayer: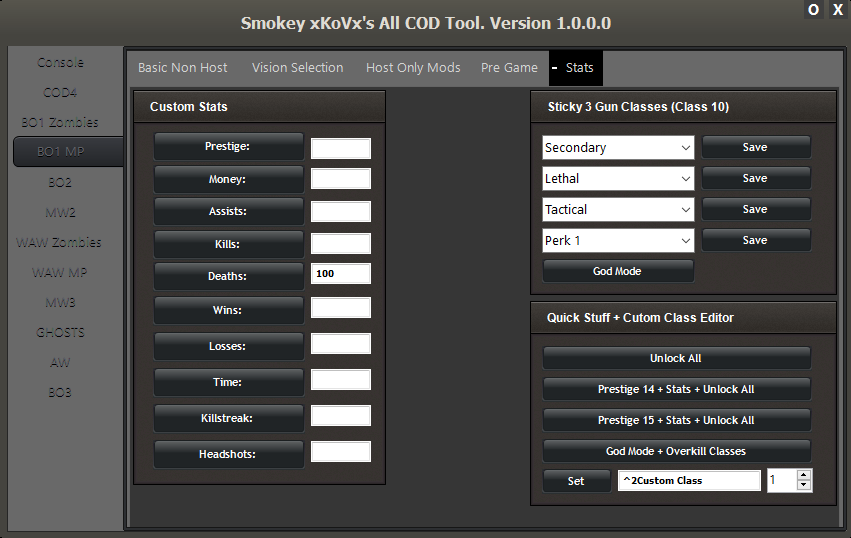 Download:
https://www.sendspace.com/file/tqht7h
Virus Scan:
https://www.virustotal.com/#/file-a...hZDdhODYxZmYwNjNhMThhN2IyN2Q6MTUwODQxNzczMg==
Download does say trojan, but it is saying that because i encrypted the code to stop people from renaming the tool.