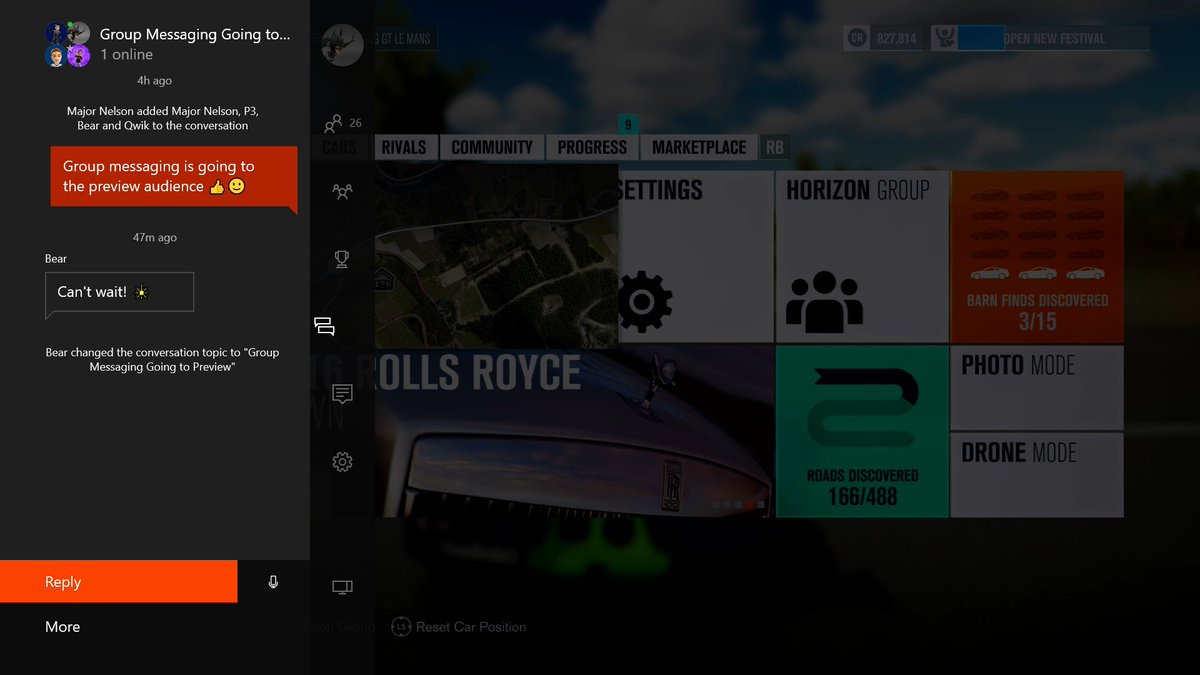 Group Messaging is available today for Preview members on Xbox One and the Xbox app (beta) on Windows 10 PC. Coming to iOS and Android soon.
Group Messaging Message your friends like never before with Group Messaging, now available on the Xbox One and the PC Xbox app! Start a new thread with multiple people in the same conversation or share activity feed content to existing conversations.
NOTE: To use Group Messaging on PC you will need to download the latest version of the Xbox (beta) app (22.21.28005.0). You may need to visit the Store to download the latest version.
Things to Try:
Message friends about anything and everything!
Share activities, achievements, game clips, and screenshots with others.

Create new group conversations (just select more than one person when creating a new message).
Create group conversations from 1 on 1 conversations (just select "Add more people").
Change the topic of your conversation in the conversation list.
Add people to a conversation.
Leave a conversation.
Delete a conversation.
Mute or unmute a conversation to stop or start receiving notifications.
Select "View people" to view everyone participating in a conversation.
If possible, redeem codes or launch websites from Xbox Live service messages.
Group Messaging Known Issues:
People who don't have access to Group Messaging (non-Preview users) will see your messages later.
You may see a jump in your unread message count. To resolve this, navigate to those conversations to mark them as read (they'll be near the end of your conversations list).
When receiving voice messages and shared feed content messages from another user, you may not receive a notification.
Xbox One users may need to perform a hard reset (hold down the power button for five seconds until the console fully powers down, then power back on) for Group Messaging to be visible. After 24 hours this will no longer be necessary.
Source
Last edited: