I will restart the lobby every 10 minutes so everyone gets chance to join!
Current Status:
OFFLINE!!

How to join :

~ Invite me to private chat
~ Add me as a friend
~ Post your GT in the comment
~ Post Legit
~ Join Session

Once you receive your cash, buy something on your phone before leaving so cash will stick to your account.
GT to invite/add :
BaldCoronet1678
Rules :

~ Don't kill
~ Don't spam message
~ Don't scream in chat
~ Have fun
~
Once done LEAVE and please post "Legit"
Please be patient, got a large number of messages coming in.
This is a free service so if you do donate you will be helping me buy KVs and Stealth server!
With your donations I can continue to host FREE modded lobbies in GTA V and Black OPS 2

Donation Link: https://www.paypal.me/jamietomlin
Donation Email:

[email protected]
Proof: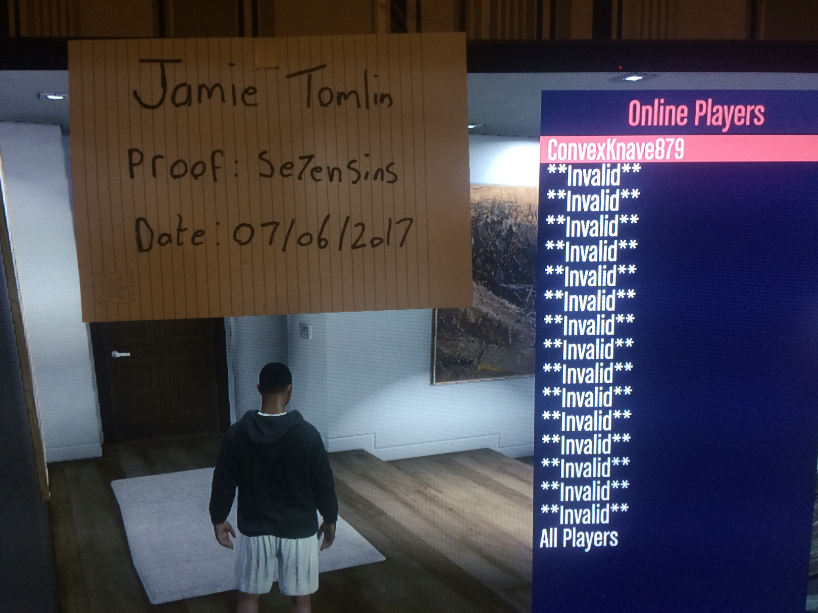 Note: I am not responsible for any bans that may occur. You take full responsibilty for any bans or deranks thay could happen.

Note: The cashdrop speed will depend on your connection to the host. If the cash is dropping slow/not dropping at all, It is due to a slow connection to host.
Last edited: