Dragon's Lobby
IT'S YOUR JOB TO READ BELOW HOW TO UNFREEZE. IF YOU NEED IT DONE, MESSAGE ME UNFREEZE AND FOLLOW THE DIRECTIONS WHEN I KICK YOU.

Today I want to see more people posting legit! It's a simple thing to do and it shows me your appreciation.

Send a Private Chat to one of the names below:
Host
Dragons Lobby
CoHost
Looking for someone I can trust
Starting the lobby in 5 minutes
How To Unfreeze Your Classes
1. Make yourself 9th prestige level 70.
2. Back out to the main menu and go to Barracks to prestige yourself to 10th prestige level 1.
3. Join back and make yourself level 70 then start the Unlock All option.
4. Back out and make sure you acquired all the Titles/Emblems/Camos and your classes should be unfrozen!
(Any further issues, please message me on here and add your Gamertag)
Message of the Day
Do not message me on Se7enSins asking me for the Destruction v1 Menu for free when I get it. If the Menu was suppose to be free then it would be.
Status
Open after 5-6 months!
Rules
1. Don't sit in lobby too long. Let others be able to get in and get their stuff also.
2. No yelling, swearing, abusing the menu, and do not KILL people.
3. Once you're in the lobby and you get what you want: please post legit and what you got. Do NOT post on this thread (Legit invite me bighopper74) as that is just spam and I'm not inviting anyone.


4. If you do what is shown in the picture below, you'll be blocked and added to my

Banned

list.
5. Don't tell me what to do in the lobby. I'm not stupid and I can see who's verified and who's not. If someone should try and tell me what to do you'll just be kicked (depending on menu some come with a derank).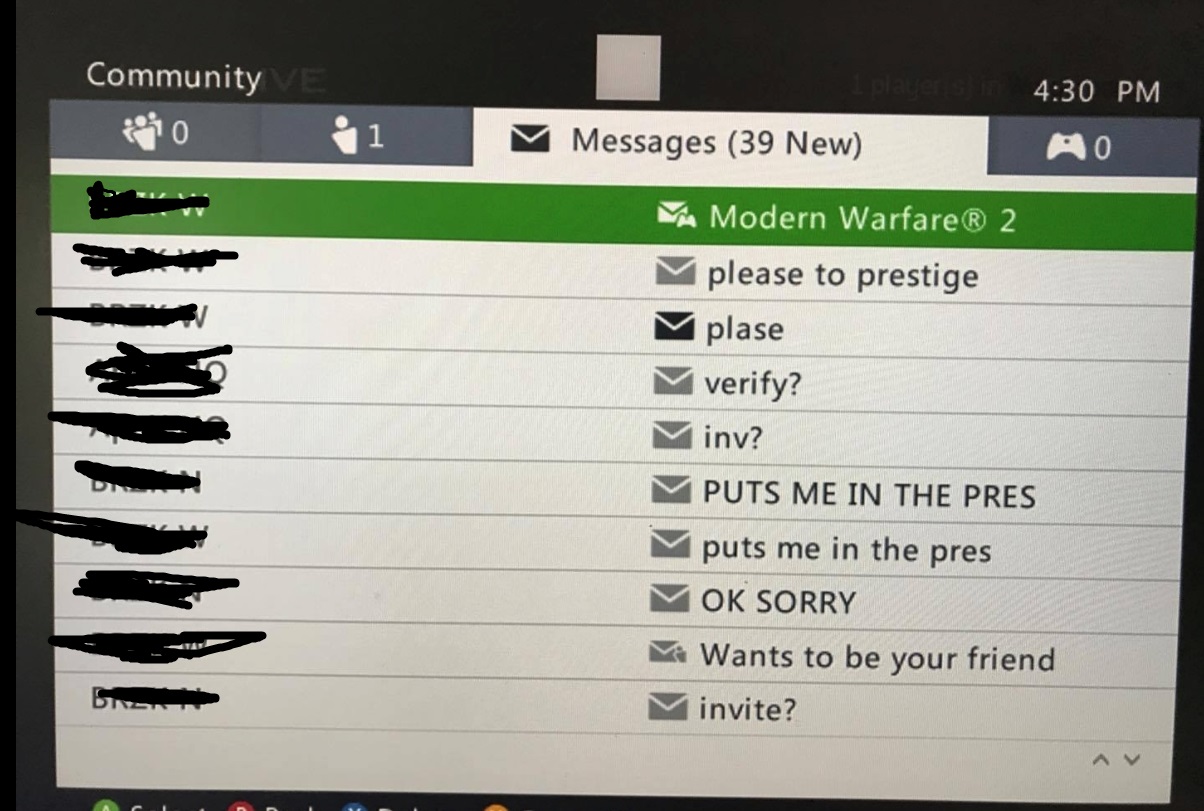 Vouches



Proof?
Trinity RGH
XeX 1.2

Xbox Live NiNJA

Warning
​
Common sense: I nor Se7enSins are responsible for anything that happens to your account. You are aware of the cost of anything related to hacking or modding.

If any adjustments need to be made, feel free to message me on here and I'll check every FIVE minutes!​
Donations
Donations help me out in the real world and on here to keep hosting free lobbies with constant KV life and Xbl Stealth. It really shows me how much appreciation there is for me taking time to help people and makes me actually want to host more. Be sure to leave your name in the donation so I can thank you personally.
If you would like to donate, send it to
:
[email protected]
BANNED

1. BRZK's entire clan, Reason: Spam/Disrespect
​
Last edited: