Since there has been a lot of trouble in the past months reguarding the authentification and pushing updates i decided to re-create the whole tool. While you have to wait i will release my already finished parts in the spoilers down below

...



Current Tool Version:

2.2.1.5

Users registered:

168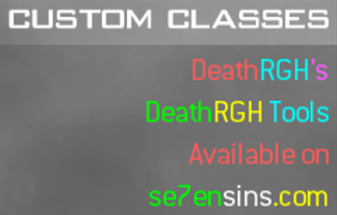 I know that there are a lot of tools out there that are not bad at all. But there have always been things I wanted to change and never hat the opportunity for. Just a small example on older cods: Sometimes when I use someone elses tool to host a lobby, I notice it has changed my message of the day or the version number. And that just for advertisement resons? Thats not what I want...I want that to happen what I select and nothing else.

Another thing is that a lot of people out there don't even test their tools before they release them. Because of that it often gives me a fatal crash or just freezes my box. I test everything before I release it to make sure nothing bad happens to the user. An example of that would be the bo3 zombies weapons editor. I have used a tool and tried all the diffrent weapon id's and i got frozen twice. So I decided to make a weapon editor on my own and test every single id. On the id's that freeze your console i added a protection so that you can not give these weapons. But im still only a human and mistakes may happen.

These two examples are only one of the many reasons why i preffer my own tools now. I know a lot of stuff is still missing but im working on that and keep it in mind that it is free! I hope you enjoy using my tool just as much as I do.
*UPDATE*
Full Changelog
Currently there is a problem with the authentification (get authended or wait for the update)
- [General] Added a material converter for call of duty games
(converts materials to a string so that you can set them as your gamertag)
- [General] Resized the game selection
- [General] When you launch the tool in offline mode it will hide the online console tools
- [MW3 TU23] Updated the messagebox icons
- [MW3 TU23] Fixed a issue with the elite title text changer
- [MW2 TU8] Added a team name changer & class name changer
- [MW2 TU8] Added a few more all client options
- [MW2 TU8] Added watermark text for the textboxes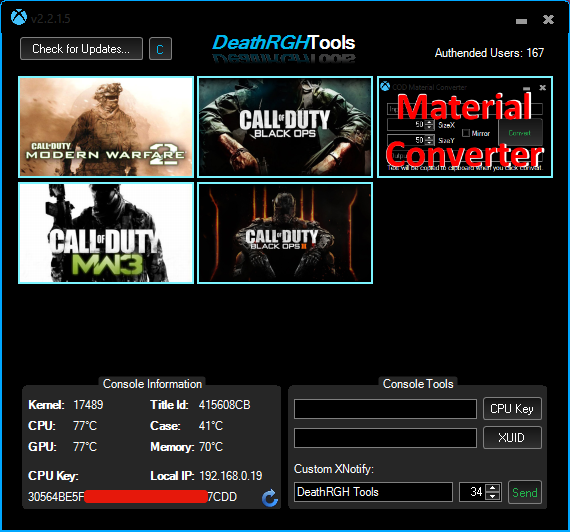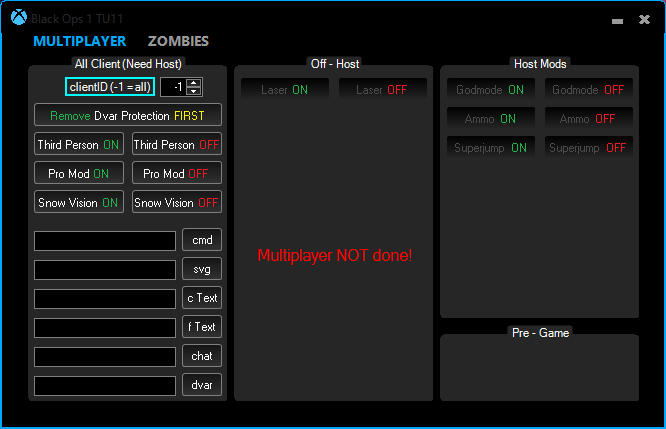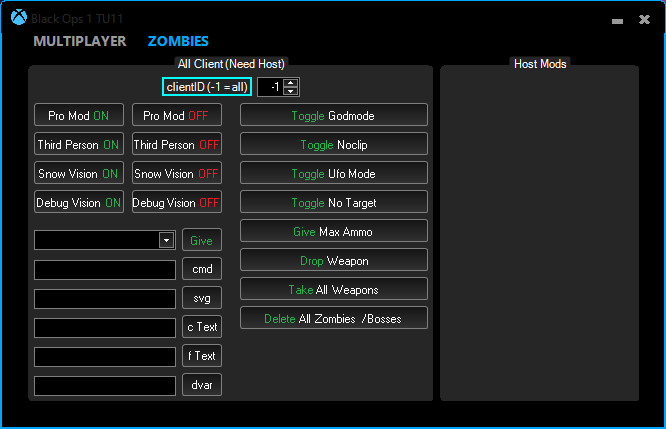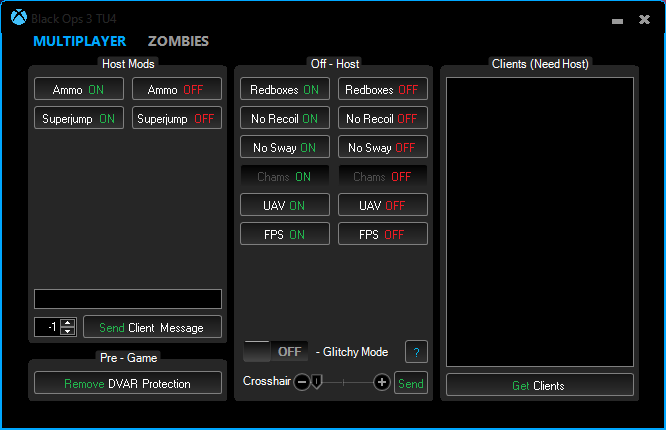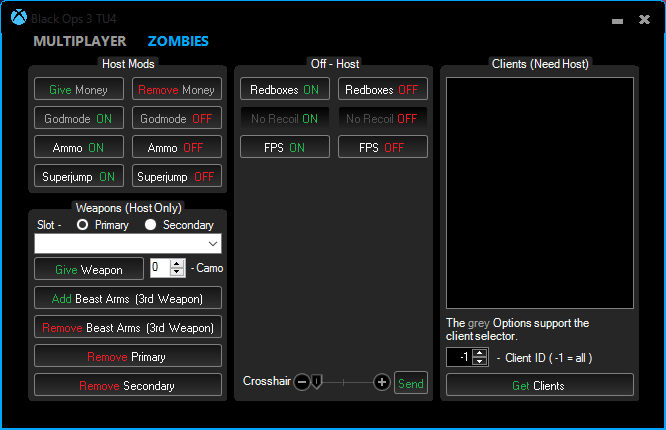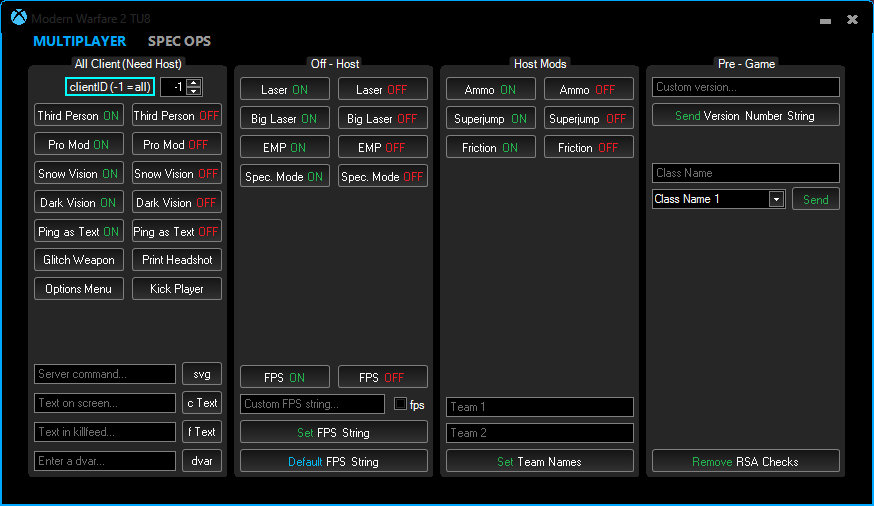 SPEC OPS NOT FINISHED!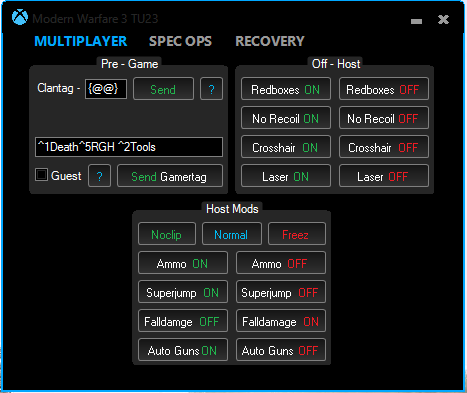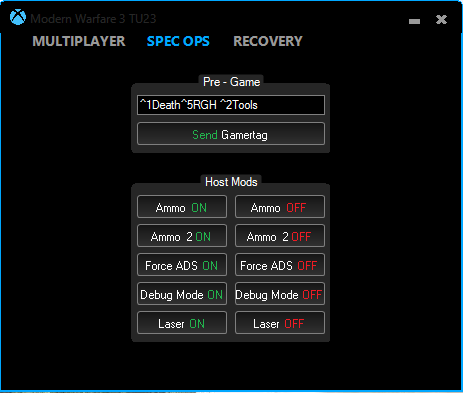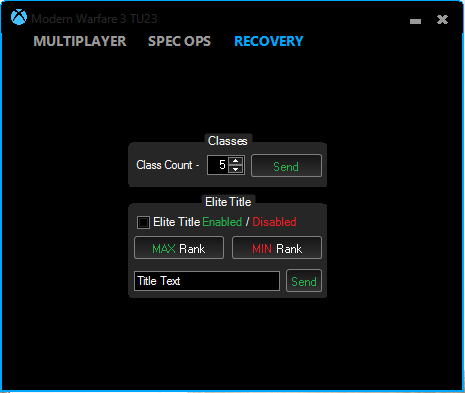 DOWNLOAD REMOVED!
VIRUS-SCAN
I have always used your tools and highly respect you for always making them free.
I've heard good things about your BO3 tool, I was wondering if you can allow me to use it?
Hey man, big shout out to you for keeping this stuff free! Thanks a ton
thnx bro i love it so far
vouch for you my man
Last edited: