Simple program i made to keep track of customers.
Made a mistake? You can edit each item individually by double clicking on it!
Has encryption capabilities (Don't lose that key!)
Has Print function!
Saves in .csv format
Found a bug? Please report it here.
Have an idea or suggestion? Add it below.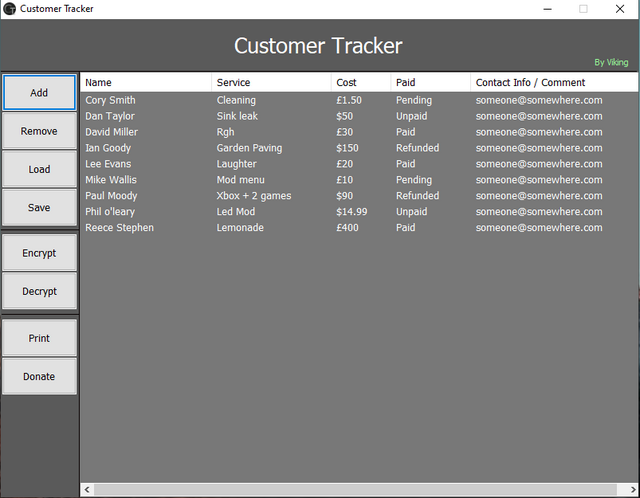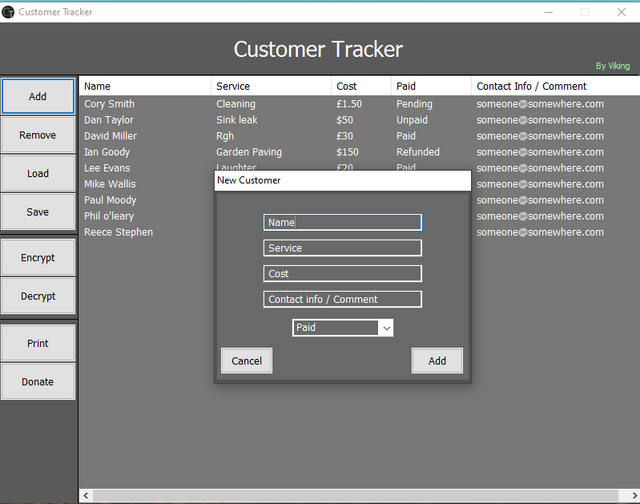 Download -
Here
- Mediafire link
Virus Total -
Here
- Has false positives (I don't know why)
Last edited: