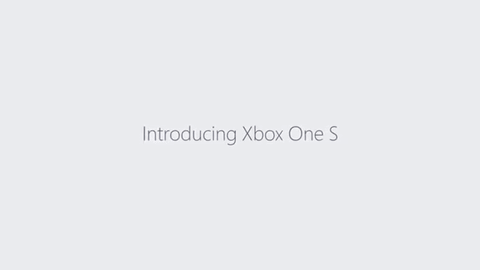 A new update for the Xbox One S is out now and it adds new Blu-ray features.
As explained by Xbox engineering lead Mike Ybarra on Twitter, the update adds support for BD-R and BD-RE Blu-ray discs. These are write-only and rewritable disc formats, respectively. It's not a huge update, but it's a nice option to have all the same if you're looking to play those discs.
This is the second piece of news that Microsoft has announced about the Xbox One's Blu-ray player in as many weeks. During the Windows 10 event last week, Microsoft revealed that bitstream audio pass-through, including Dolby Atmos, will be available via the Blu-ray player in a future update.
Microsoft released a major update for the Xbox One in November 2015 in the form of the New Xbox One Experience, which introduced backwards compatibility for Xbox 360 games and changed up how the menus look, among other things. There hasn't been an update that substantial to the console since, though some newly added features for Preview members have included Clubs, Looking for Group, and Arena. Additionally, Achievement notifications were recently enhanced.
What new features would you like to see added to the Xbox One? Let us know in the comments below!
Source:
GameSpot