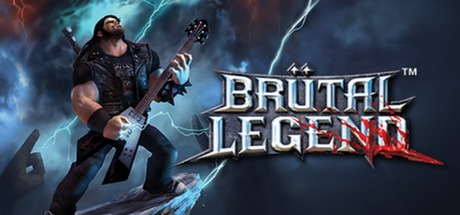 Xbox One's backward compatibility list has just received two new additions, including a cult favourite from Double Fine. The 2009 action-strategy game with a dose of metal influence, Brutal Legend, is the latest to join the line-up. It's flanked by Greg Hastings Paintball 2.
Brutal Legend was a relatively big-budget project from Double Fine, featuring the voices of Jack Black and Tim Curry along with a bigger, more ambitious campaign story than some of its other releases. The GameSpot Brutal Legend review gave kudos to its humorous writing and world-building but noted that the side missions were a bit dull. Greg Hastings Paintball 2 is a smaller release, having gotten only a handful of mixed reviews on GameSpot sister site Metacritic.
As always, any new games are playable on your Xbox One immediately. If you own the disc version you can pop it into your console, and if you own it digitally it should be available for download at no additional charge.
Xbox One backwards compatibility was a major feature announcement when it debuted in 2015, and since then Microsoft has been steadily adding to the list. It now boasts tons of Xbox 360 games, and even some original Xbox games as well. Check out our complete list to see if your favourite games have made the cut so far.
Source: GameSpot