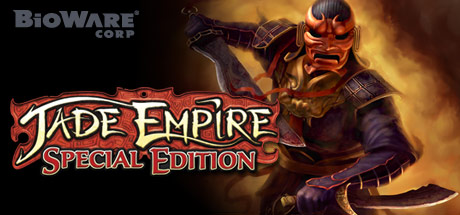 The second wave of this month's original Xbox games has arrived on Xbox One. Following last week's additions to the backwards compatible library, 10 more classic Xbox titles are now playable on Microsoft's current-gen console, plus an additional one if you live in Europe.
This week's batch of BC titles includes the alien adventure game Destroy All Humans; the military strategy game Full Spectrum Warrior; the motocross game MX Unleashed; and the third-person shooter Mercenaries: Playground of Destruction. Xbox One owners in Europe, meanwhile, get an additional backwards compatible game in the form of Panzer Elite Action: Fields of Glory.
On top of those games, six classic Star Wars titles are also now playable on Xbox One. Those include the original Battlefront and Battlefront II; the Star Wars action game Jedi Knight: Jedi Academy; the first-person shooter Republic Commando; and Knights of the Old Republic II: The Sith Lords, Obsidian's follow-up to BioWare's acclaimed Star Wars RPG.
As usual, if you still own the disc for any of the aforementioned games, you can now pop it into your Xbox One and begin playing. The titles are also available to purchase digitally from the Xbox Store. You can see the full list of this month's original Xbox BC games below.
April has been a significant month for Xbox One's backwards compatibility feature. Last week, Microsoft rolled out eight original Xbox BC games, including The Elder Scrolls III: Morrowind; Jade Empire; Conker: Live & Reloaded; and Panzer Dragoon Orta.
That marked the second batch of original Xbox games to support Xbox One; the first arrived back in October and consisted of 13 titles, including Black, Psychonauts, Prince of Persia, and Star Wars: Knights of the Old Republic. You can see the full list of Xbox One BC games here. Microsoft also recently rolled out Xbox One X enhancements for a number of BC titles, including Red Dead Redemption, Gears of War 2, and Portal 2.
New Original Xbox Backwards Compatible Games
April 17
Blinx: The Time Sweeper
Breakdown
Conker: Live & Reloaded
The Elder Scrolls III: Morrowind
Hunter: The Reckoning
Jade Empire
Panzer Dragoon Orta
SSX 3
April 26
Destroy All Humans
Full Spectrum Warrior
Mercenaries: Playground of Destruction
MX Unleashed
Panzer Elite Action: Fields of Glory (Europe only)
Star Wars: Battlefront
Star Wars: Battlefront II
Star Wars Jedi Knight: Jedi Academy
Star Wars: Jedi Starfighter
Star Wars Knights of the Old Republic II: The Sith Lords
Star Wars Republic Commando
Source: GameSpot