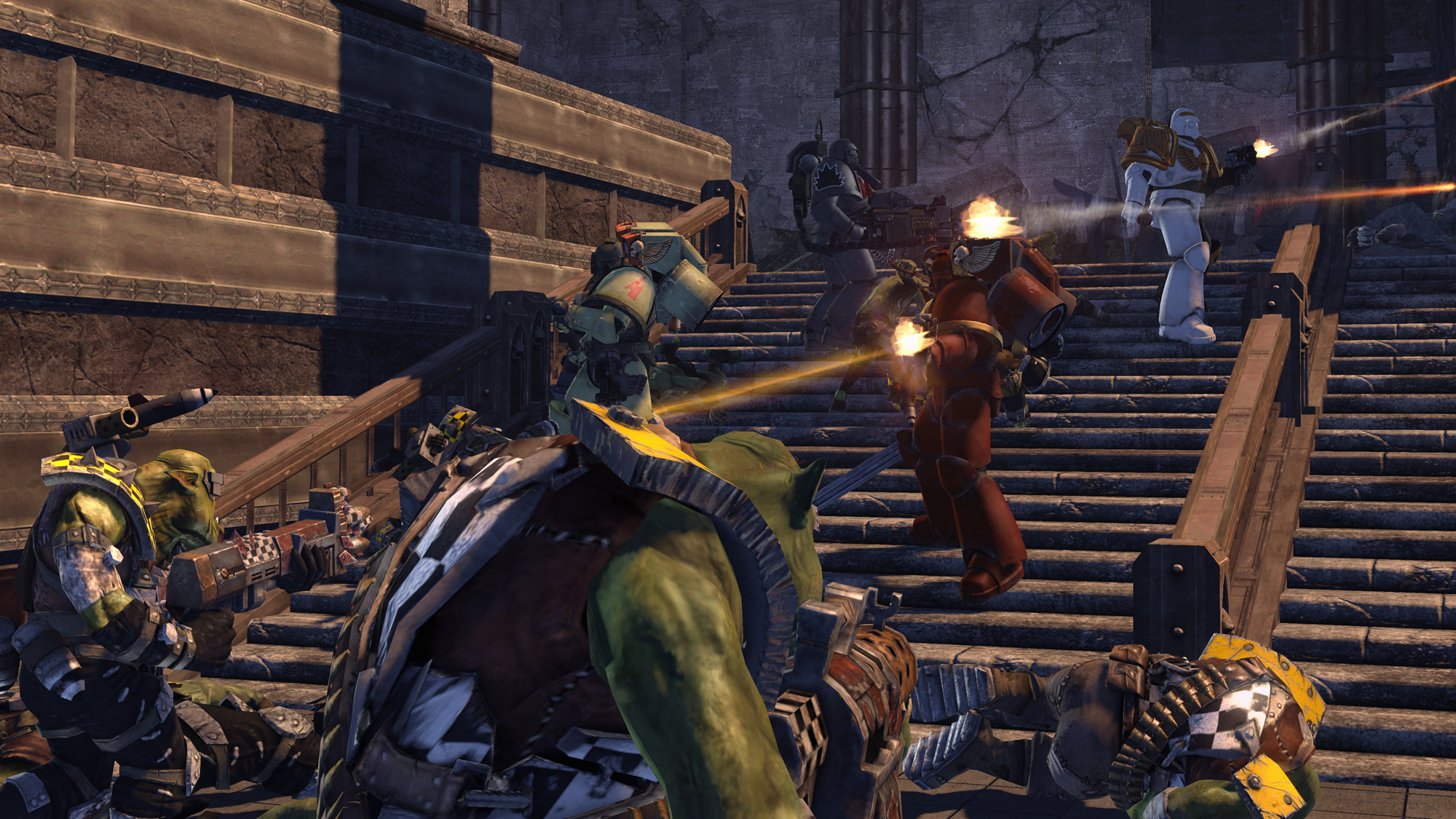 ​
Anyone looking for a new PC game to play is in luck right now. Humble is giving away a free copy of
Warhammer 40,000
:
Space Marine
to anyone who signs up for the Humble Bundle newsletter. The only catch is that you have to do it fast--the offer goes away September 1 at 10 AM PT (1 PM ET).
If you secure your copy before the deal ends, you'll receive an email with a Steam code you can redeem to add the game to your library. Note that you have to redeem it before September 15 for the code to work. Once you do, though, the game is your to keep forever, even if you unsubscribe from the newsletter. (And don't worry if you're already subscribed; you can still get the game for free).
Warhammer 40,000
:
Space Marine
is a third-person shooter from 2011 that's set in the tabletop game's apocalyptic distant future. You play as an Ultramarine, a super soldier whose job is to blast, chainsaw, and generally eviscerate hordes of Ork enemies.
The Humble Bundle newsletter you have to sign up for regularly lets you know what kinds of deals are available at the online retailer. The Humble Store often has killer deals, so you might not want to unsubscribe to this one.
Source: GameSpot