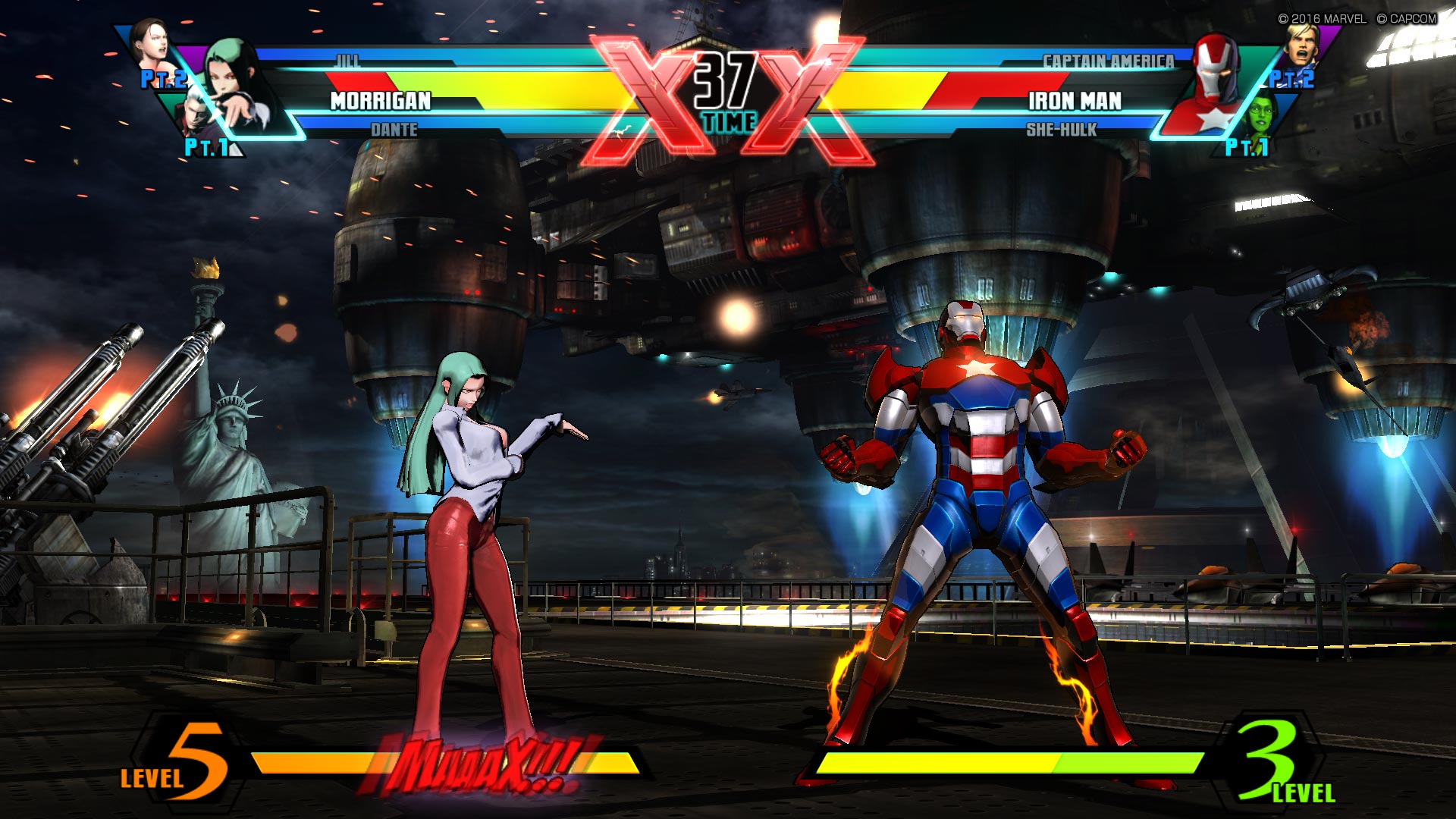 It's Tuesday, and that means the next batch of deals on the PlayStation Store are now live for PS4, PS3, and Vita. This week features sales on Capcom games, as well as one for PlayStation Plus members only. The Plus sale appears to be focused on bundles. Some of these package together games from the same series, like the Trine trilogy for $9 or the Jackbox Party Pack trilogy for $36. Others simply offer games from the same developer or publisher, like $33 The Telltale Collection, which consists of The Walking Dead's first two seasons, The Wolf Among Us, Tales From the Borderlands, and Game of Thrones.
In the Capcom sale, many of the usual suspects are on sale from the Resident Evil, Street Fighter, Dead Rising, and Mega Man series. This is open to all PSN members, with no additional discounts for Plus subscribers.
Among the games on sale are:
Ultimate Marvel vs. Capcom 3 (PS4) -- $15
Resident Evil 7: Biohazard (PS4) -- $39
The Disney Afternoon Collection (PS4) -- $14
Street Fighter V (PS4) -- $20
Resident Evil 4 (PS4) -- $10 / (PS3) -- $8
Devil May Cry: Definitive Edition (PS4) -- $12
Dead Rising 2: Off the Record (PS4) -- $10
Drinkbox Vita Collection (Vita) -- $7.49
Far Cry 4 + Far Cry Primal (PS4) -- $35
Grand Theft Auto: The Trilogy (PS4) -- $21
GTA V + GTA San Andreas (PS4) -- $45
Separately from those sales, you'll also find Overwatch: Game of the Year Edition for $39 with Plus (or $42 without it) or Warhammer: End Times - Vermintide's Digital Value Pack for $40. You can see everything on sale this week on the PlayStation Store.
Source: GameSpot