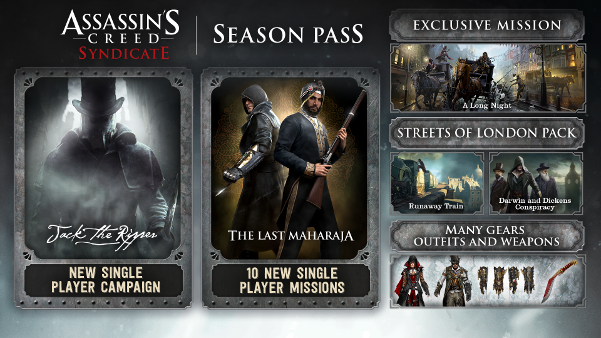 Microsoft has launched its weekly sale on the Xbox Store, meaning a whole new batch of Xbox One games is available at discounted rates. This week's sale has some particularly appealing deals, so let's dive in and see which great games are available for what low prices. Note that some of the deals are only available to Xbox Live Gold subscribers and that all discounts end on Monday, April 30.
A Way Out, the new game from the maker of Brothers: A Tale of Two Sons, is on sale for $22/£19. It's a co-op game about two friends breaking out of prison, and only one person has to own the game for two players to play it. Other highlights include Madden NFL 18, which is on sale for $18/£18, and the Forza Horizon 3 and Hot Wheels Expansion Bundle, on sale for $64/£53.
Also, Assassin's Creed Syndicate is free with Games with Gold through May 15. If you're looking for more Syndicate action, you can grab all the expansions this week at a discount. The season pass will run you just $10, while the individual expansions and Helix Credits are also on sale.
Fans of indie games will find plenty of titles discounted to just a few bucks, including The Flame in the Flood ($8/£6) and the blocky platformer Thomas Was Alone ($3/£2). The delightful/stressful cooking game Overcooked is marked down to $6/£4, while the intriguing and creepy game The Swapper is on sale for $3/£2.
Xbox weekly deal highlights
A Way Out -- $22/£19 (normally $30/£25)
Assassin's Creed Syndicate - Season Pass -- $10/£8 (normally $30/£24)
Borderlands: The Handsome Collection -- $20/£15 (normally $60/£45)
Divinity: Original Sin - Enhanced Edition -- $10/£9 (normally $40/£35)
The Flame in the Flood -- $8/£6 (normally $20/£16)
Forza Horizon 3 and Hot Wheels Expansion Bundle -- $64/£53 (normally $80/£66)
Madden NFL 18 -- $18/£18 (normally $60/£60)
OlliOlli2: XL Edition -- $4/£3 (normally $15/£10)
Overcooked -- $6/£4 (normally $17/£13)
Shantae: Half-Genie Hero Ultimate Edition -- $27/£ (normally $30/£)
Stealth Inc. 2: A Game of Clones -- $2/£2 (normally $10/£8)
The Swapper -- $3/£2 (normally $15/£12)
The Swindle -- $5/£4 (normally $15/£12)
Thomas was Alone -- $3/£2 (normally $11/£7)
Yooka-Laylee -- $13/£12 (normally $40/£35)
Source: GameSpot