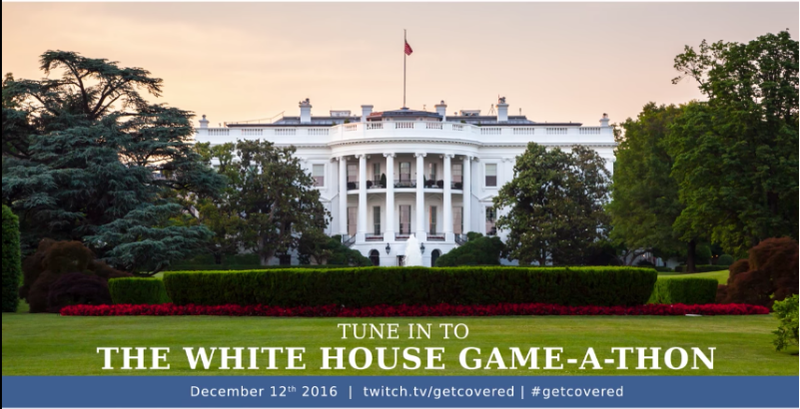 The White House has announced the first-ever White House Competitive Gaming Event, which will see NBA superstar Shaquille O'Neal and gaming celebrities take part in a streaming marathon.
The stream takes place today, December 12, starting at 1 PM PT / 4 PM ET right
here
on Twitch. You can also watch through the video embed above. It's being held in part to remind people that December 15th is the last day to register or adjust your healthcare plans at HealthCare.gov.
The White House Competitive Gaming Event will include the following:
A game-a-thon with some of our amazingly talented Twitch Partners (ActaBunniFooFoo, Annemunition, bijoudemi, darkness_429, Elspeth, imcoty, LifeWithLaughs, Okaydrian, and thatchickparker)
A Rocket League Pro-Am Showmatch commentated by Goldenboy and featuring Fireburner, jacobRL, and sad_junior from NRG Esports' Rocket League team, who are being joined by Moses.
Justin Wong facing off against Mike Ross in a Street Fighter V showmatch commentated by Gootecks.
Will you be checking out the livestream? Let us know in the comments below!
Source:
GameSpot