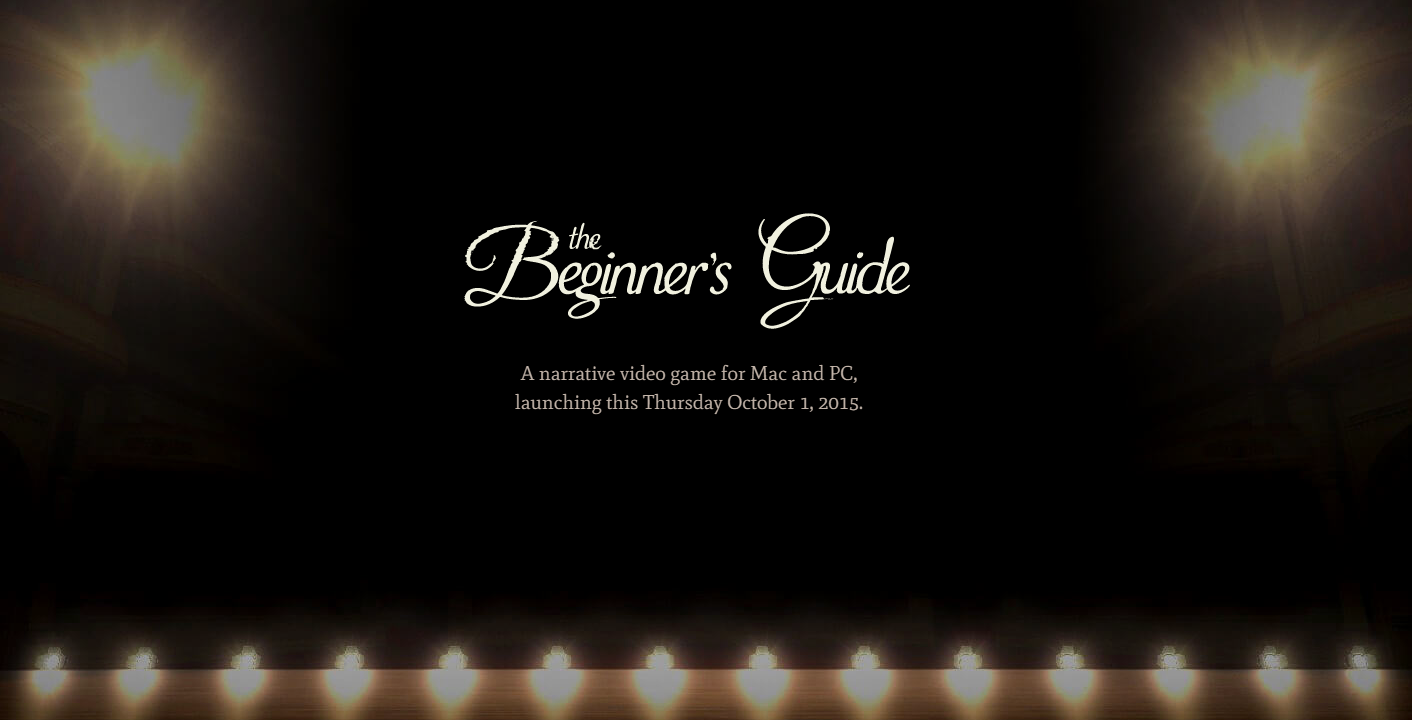 The Stanley Parable
was one of 2013's breakout indie hits and is known for being bizarre and quirky. Creator of
The Stanley Parable
, Davey Wreden, has recently announced an upcoming first person narrative titled
The Beginner's Guide
. He described the game by saying that it "tells a story of a person struggling with something they don't understand". The game's current release date is going to be October 1, and it will be discounted 20% the first week of its release on the Mac and PC. Wreden has also launched a
teaser website
for the game.
The website currently has no information about the game but this may change in the coming days as the game approaches the release date. While not much is known about
The Beginner's Guide
yet, it will likely be a unique and strange game just as
The Stanley Parable
was. Wreden also noted that the other half of the standalone Stanley Parable's development team, William Pugh, did not have a hand in
The Beginner's Guide,
although it is known that Pugh is potentially working with Rick and Morty co-creator Justin Roiland on a VR game. There are also some screenshots about the game on his
Twitter
.
Source