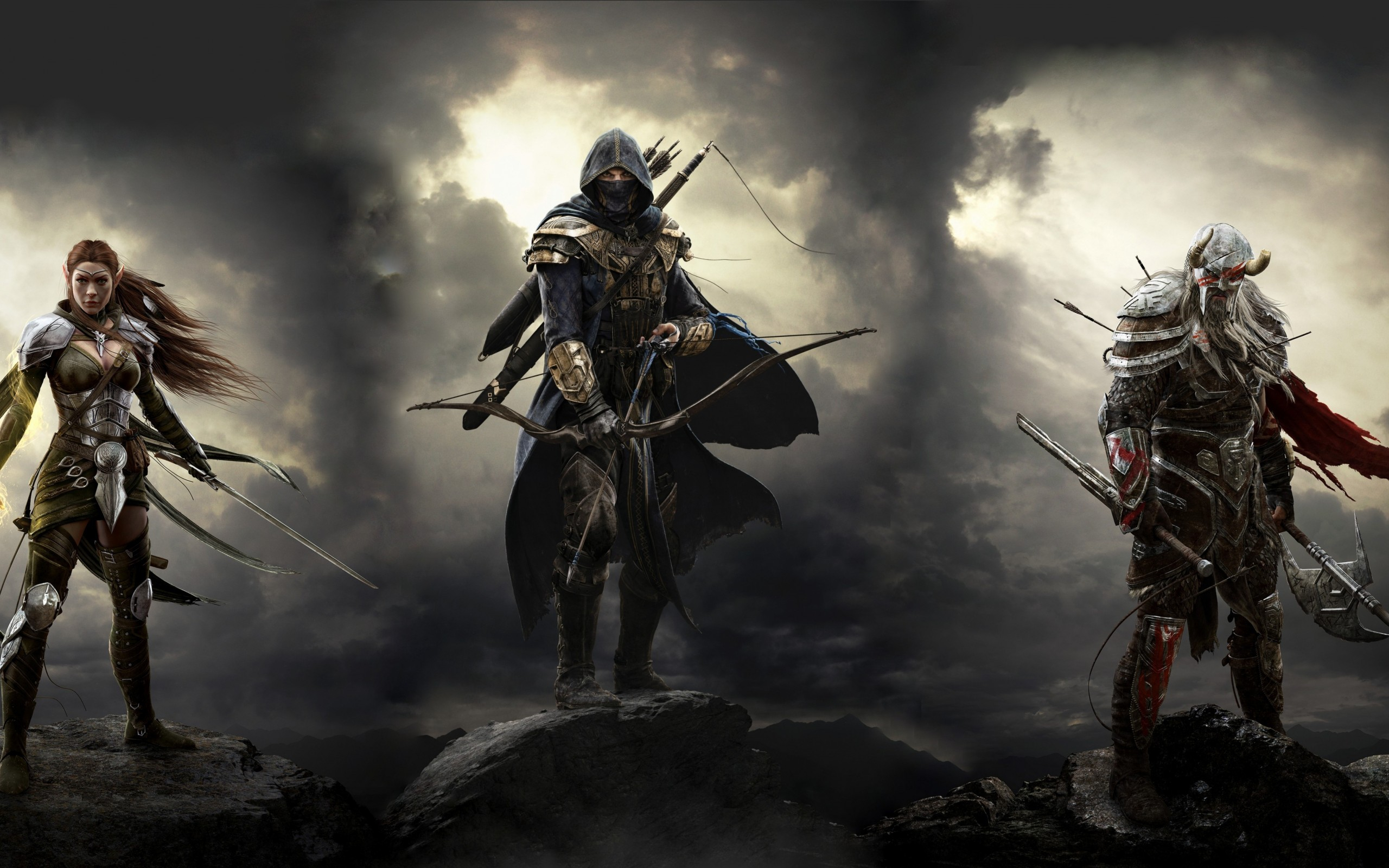 The next major expansion for The Elder Scrolls Online is on the way soon. Bethesda has shared the first details for the Dragon Bones DLC pack, which is slated to arrive next month and introduces two new dungeons and other content to the online RPG.
The centerpiece of the Dragon Bones expansion is the aforementioned pair of dungeons, Scalecaller Peak and Fang Lair. Bethesda describes Scalecaller Peak as "the burial site of a long-dead Dragon Priest," which is now teeming with cultists who plot to unleash a deadly plague upon Tamriel. Fang Lair, meanwhile, is "an ancient Dwarven ruin" where a dark sorcerer is attempting to revive a fearsome dragon.
Players will encounter new and returning monsters within the two new dungeons, such as "plague-ridden ogres, powerful sorcerers and their undead creations, and even the reanimated bones of an ancient dragon." Both will be available in Normal and Veteran modes; the latter will also boast a Hard mode for each dungeon's final boss fight.
In addition to the new dungeons, the Dragon Bones expansion adds new items, monster sets, and achievements. One of the new items is the Renegade Dragon Priest Mask, which players will earn simply for entering one of the game's two new dungeons.
The Dragon Bones pack releases in February. Like previous expansions, it will be available to purchase from the in-game Crown Store, while ESO Plus members will receive it for no additional cost. Coinciding with the expansion's release, Bethesda will roll out Elder Scrolls Online's next free update, dubbed Update 17, which will be available to all ESO players.
Update 17 introduces several new features to the MMO, including the ability to store items in your home and a new Outfit system that allows you to customize the appearance of your equipment. The update also adds two new PvP Battlegrounds: Mor Khazgur and Deeping Drome. However, players will need to own ESO's Morrowind expansion in order to play the Battlegrounds mode. You can read more about the Dragon Bones expansion and Update 17 on the official ESO website.
Source: GameSpot