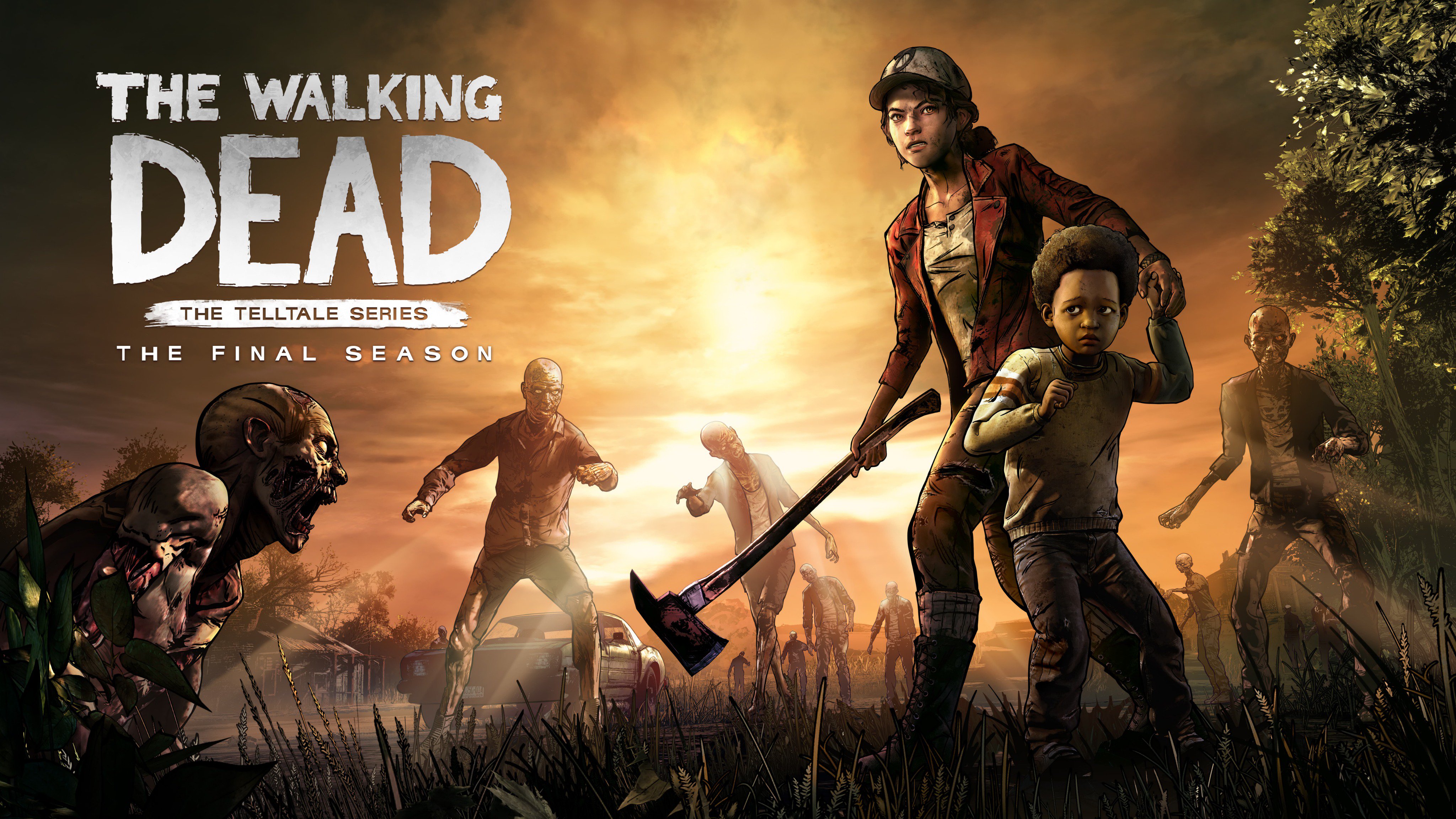 The last season of Telltale's acclaimed Walking Dead series kicks off this summer. The developer announced that the first episode of The Walking Dead: The Final Season drops on PS4, Xbox One, and PC on August 14, with a Nintendo Switch release set to follow sometime later this year.
The Final Season marks the culmination of Clementine's story, who Telltale says has grown into a "fierce and capable survivor." In addition to a new over-the-shoulder camera system, The Final Season features a new "Graphic Black" art style and scenes with unscripted combat. The developer also teases that players will need to wrestle with "new types of choices" as they guide Clementine's story to its conclusion. Here's Telltale's synopsis of the season:
"After years on the road facing threats both living and dead, a secluded school might finally be her chance for a home. But protecting it will mean sacrifice. Clem must build a life and become a leader while still watching over AJ, an orphaned boy and the closest thing to family she has left. In this gripping, emotional final season, you will define your relationships, fight the undead, and determine how Clementine's story ends."
Ahead of its release, players can pre-order The Final Season on PS4, Xbox One, and PC beginning June 8. Pre-orders run for $20 and grant players access to all four episodes of the season as they become available. Those who reserve the game on consoles will also receive The Walking Dead Collection, a compilation of all previous 19 episodes in the series.
Source: GameSpot