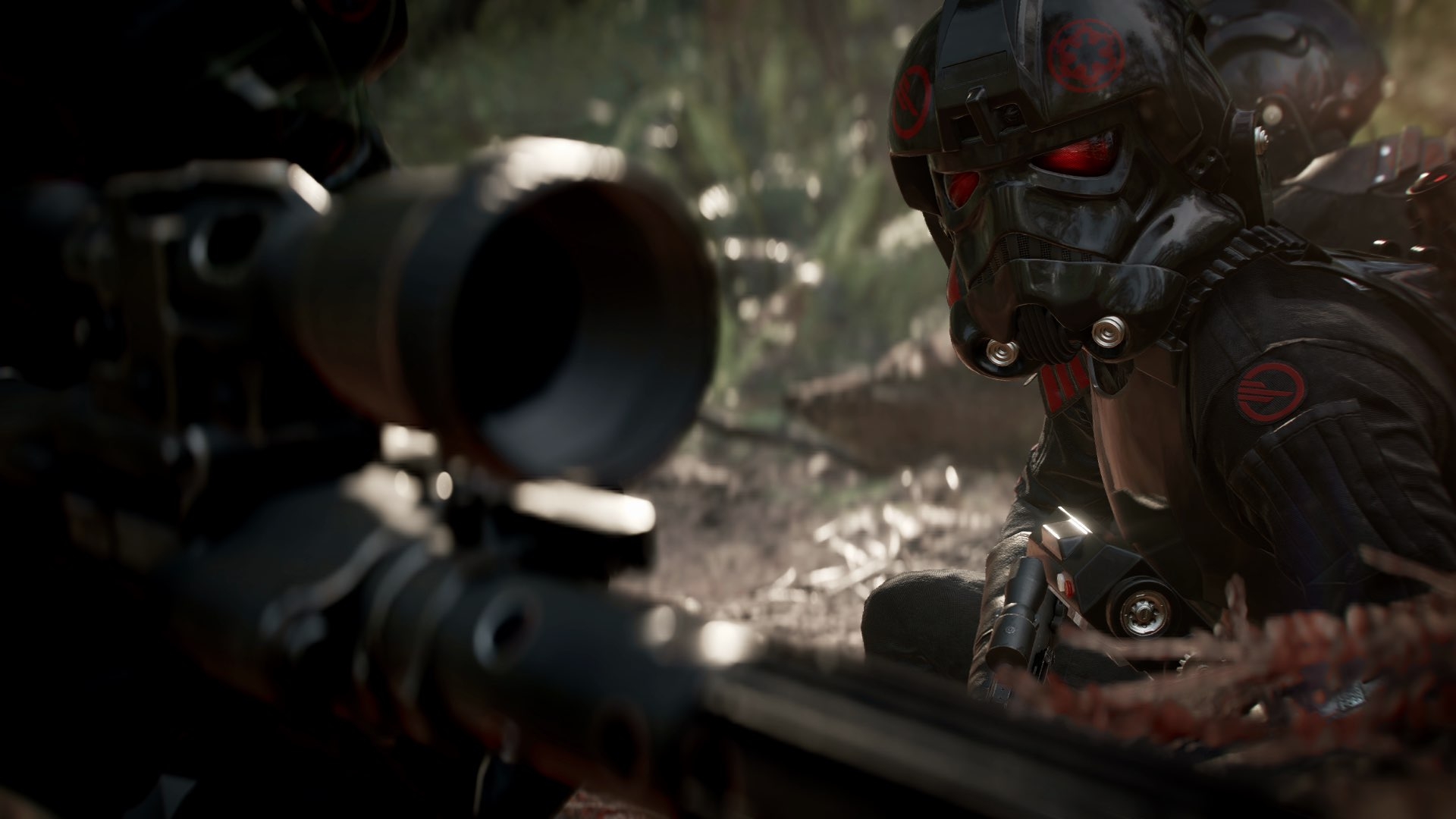 It's a good time to be a shooter fan: just a few days after Call of Duty: WWII's launch, Star Wars Battlefront II is now available worldwide for some people. Although the full game doesn't launch until Friday, November 17, those who pre-ordered the Deluxe Edition on PS4, Xbox One, or PC can now play the entire game. That follows a limited-time trial launch last Friday for those with EA / Origin Access subscriptions.
If you didn't pre-order the Deluxe Edition, you can still purchase it and gain access to Battlefront II right now. On console it will cost you US $80 / £80 / AU $120, compared to the standard edition's US $60 / £60 / AU $100, but the Deluxe Edition will also get you instant access to Kylo Ren and Rey, plus a number of upgrade packs containing attachments and abilities for use in multiplayer.
As the game is now available, Star Wars Battlefront II reviews have begun to surface around the web. In our initial verdict, Alessandro Fillari wrote: "While its main narrative feels unresolved, and the general loop of the multiplayer carries a number of issues, Battlefront II still manages to evoke that same sense of joy and excitement found in the core of what the series is all about. But as it stands, the biggest hurdle that Battlefront II will need to overcome--for its simultaneous attempts to balance microtransactions with genuine feeling of accomplishments--is deciding on what type of game it wants to be." Read more in our full Star Wars Battlefront II review-in-progress.
Source: GameSpot