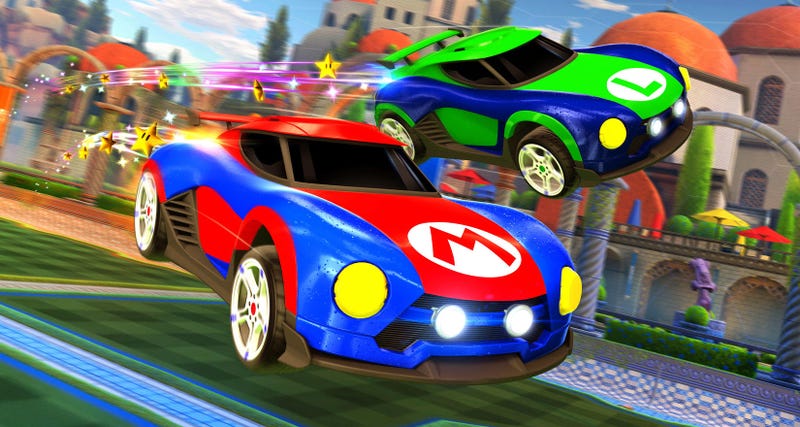 Rocket League has been a hit on PC, Xbox One, and PlayStation 4, and now the game is officially out on Nintendo Switch. The soccer-with-cars game is offered exclusively for the Switch through the Nintendo Eshop and costs $20. It also features cross-play with Xbox One and PC (one of the first Switch games to do so, following Minecraft).
Rocket League's Switch edition includes all modes from the other versions, including local and online play. There are Switch-exclusive customization options in the form of Mario/Luigi and Samus cars, and the game also comes with Mario and Luigi toppers (which can be used on any car except the licensed ones). There's also a Nintendo-themed rocket boost for the Nintendo cars.
Since it was first released in 2015, Rocket League has had continued success and amassed legions of player. The latest numbers shows a total 37 million people have played the game, with an average of more than 1.5 million players logging on every day. Despite that success, developer Psyonix has said it has no plans to launch a sequel to Rocket League any time soon.
Source: GameSpot