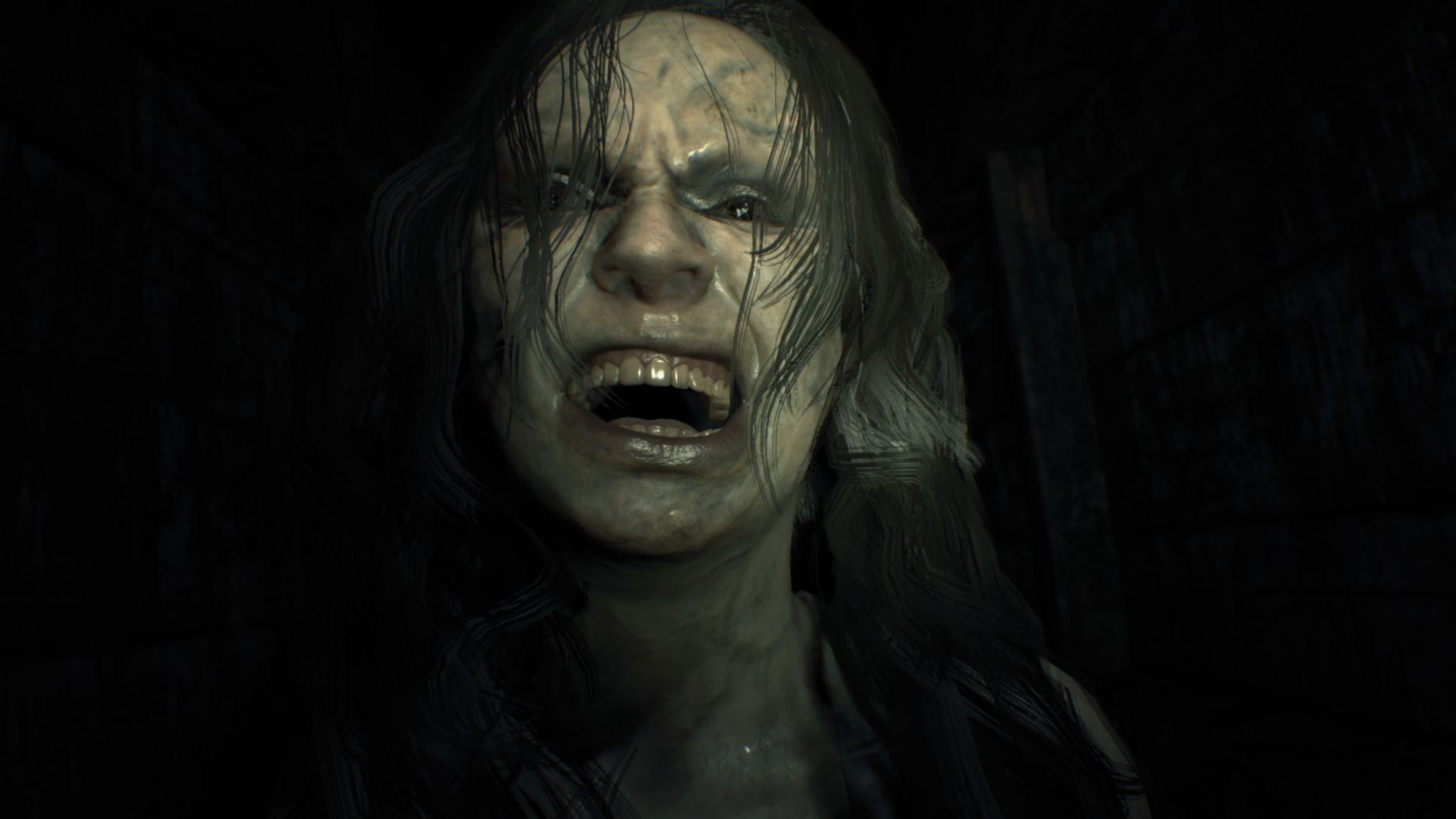 Resident Evil 7's definitive Gold Edition is now available for PS4, Xbox One, and PC, as are the game's final two DLC packs. Both the free Not a Hero and the premium End of Zoe expansions are out now on all platforms, wrapping up the acclaimed survival-horror game's story in a "shocking" way.
The Not a Hero DLC takes place after Resident Evil 7's main campaign and places players in control of series veteran and fan favorite character Chris Redfield. The story sees Redfield on a mission to find Lucas Baker, which ultimately puts him face-to-face with "new threats not met in the main game." Not a Hero is available for free to all players. The DLC was originally slated to release back in spring, but Capcom delayed it because the developer felt it "was not good enough" to meet players' expectations at the time.
End of Zoe, meanwhile, puts players in the role of a "mysterious new woodsman character" named Joe, who has a "chance encounter with Zoe that sets both their fates in motion." Their journey will take them through new swamp areas and into the path of new enemies. End of Zoe costs $15 to purchase, but those who already own the Resident Evil 7 season pass will receive it at no additional cost.
Both expansions are included in Resident Evil 7: Gold Edition, which also comes with the game's previous DLC episodes, Banned Footage Volumes 1 and 2. The Gold Edition retails for $50, while Resident Evil 7's season pass runs for $30.
Source: GameSpot