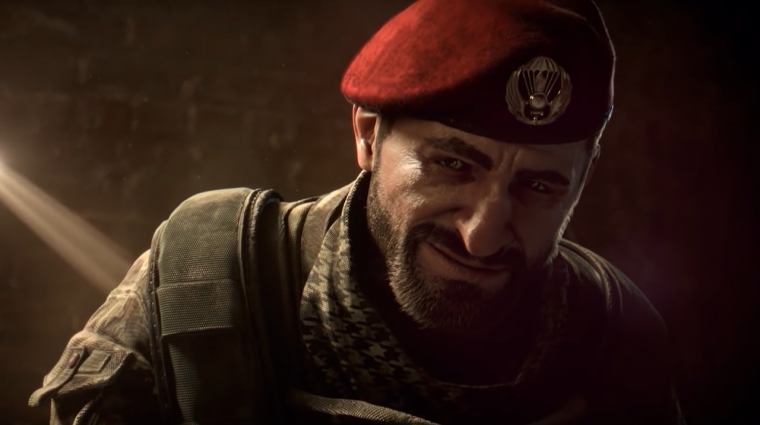 Rainbow Six Siege continues to expand and evolve, and with the Operation Para Bellum DLC on the way, the game is gearing up to add two new Operators. Publisher Ubisoft has now, finally, revealed the second of those two characters: Maestro.
A blog post on the official Rainbow Six website has lifted the lid on the new Defender, whose "expertise lies in blocking access to key locations." According to the post, "His blunt style allows him to see through smoke and mirrors, for which he has no patience." Ubisoft goes on to state that Maestro shines when he's joined by Alibi, the other new Italian defensive Operator.
Maestro's unique skill or gadget has not yet been revealed. Previous rumors had suggested he will carry bulletproof cameras, but that was later revealed to be coming to a number of Operators as part of a future update. Ubisoft is set to reveal more details about the upcoming season during the Rainbow Six Siege Pro League Finals on May 19-20.
Along with two new Defenders, Operation Para Bellum will introduce a Pick & Ban system, which gives players the ability to counter opponents by banning certain Operators from play. It also introduces a new map called Villa and makes a number of balance tweaks to existing Operators, particularly Echo, who will receive a second Yokai drone and other buffs.
Source: GameSpot