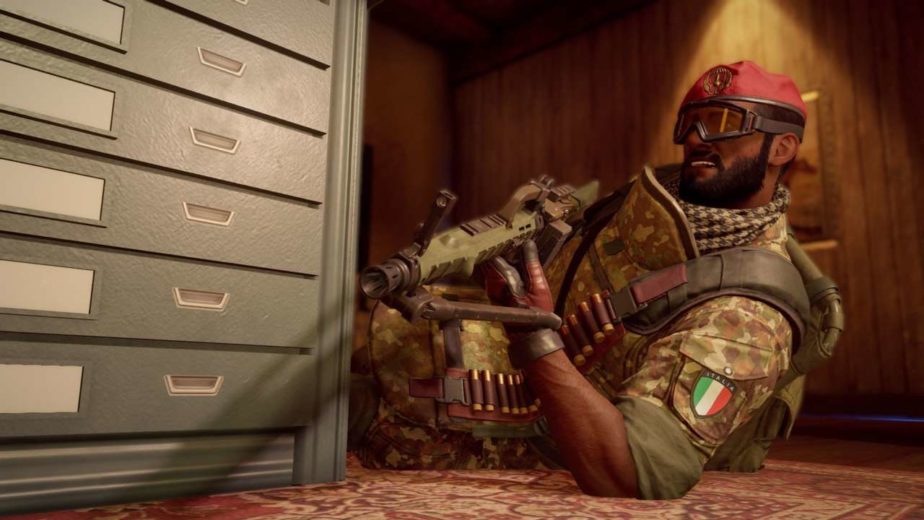 Rainbow Six Siege's big Operation Para Bellum update is nearly here. Following its recent stint on the Siege test server, Ubisoft has now confirmed when the expansion will roll out for the live game, and it happens very soon.
Operation Para Bellum will go live for all platforms--PS4, Xbox One, and PC--on Thursday, June 7. As is typically the case, those who've purchased the Siege season pass will receive access to Para Bellum's two new Operators, Alibi and Maestro, immediately at launch, while all other players will be able to unlock them one week later, beginning June 14.
Alibi and Maestro are the 39th and 40th Operators to arrive in Siege, and both are Defenders hailing from the Gruppo di Intervento Speciale counterterrorism unit. Alibi can deploy holographic decoys of herself to distract opponents, while Maestro can lay down a bulletproof turret to block access to key areas of the map.
In addition to the aforementioned Operators, Operation Para Bellum introduces Villa, the 20th map to arrive in the game thus far. Ubisoft describes Villa as the game's "most tactical map to date." It is a luxurious mansion located in the Italian countryside, and it features "wide staircases, narrow tunnels, and secret hatches."
The update also introduces a number of gameplay and balance adjustments. Most notably, the Clubhouse map has been reworked, and several Operators are getting the bulletproof camera as a secondary gadget. Echo, in particular, is also seeing some notable tweaks, receiving a second Yokai drone and other buffs.
Rounding out the update is the new Pick & Ban system, which will be available in custom games and allows players to counteract opponents by banning certain Operators from play. You can read more about Operation Para Bellum in the full patch notes shared on the official Siege website. You can also watch us play several matches of Siege with Alibi and Maestro on the new Villa map.
Source: GameSpot