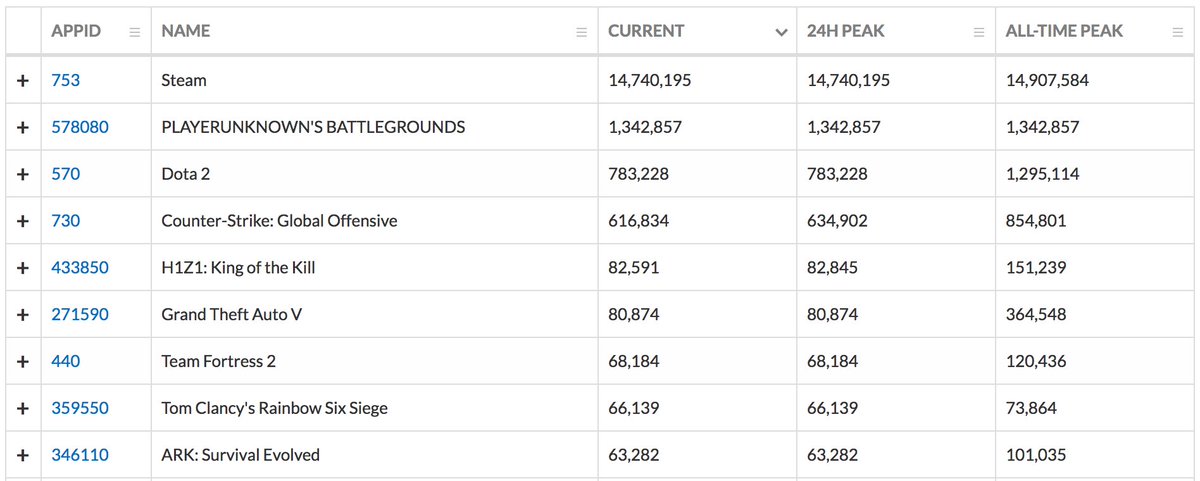 Battlegrounds continues to set records. The uber-popular Hunger Games-like PC shooter recently reached more concurrent users than another other game in Steam history. The title reached 1,348,374 users on September 16, pushing past the 1,291,328 record that Valve's DOTA 2 reached back in March 2016.
All of these figures come from Steam Charts (via Polygon), so they may not be entirely accurate. Whatever the case, it is clear that Battlegrounds is a smash hit. It passed 1 million peak concurrent users last week, and the game just continues to grow.
Battlegrounds, which is still in development and is sold through Steam Early Access, is priced at $30. DOTA 2, meanwhile, is a free-to-play game that Valve heavily promotes, making Battlegrounds' success all the more notable.
PUBG has sold more than 10 million copies by the latest count. Developer Bluehole intends to release an Xbox One version in "late 2017," with Microsoft as its publisher. Despite the Microsoft announcement, developer Bluehole has suggested it may come to other consoles too (although it's not talking specifics at this time).
In other news about Battlegrounds, creator Brendan Greene recently spoke about how he envisions the game potentially reaching 100 million players someday. He also said he does not plan to raise the price of the game when it exits Early Access, as some games have done.
Source: GameSpot