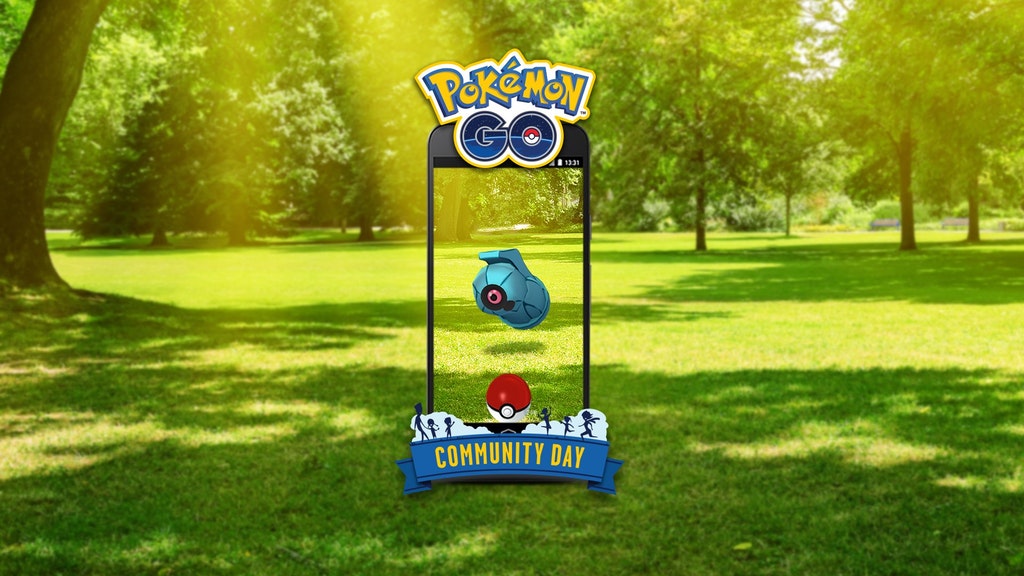 Now that September's Pokemon Go Community Day is behind us, Niantic has shared the first details on next month's event. October's Community Day is scheduled to take place on Sunday, October 21, and this time, the featured Pokemon will be Beldum, the first form of the powerful Steel/Psychic-type Metagross.
All throughout the event, Beldum will appear much more frequently in the wild than normal. Based on past Community Days, it is also likely that fans will have their first chance to catch a Shiny Beldum; while Niantic hasn't confirmed this, the developer has introduced Shiny variants of nearly every featured Pokemon during previous events, which all but guarantees that Shiny Beldum will make its debut next month.
It was previously speculated that Beldum would be the star of a future Community Day when dataminers discovered the move Meteor Mash--Metagross's signature attack--within the game's code. This will presumably be the event-exclusive move Beldum will be able to learn if players manage to evolve it into Metagross before the Community Day ends, although Niantic has not yet confirmed this.
In addition to increased Beldum spawns, October's Community Day will offer a couple of in-game bonuses throughout its duration. This time, Eggs will hatch at 1/4 distance. As usual, Lure modules will also last longer if they're activated during the Community Day, for three hours rather than their usual 30 minutes.
Like all previous Community Days, October's event will be held around the world, but it will take place during different hours depending on where you live. You can find the event schedule for each region below, while more details about the event are available on the official Pokemon Go website.
The most recent Community Day took place on September 22 and was a fairly standard event, but immediately after it ended, players began reporting a strange, unidentified Pokemon was appearing in the wild. When captured, it would reveal itself to actually be a Ditto, but The Pokemon Company later confirmed that the shapeshifting Pokemon was masquerading as a new Mythical monster named Meltan. It's still unclear how players will be able to obtain one, but The Pokemon Company teases that you'll need to connect Pokemon Go to the upcoming Let's Go titles in order to get Meltan in the Switch games.
Pokemon Go October Community Day Hours
North America
11 AM - 2 PM PT
2 PM - 5 PM ET
Europe, Middle East, and Africa
10 AM - 1 PM BST
9 AM - 12 PM UTC
Asia-Pacific
Source: GameSpot