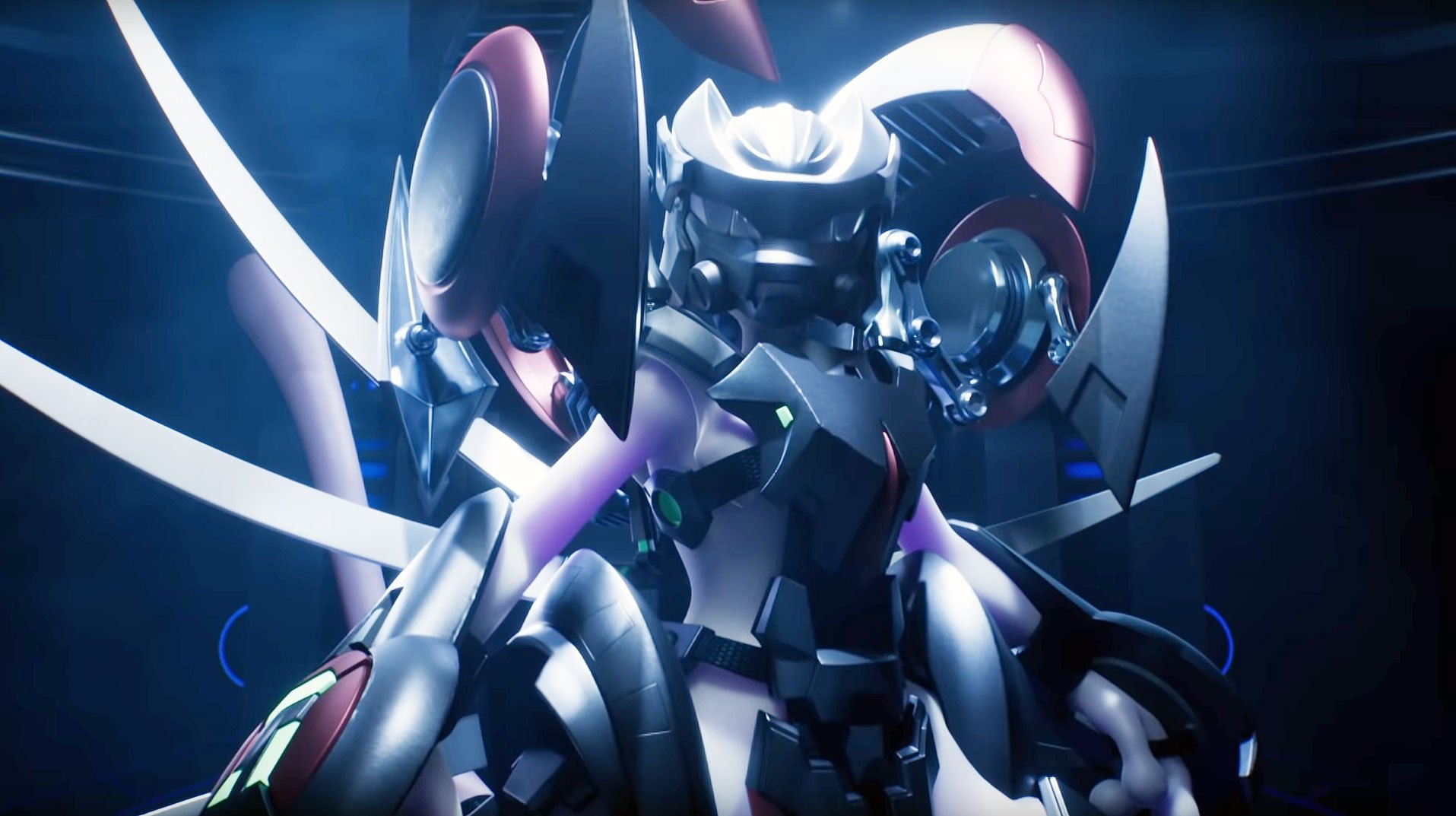 The Legendary Pokemon Mewtwo has returned to Pokemon Go for a limited time. Following Groudon's departure from the game, the powerful Psychic-type is back again in Raid Battles through the end of July, and this time around, it's donning some special armor.
To coincide with the Japanese release of Mewtwo Strikes Back: Evolution, a CG remake of the first Pokemon movie, every Mewtwo you encounter in Raids will be wearing its armor from the film. This marks the first time Armored Mewtwo has appeared in any Pokemon game, so you won't want to miss your chance to catch one. Along with its different appearance, Armored Mewtwo has more defensive stats and is capable is knowing different moves than its standard form.
Armored Mewtwo will appear in five-star Raids until 1 PM PT / 4 PM ET / 9 PM BST on July 31, so you'll have until then to add one to your collection. Despite its different stats and appearance, the Pokemon is still a pure Psychic-type, so your best bet is to bring along Dark, Ghost, and Bug Pokemon such as Darkrai, Giratina, and Scizor when you challenge it in battle. If your team manages to defeat Mewtwo, everyone who participated in the Raid will earn a chance to catch it.
Mewtwo isn't the only Legendary making an encore appearance in Pokemon Go this month. As a reward for completing enough Global Challenges during the recent Pokemon Go Fest event in Dortmund, Germany, Niantic is bringing Entei back for a special Raid Day on Sunday, July 14. The Legendary will appear in five-star Raids from 4-7 PM local time, and you'll be able to capture its Shiny form if you can come across one.
While Groudon may no longer be available in Raids, you can still encounter one through July's Field Research tasks. The next Pokemon Go Community Day is also just around the corner. This month's event takes place on July 21 and will feature Mudkip, the Water-type starter from Pokemon Ruby and Sapphire.
Source: GameSpot