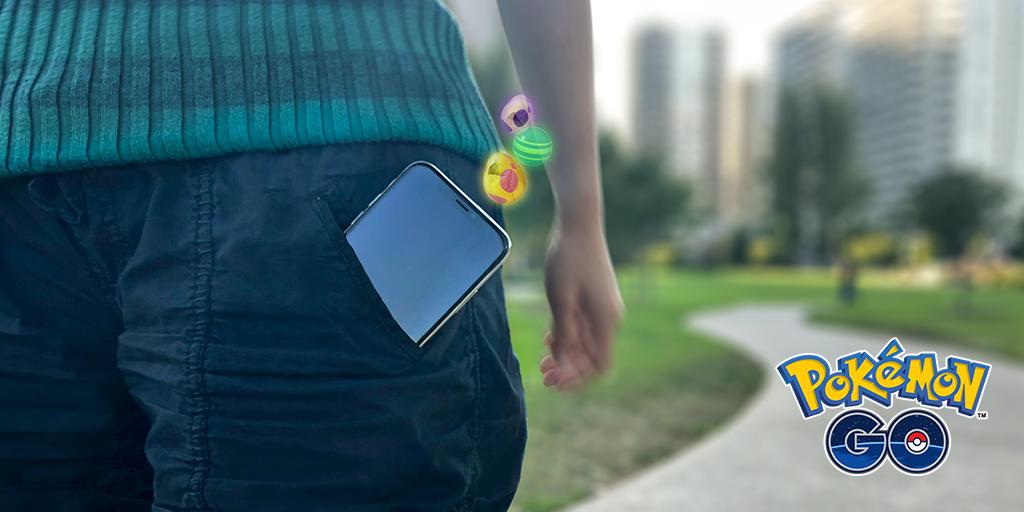 A major new feature is on its way to
Pokémon Go
: Adventure Sync will at long last allow players to continue tracking their walking distance without having the game active or a Pokémon Go Plus tracker.
This is a huge relief for anyone invested in hatching Eggs and collecting Pokémon buddy candy, both of which require logging a lot of steps. If you have a huge array of 10-kilometre Eggs you're trying to hatch, for example, now you can do it much more easily — the game can be idle or outright closed to do so. The update should make a helpful impact on our phone batteries and data plans.
Adventure Sync uses the iOS HealthKit and Android Google Fit apps, and it will offer additional data to players about their exercise levels. Each week, the feature will provide a summary of how far players have walked over the course of the week, broken down into calories and steps. That information is then sent over to
Pokémon Go
so that players' physical activity can have a direct effect on the mobile game. They'll also unlock rewards based on how much they've moved throughout the seven-day period.
Niantic CEO John Hanke wrote in a blog post that Adventure Sync won't be exclusive to
Pokémon Go
. It's a "real world platform" that the company plans to integrate into its other projects as well.
"47% of Trainers indicated that they felt their physical activity level had increased since playing, and the same number felt that playing
Pokémon GO
helped them connect with others," he wrote. "This type of response from the community reinforces our commitment to not only create innovative real-world games but also to invest in features like Adventure Sync, which provides a gentle but effective motivation loop that encourages people to get outside and be active every day."
Adventure Sync is expected to launch sometime in 2019, according to Hanke. Please don't stop walking around with
Pokémon Go
as you wait for the feature, though — keep that physical activity up.
Source: Polygon