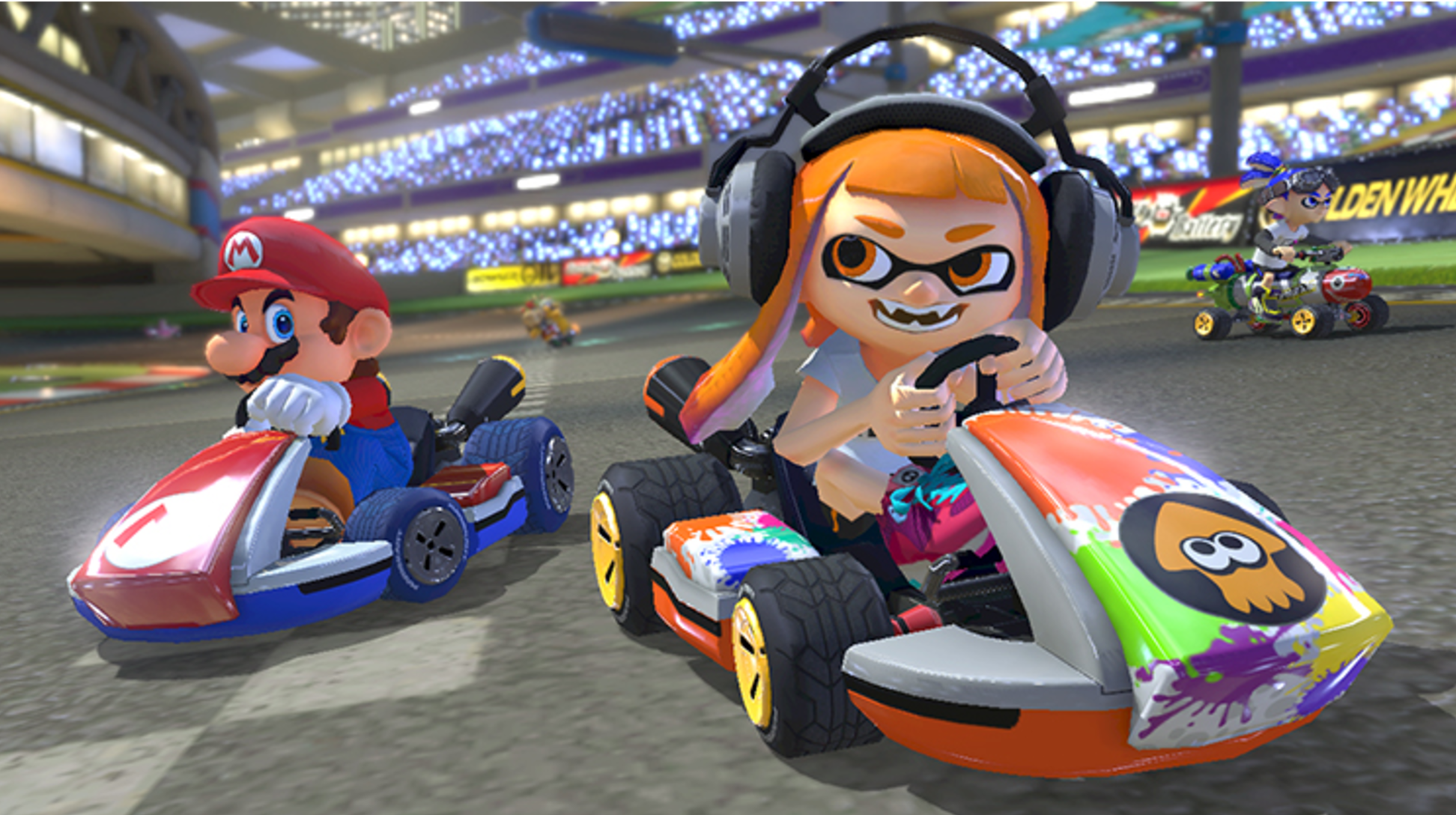 Multiple retailers across the U.S. will have limited quantities of the Nintendo Switch in stock tomorrow, April 28 — the launch date for
Mario Kart 8 Deluxe
. Nintendo New York, the company's flagship retail location in New York City's Rockefeller Plaza, has been offering Switch consoles at 3 p.m. ET all week long. But starting tomorrow, the store will sell Switch systems until it runs out of stock — every morning. Nintendo NY opens at 9 a.m. every day except Sunday, when its doors stay shut until 11 a.m.
GameStop actually announced yesterday, April 26, that it had Switch systems immediately available in stores only, so the company's stock might already be gone — you should call before visiting a store. However, it is still selling $499.99 bundles that include a Switch,
Mario Kart 8 Deluxe
,
The Legend of Zelda: Breath of the Wild
and its Expansion Pass, and a 128 GB microSD card.
U.S. Best Buy stores will have "limited quantities" of the Switch in stock when they open tomorrow, the retailer announced today. Usually that's at 10 a.m. local time, but it could be 9 a.m. depending on the store. Of course, you'll want to get in line much earlier if you want to have a chance of snagging a Switch — Best Buy said that each store will distribute tickets to customers in line, one per person, for however many units it has in stock. A Best Buy spokesperson told Polygon that the retailer will also have "very limited quantities" of the Switch on its website, but cautioned that customers might have better luck if they head to their local store.
Target, which has partnered with Nintendo for Mario Kart-themed branding in its stores, will have the Switch in stock "while supplies last" in stores — in other words, you should get in line before stores open tomorrow morning (usually 8 a.m., but sometimes 7 a.m. depending on the store). The same will be true at Toys R Us: A spokesperson told Polygon that "all stores nationwide will have limited inventory of the console" tomorrow when they open at 10 a.m.
Source: Polygon