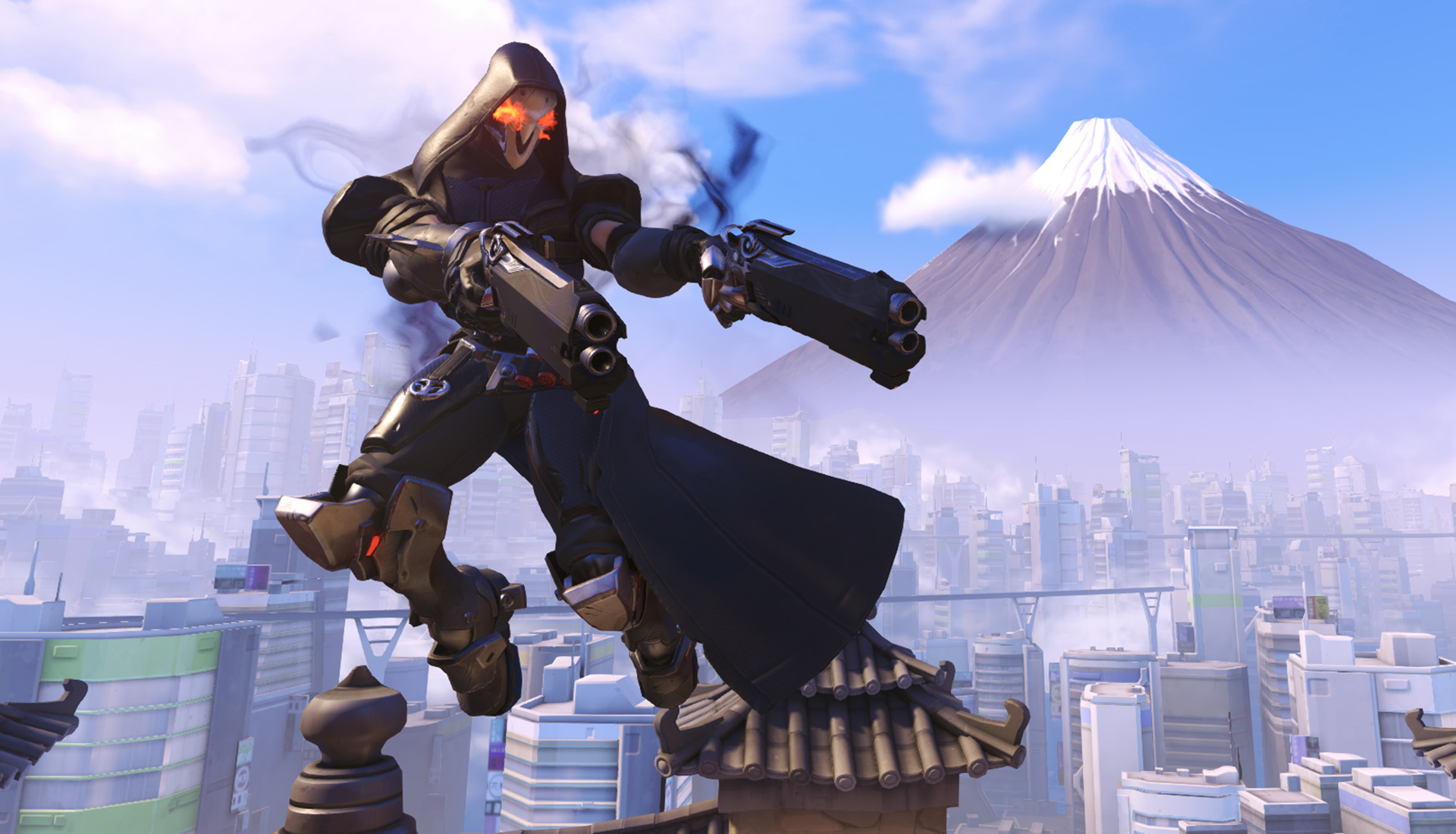 Overwatch is approaching its second anniversary, but Blizzard has no plans to slow its support for the hero shooter. With 2017 in the books, the studio has offered a recap of the past year in Overwatch updates and provided some vague sense of what's to come in 2018.
In the video above, game director Jeff Kaplan discussed what the Overwatch team has in the works. An exact schedule for what he talks about was not shared, although he did indicate that the new Blizzard World map launches "very soon." He said that the map--which is a theme park for Blizzard's other franchises--is one of the game's best to date, contains "tons of great Easter eggs," and mixes things up with gameplay in a way that Blizzard hasn't tried before.
Also coming "very soon" is a Lunar New Year event. Whereas last year's celebration was the Year of the Rooster, 2018's event will be the Year of the Dog. More details will be announced in the future, but Kaplan said that it includes some "pretty significant content that players are going to be very happy with." He added that Blizzard also intends to make some changes during the event based on feedback to previous events.
Last year's Uprising event will return in some form, though Blizzard " want to evolve it" in some way. The Anniversary event will also make a comeback, providing players with another chance to earn things like the dance emotes that were available last time around. With the Overwatch League kicking off shortly, skins based around that will be added to the game soon, and short and long term changes to how Competitive Play operates will continue to be considered.
Kaplan teased that "great new maps" are in the works, and a new character, tentatively referred to as Hero 27, is already in internal testing. He didn't give any indication of what to expect from the character, only saying he or she is "very needed." A release date hasn't been determined yet, as Blizzard is more concerned with getting the character right. The studio is also thinking about new heroes to come after this one.
Finally, players can expect to see a "ton of new content" added to the base loot box in the near future. This will provide a variety of new items to obtain without any of the time constraints of the limited time loot boxes that appear during events. Unfortunately, there's no word on how soon we might see Kaplan again sitting in front of a fireplace.
Source: GameSpot