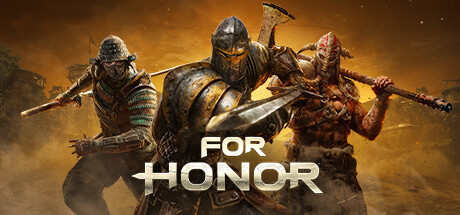 We've reached the halfway point of August, which means Xbox Live Gold subscribers have two new games to download for free. The Xbox One freebie you can grab is For Honor, available now through September 15. The Xbox 360 game--which is also playable on Xbox One--is Disney Epic Mickey 2: The Power of Two, available for free until August 31.
But if you hurry, you can still grab the two games that are going away today: Dead Space 3 and Death Squared. Both of those will go back to full price by the end of August 15.
As for the new games, For Honor is an online brawler from Ubisoft. It pits three factions of warriors against one another: knights, samurai, and Vikings. Each faction is divided into classes, and each class has its own abilities and fighting style. GameSpot's For Honor review praised the game's deep fighting mechanics for keeping the experience interesting. It's set to receive a big free update this fall that includes an ambitious new castle siege mode.
Disney Epic Mickey 2: The Power of Two is a platformer that finds the mouse mascot bringing new life to a wasteland by using a magical paintbrush. Unfortunately, this game didn't fare quite so well in our review: "It's simply not worth suffering through hours of punishing game design to discover the occasional moments of nostalgic joy. Sadly, The Power of Two is another failed attempt at revitalizing Mickey's career." Maybe kids will get some fun out of it?
Also available for free for Xbox Live Gold subscribers right now is the 2014 racing game Forza Horizon 2. It's available until the end of the month.
Games With Gold August 2018
Xbox One
Forza Horizon 2 (August 1-31)
For Honor (August 16-September 15)
Xbox 360
Dead Space 3 (August 1-15)
Disney Epic Mickey 2: The Power of Two (August 16-31)
Source: GameSpot