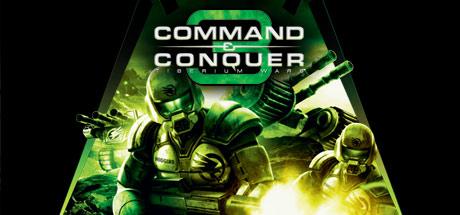 Microsoft has announced that two more games and their corresponding expansions are now backwards compatible on Xbox One. All four titles are a part of EA's Command and Conquer franchise.
As is the case with most new backwards compatible games, the announcement was made via a tweet by Xbox Live director of programming Larry "Major Nelson" Hryb. The two new games are Command and Conquer 3: Tiberium Wars and Command and Conquer 3: Red Alert 3. The former's expansion, Kane's Wrath, as well as additional content for the latter, titled Commander's Challenge, is also now backwards compatible.
In our Tiberium Wars review, Kevin VanOrd gave the game an 8.7/10, writing, "Not only is [Tiberium Wars] a great game, but it's a great example of a console RTS done right. If you've never played a Command & Conquer game before, there's no better time than the present." VanOrd did not offer as much praise in our Red Alert 3 review, but also remarked that the Xbox 360 version of the game has "enough good, crazy fun that it might just charm you into forgiving its flaws."
EA is currently in works with Petroglyph Games in development of a Command and Conquer Remastered Collection, which will include new versions of 1995's Tiberian Dawn, 1996's Red Alert, and both games' expansion packs. EA stressed that the collection would launch "without microtransactions" on PC, and will attempt to recapture the "authenticity" of the original games. No exact timeframe has been announced for when the Command and Conquer Remastered Collection will launch, but EA has hinted it will release on the franchise's 25th anniversary in 2020.
If you're curious as to what games are backwards compatible on Xbox One, we've compiled the
full list
.
Source: GameSpot