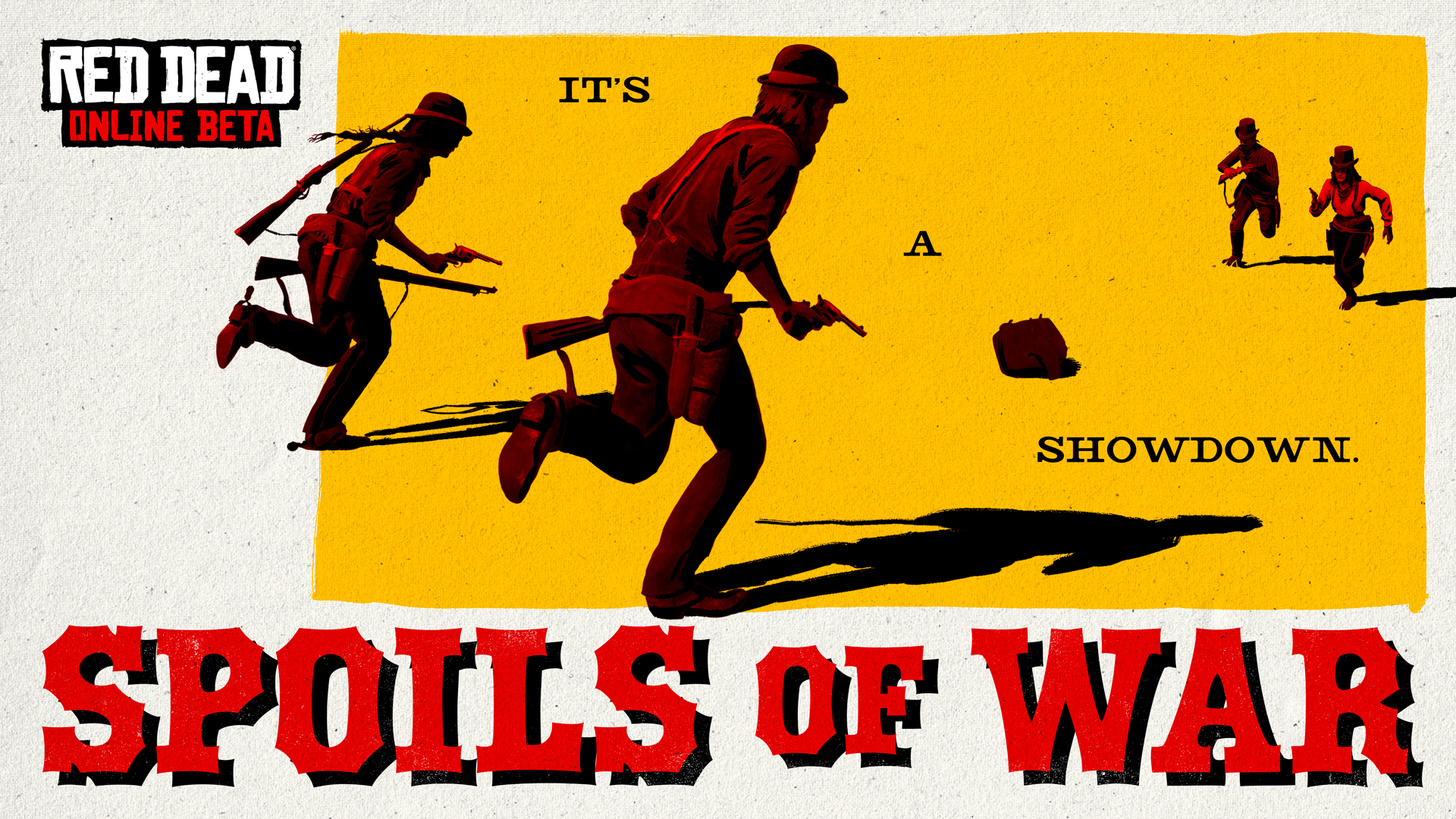 Rockstar has rolled out a new batch of content for Red Dead Redemption 2's online component, Red Dead Online. This week's update introduces a new assortment of clothing and accessories, but the biggest addition is a new Showdown mode: Spoils of War.
Rockstar describes Spoils of War as "a frontier take on capture-style multiplayer." The mode supports two to 16 players and has teams vying to steal loot from the opposing side while defending their own supply. The team that's able to pilfer the most loot by the end of the match will be declared the winner.
Spoils of War is playable on "a variety of locations," including Valentine and Fort Mercer. As an added incentive to try the new mode, Rockstar is rewarding players with eight Dynamite Arrows for winning one Spoils of War match. Additionally, the developer is doling out a 20% XP boost in all Showdown modes this week.
Alongside Spoils of War, Rockstar has introduced an assortment of rare clothing items to Red Dead Online. These articles can be purchased from the Wheeler, Rawson & Co Catalogue beginning today, March 12, but they'll only be available for a limited time. The new clothes include:
The Tasman Outfit (Male only)
The Danube Outfit (Female only)
Tied Pants
Hitched Skirt (Female only)
Winter Shotgun Coat
Gardenia Hat
Squat Stovepipe Top Hat
Last week's Red Dead Online update introduced the Fool's Gold Free Roam event, while future updates will bring additional Showdown modes called Up in Smoke and Plunder. Also on the way to the game are Target Races, which have players racing on horseback and shooting at targets, fishing challenges, and more.
Source: GameSpot