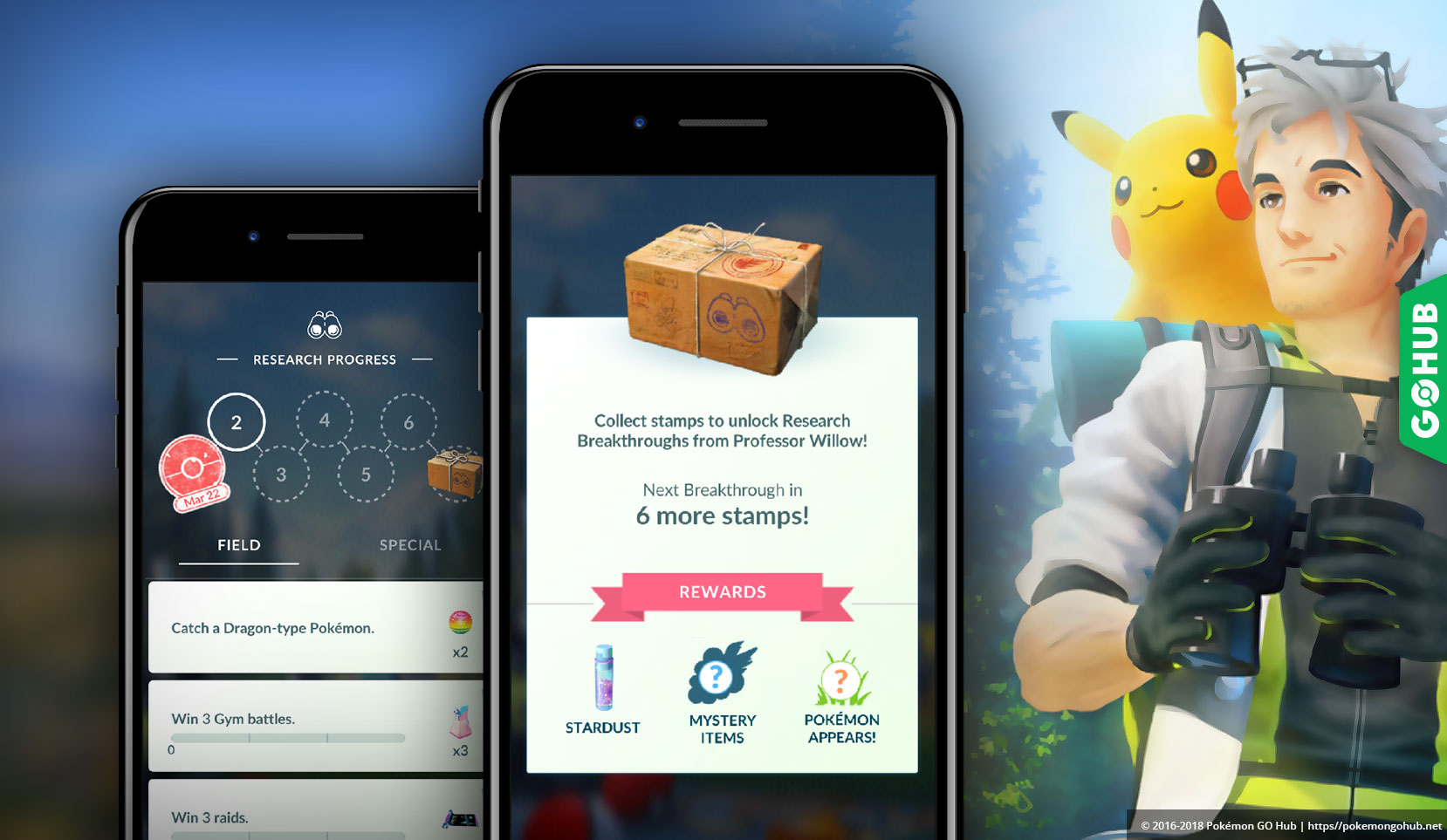 A big update is now available for Pokemon Go on iOS and Android. Niantic has rolled out the recently revealed quest system, which introduces new objectives to complete and more story elements to the mobile game.
Following the update, players can take on two different types of "research" quests: Field Research and Special Research. Field Research quests are distributed at PokeStops and challenge players with completing various tasks, such as taking part in battles or catching specific Pokemon.
Special Research quests, on the other hand, are "story-driven activities" assigned by Professor Willow. These "take Trainers further into the world of Pokemon Go than ever before." The initial batch of Special Research quests is linked to Mew, which players will have a chance to encounter after completing the storyline.
In addition to that, players will earn various items for completing these quests. Players will also receive a stamp for the first Field Research task completed each day. Collecting seven of these stamps will lead to a "Research Breakthrough," which will unlock additional rewards, potentially including an encounter with another Legendary Pokemon.
While Mew may have just arrived in Pokemon Go, a different Legendary is on its way out very soon. Players have until April 2 to catch the Legendary Psychic/Flying-type Lugia before it leaves Raid Battles again. April 2 also marks the end of the Easter-themed Eggstravaganza event, which makes it easier to hatch rare Pokemon from Eggs.
Pokemon Go Patch Notes
Introduced the new Field Research and Special Research feature that encourages Trainers to complete objectives to earn unique rewards
Trainers can now discover the Mythical Pokemon Mew for the first time with Special Research
Various bug fixes and performance updates
Source: GameSpot