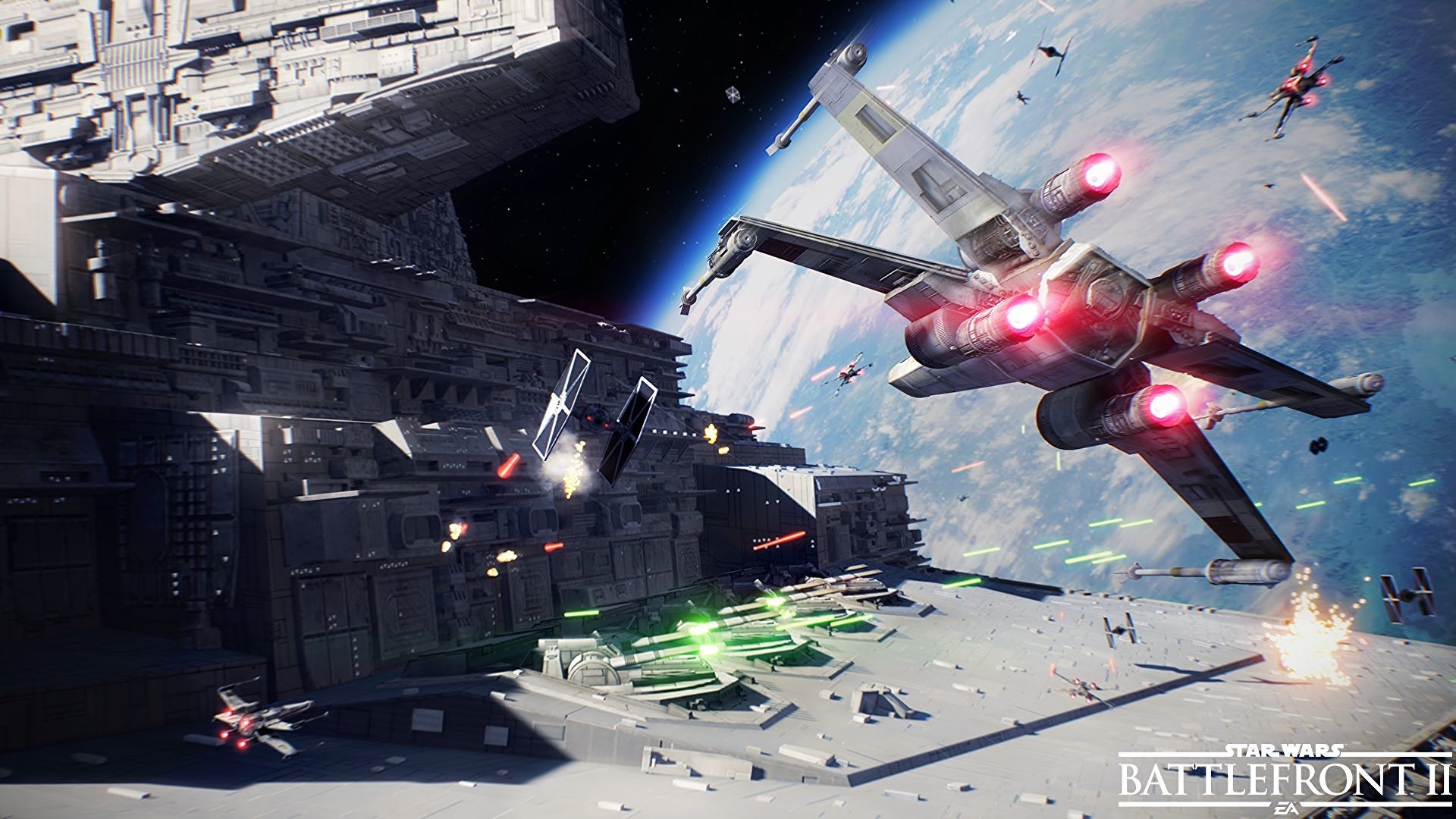 Star Wars: Battlefront II is adding even more Han Solo content, including new outfits that let you play as Alden Ehrenreich's Solo and Donald Glover's Lando Calrissian from
Solo: A Star Wars Story
.
All the new content rolls out beginning on June 12. In addition to the outfits, a new multiplayer map set on the planet Kessel--the site of the iconic 12-parsec Kessel Run--is being added to the hopper. The map supports Blast, Hero Showdown, Heroes vs. Villains, and the new Extraction mode. Extraction is an asymmetrical mode where teams fight to steal loot and return it to their base.
Also coming to Battlefront II on June 12 is Lando's Millennium Falcon before Han won it from him. The ship is faster and agiler than Han's, but it's not as strong because Han hadn't made his modifications for it yet. You can get the ship by spending credits, which you unlock via gameplay. The new cosmetic options are for Ehrenreich's Solo and Glover's Calrissian, as well as Chewbacca wearing goggles, all of which are based on how they appear in Solo. You can buy these with credits or crystals, the latter currency of which you can buy with real money.
The new update will also change the hologram-style look for the spawn screen and the end-of-round MVP screen in Battlefront II. The new look will be more in line with the main menu, which itself had the hologram look removed back in May. Additionally, developer DICE is adding the ability to more closely inspect character models by way of rotating, panning, and zooming.
Also new for Battlefront II with the update is a change to the Jetpack Cargo mode that adds a six-minute timer. Additionally, the UI is updated and will now display the score and time remaining. The map itself has also been changed, and you will now select a weapon to use instead of a character upon respawn.
There will also be general bug fixes, tweaks, and improvements in the June 12 update. You can see a full rundown of these on the
Battlefront II website
.
Looking ahead, EA further teased that it will share more details on "what's next" for Battlefront II during the EA Play briefing at E3 2018 on June 9. The new Extraction mode on the planet Kessel will be shown for the first time during the event.
This is just the latest wave of Han Solo content for Battlefront II, as DICE already released an update that added content based on the scoundrel's original trilogy days with Harrison Ford.
Source: GameSpot