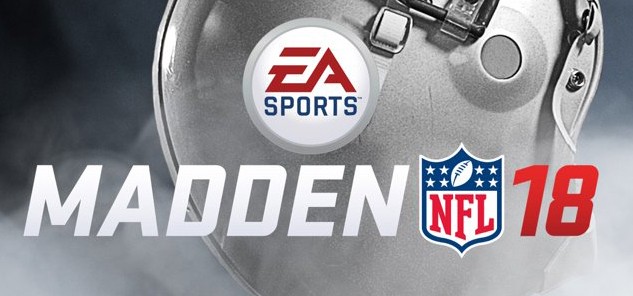 The second major title update for Madden NFL 18 has arrived, making some big changes and adding new features. Starting with the new features, the single-player Longshot mode adds a feature that lets you replay gameplay moments to see them again. Additionally, you can now play full seasons with Madden Ultimate Team squads.
Another new feature is a monthly leaderboard for Madden Ultimate Team, so you can see how you compare to others on a monthly timeline.
As for gameplay changes, there are many. This update allows the quarterback to dive while scrambling, something that apparently wasn't possible before. The patch also addresses the much-talked about Gun Monster formation; specifically, this patch fixes the issue that could lead to pancake blocks by the O line in this formation. Additionally, the update fixes "exploit blitzes" for QB Contain players. What's more, the patch clears out a problem where the ref would spot the ball incorrectly after a flubbed punt.
The new Madden 18 patch also addresses "visual inaccuracies" with a number of players, including David Harris of the New England Patriots and free agent Colin Kaepernick. You can see the full patch notes below, as posted on EA's website.
Madden 18 October 9 Patch Notes:
NEW FEATURES
Longshot Game Rewind – Ability to replay gameplay moments in Longshot.
Squads Seasons – Play seasons in MUT Squads
MUT Champions Monthly Leaderboards – See how you stack up on a monthly basis in MUT Champions
MUT Champions Lineup Restrictions – MUT Champions events can now support lineup restrictions in the future
Tournament Official Rules – View and agree to the official rules for Competitive Madden
Video Player – UI Tiles can now trigger videos
TOP UPDATES
Addressed the issue with players recovering a fumble not being able to be tackled
Tuning to decrease Hit Stick and Cut Stick fumbles globally
Addressed the issue with receivers assigned to a bubble screen running the incorrect route
Addressed an issue where the QB could not dive while scrambling
Addressed the issue where the Gun Monster formation was leading to pancake blocks by the offensive line
Added several new chemistry abilities to MUT, including:

Unfakeable – When user-controlled, player does not get faked out by ball carrier moves; when AI-controlled, can only be faked out by Tier 1 moves
Secure Tackler – When user-controlled, player does not allow broken tackles; when AI-controlled, can only allow broken tackles to Tier 1 moves
Footsteps – These defensive players will apply a higher catch-penalty to receivers when they are near the receiver during the catch point
Situational Pass Rusher – When pass rushing, these players receive a boost to pass-rush success chance on third and fourth and long situations
Primetime Protector – These blockers excel at pass blocking in third and fourth and long situations
Lead the Way – These blockers are more likely to succeed at run blocking when in a pull or lead block assignment
INT Specialist – These defenders are far less likely to drop interceptions unless the ball is tipped

Added Vicis Zero1 Helmet with six supporting facemasks
GENERAL UPDATE
Added overall general stability to address crashes
VISUAL UPDATES
Addressed visual inaccuracies on the following players and coaches:

Patriots' David Harris
Bears' Leonard Floyd
Bears' Cameron Meredith
Cardinals' Robert Nkemdiche
Panthers' Julius Peppers
Lions' Ameer Abdullah
Lions' Jim Caldwell
Lions' Teez Tabor
Giants' Evan Engram
Giants' Paul Perkins
Texans' J.J. Watt
Ravens' Marlon Humphrey
Colts' T.J. Green
Raiders' coach Jack Del Rio
Chargers' Mike Williams
Saints' Michael Thomas
Steelers' Sammie Coates
Free agent Colin Kaepernick
Rams' Sammy Watkins

Added Nike Force Savage Elite cleat
Added Nike Alpha Menace Elite cleat (replaces Nike Untouchable)
Addressed the loading screen to reflect proper steps around revealing Run Fit play art in Pre-Play
Addressed the issue around reset option in Edit Uniforms not functioning
GAMEPLAY UPDATES
Addressed many exploit blitzes that deal with QB Contain players and "locking" the tackles
Addressed an issue around the "Bad Ballhawk" user banner triggering incorrectly
Addressed an issue where the spot of the ball would be incorrect after a muffed punt
Addressed an issue around Defensive Pass Interference catch animations triggering incorrectly in Competitive game style
Fixed an issue around the Gauntlet in Skills Trainer stopping at level 39
Fixed an issue around the Gunslinger trait sometimes not functioning correctly
Addressed issue around the Camera being reset after a kicking play in MUT Squads
Fixed exploit around Playmaker mechanic while using Target Passing
Addressed animation issue with cut blocks
Added timing rumble to kick meter when enabling Accessibility Options
Fixed an issue where a user would be unable to call a timeout after the opponent had called a previous timeout
Fixed an exploit blitz out of 3-4 Under
Tuned diving catches on Competitive game style
Fixed an issue where the defense could reset the offense's ID Mike via Reset Play mechanic
Added penalties to users who use the LB/L1 CPU-defensive assist mechanic on Competitive game style
Addressed clock issues in overtime
Tuned reach tackle attempts by defenders being blocked by receivers
Added additional thresholds for broken sacks on Competitive game style
Added additional thresholds for hit stick fumbles on Competitive game style
Added additional thresholds for auto-broken tackles on Competitive game style
Added additional thresholds for AI Strip Ball attempts on Competitive game style
Tuned to increase inaccurate throws when using non-QBs at the QB position
Addressed two exploits around receiver motions that forced defensive backs out of their coverage assignments
Addressed issue of receivers freezing at the line in MUT Squads
Reduced frequency of Illegal Block in the Back penalties in Simulation game style
Fixed an issue around fumble recoveries not being tracked correctly in the stats menu
Tuned to improve man coverage defenders getting beat deep by slower receivers
Added a banner that triggers when a player with a "low" catch rating drops a pass or INT
Added a banner that triggers when a AI player with high hit power causes a big hit fumble
Added a banner that triggers when a AI player with the strip ball trait causes a strip fumble
Improved the MUT Chemistry abilities graphics, which will now be chemistry blue when it flickers, and will also show the symbol of the ability that is triggering in the player ring
Added the ability to create more complex rules for sets and lineup restrictions
FRANCHISE UPDATES
Addressed an issue around incorrect amount of XP being spent when purchasing traits
Tuned Speed Regression for running backs in offline Franchises (already in Cloud)
Added Vegas as a relocation option to offline Franchise (already in Cloud)
Fixed Screens not properly scaling when viewing in 4K
Updated Player and Coach career stats and Legacy Scores in Franchise
Fixed an issue with ball spotting when exiting Supersim
Addressed multiple issues in Franchise Twitter feed
Addressed an issue where Edit Player/Create a Player right-arm sleeve would not appear in Franchise
Addressed issues around WR Off the Line mechanics in Franchise Player mode when playing as a WR
Color Rush games will now have the correct uniforms in Play Now Live Thursday Primetime games
Fill Roster setting has been fixed to auto-sign a free agent if there are no active players at a position where one is required when enabled
Fixed an issue where injured players would appear as healthy in Franchise games
The Team Tab depth chart will now correctly re-order itself when returning a player early from injury
Addressed an issue with FS/SS having a Season Goal of 0+ Interceptions
Source: GameSpot