Post-apocalyptic setting? Open world? Vehicular combat? Yes, it's the
Mad Max
video game.
Mad Max
is currently being developed by
Avalanche Studios
and will be released in late 2014/early 2015 for Xbox 360, PS3, Xbox One, PS4, and PC.
Mad Max
was revealed at E3 in 2013. A cinematic trailer for this game was also released at E3, which you can watch below.
This game puts the gamers in to the shoes of
Mad Max,
a decidedly dangerous individual with a love for melee fighting, shotguns, and his car,
The Interceptor
. You will be assisted by a man named
Chumbucket
. His main role is working on a vehicle named the
Magnum Opus
.
Chum
can also be of assistance by helping you to complete objectives or by helping in some of the vehicular combat situations you will inevitably find yourself in.
The main plot of the game is this:
Mad Max
's car, (
The Interceptor
), has been stolen by a violent, savage group of bandits. Your job is to get it back. You will need to travel the large, desolate, post-apocalyptic desert wasteland in search of your stolen vehicle and reclaim what is rightfully yours. The game can be played in a few different ways. If you prefer to rush in all guns blazing, then you can definitely do that. If you prefer a sneakier method of madness, then stealth elements are also implemented. Of course, if you randomly feel that you want to switch up your game style, you can alternate between being barbaric and ninja-like! The choice is completely yours.
Should you decide that you need to aim at an enemy whilst you are driving, the world around you will enter a slow-motion-like pace and will grant you the ability to toggle between targets on-the-fly. Although there are guns, ammo is rare and hard to find, so don't neglect your melee capabilities. Vehicle combat is a large mechanic of this game, and it is comprised of both melee and ranged, though melee will more than likely dominate.
When some gaming journalists were invited to see a private gameplay demonstration at E3 2013, they wrote previews and explained how
Mad Max
was given an American accent instead of the Australian accent that was in the movies. Upon hearing this, many
Mad Max
fans protested this, and
Avalanche Studios
later revealed that
Max
would indeed have an Australian accent. Relieving, huh?
West Coast Customs
has also been dipping in to
Mad Max
's universe, because in April, they tweeted the following image: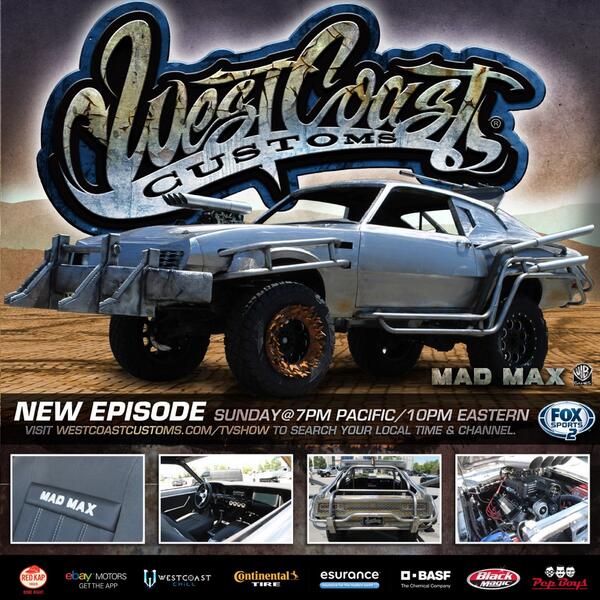 Yeah, I know. They've actually made the car from
Mad Max
. This is now a real vehicle!
​
E3 2014 brought us another
Mad Max
trailer, but this time it was a gameplay trailer! This new trailer demonstrates just some of the melee you can expect to experience in this upcoming action game, as well as some driving and destruction. The graphics are looking nice, and hopefully the gameplay will be equal. You can watch the gameplay trailer here:
This game is available for preorder on all of the aforementioned platforms
here
.
Are you ready for the carnage that is
Mad Max
?
What platform will you be buying this for?
Source (Wikipedia)
Source (MadMaxGame)
Article originally written by
_Xz_
Article edited and published by
Monopolyman