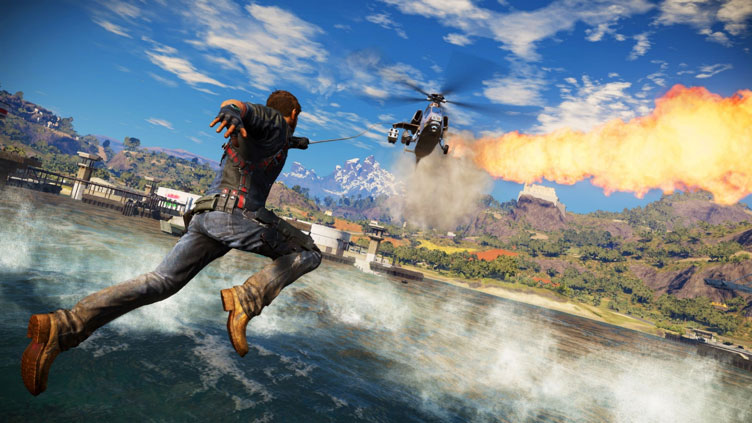 Just Cause 3
is based in a open world with over 400 miles to explore. Set in a Mediterranean island Medici. Rico Rodriguez will be returning to defend his mother's home from the ruthless General DiRavello. Rico will defend the Medici citizens from General DiRavello's ever expanding military. A military that Rico believes will be used by General DiRavello to take over not just Medici but the world.
Rico will be equipped with a all new designed grappling hook that can virtually connect anywhere. The grappling hook will also feature a manual retract function, and multiple tethers. Multiple tethers will allow you to connect and reel in objects leading to creative destruction. Attach two enemies together, a enemy to a helicopter, or even an exploding gas tank.
An all new wing suite will be introduced and with it Rico will be unstoppable in the air. It allows you to ascend up or down with complete control. Also the parachute has been redesigned for more of a combat use. Allowing you to use both one and two handed weapons with complete control for an accurate shot. If you utilize both you will be able to perform kills from great heights with control and accuracy.
With over 80 land, air, and sea vehicles to choose from. All building, bases, and gas stations can be blown up for massive destruction. Don't forget 400 square miles of complete freedom in you hands all in your power. The release date is said to be December 1st, 2015.
​
Source