​
With a pretty successful launch and immense amounts of positive feedback flowing in,
Halo 5: Guardians
has made quite a mark throughout the Xbox One community. Although the
Orion map had to be removed
due to it being riddled with bugs and glitches, it has shown that the developers are committed to keeping their game in check. To even further acknowledge this commitment, they have stayed true to their promise of post-launch support and free content by introducing us to the Battle of Shadow and Light DLC.
What can fans of the series expect to see with this DLC? First and foremost, there are four new maps that are all inspired by maps that have been in previous
Halo
games. They are Deadlock, Guillotine, Basin, and Recurve, all of which you can get a small glimpse of in the spoiler below. Next up is the addition of the Big Team Battle playlist that features 16-player vehicular carnage. This will most likely turn out to be the most popular addition of this DLC for players that love large-scale warfare compared to close-quarters combat. Covertly snuck in between all this other impressive content there has also been a new assassination added in which is accurately named 'Shove It,' and is shown in the GIF below.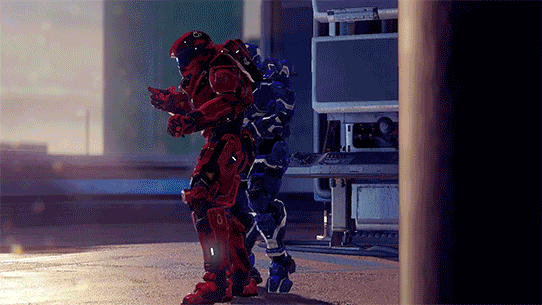 ​
Besides all of that content, there are also forty-eight new REQs available to unlock and use to your advantage. Some of these include new Tundra and Woodland-themed vehicle skins, Green Machine skins for five different weapons, and even ones that just may give you access to the Ultra Rare Shinobi armor and the Legendary Dying Star LightRifle. You can check out all forty-eight of the new REQs in the graphic
here
. The Battle of Shadow and Light DLC is now available for download on the Xbox One Marketplace, so if you haven't gotten it already, power on your Xbox One and get into the action!
​
​
Halo Waypoint