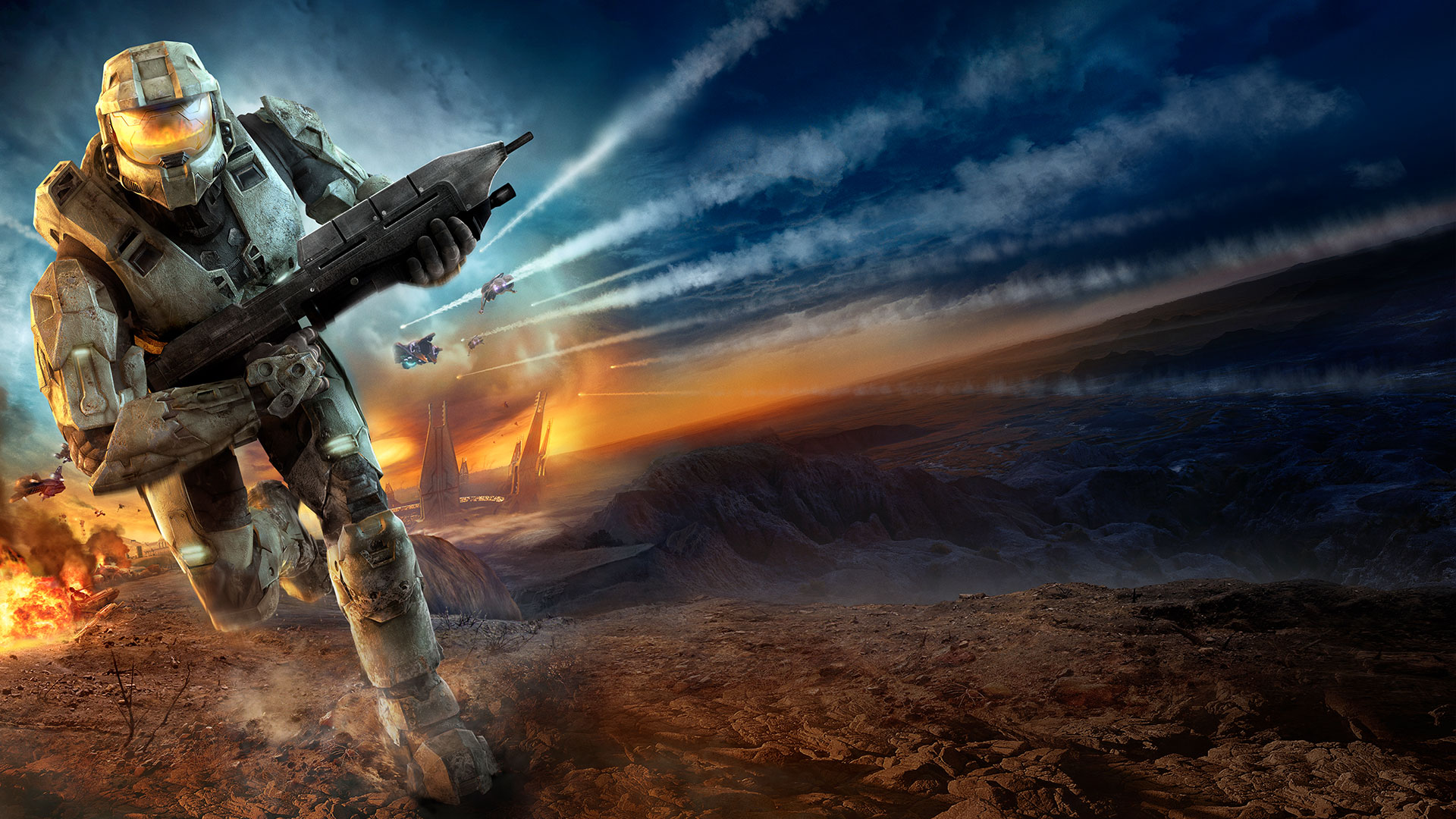 Halo 3 launched on September 25, 2007, meaning the Bungie-developed shooter has now celebrated its 10th anniversary. That probably makes you feel old.
To celebrate the occasion, Microsoft is launching a limited-time playlist in Halo 5: Guardians. The Halo 3 Classic Throwback playlist features Halo 3 maps remade with Halo 5's Forge tools, including some of the best ones: Guardian, Boundless (Snowbound), The Pit, Citadel, Isolation, High Ground, and Ghost Town.
The loadouts for this playlist are a Halo 5 Battle Rifle with the classic scope as your primay and Assault Rifle as your secondary. Developer 343 has also adjusted the gameplay settings in Halo 5 to make it feel more like Halo 3. For example, motion tracker range is increased to 25, while all Spartan Abilities are of course disabled because Halo 3 didn't have those. Additionally, jump height is increased, player speed is decreased, and shield and health recharge rates are more in line with Halo 3's.
Additionally, the ball carrier movement speed for Classic Team Oddball is reduced, while flag carrier speed is reduced in Classic Multi-Flag CTF.
343's celebratory blog post is stuffed with really cool nostalgic details and comments from key developers. 343 boss Bonnie Ross's statement follows below:
"The launch of Halo 3 was a bittersweet moment for me on so many levels. I loved Halo 3, especially taking a road trip down Tsavo Highway, which is one of my all-time favorite Halo missions. That scenic drive, with so many very satisfying road kill opportunities, is something I'll always remember. But it was also a time when Bungie and people we had worked closely with for eight years were leaving to pursue their next dream. In many ways, I think of Halo 3 as Bungie's love letter to the fans and that letter still resonates with me personally to this day."
In other Halo news, Halo 3--along with Halo: Combat Evolved Anniversary, Halo 3: ODST, and Halo 4--are now playable on Xbox One through backwards compatibility.
Source: GameSpot