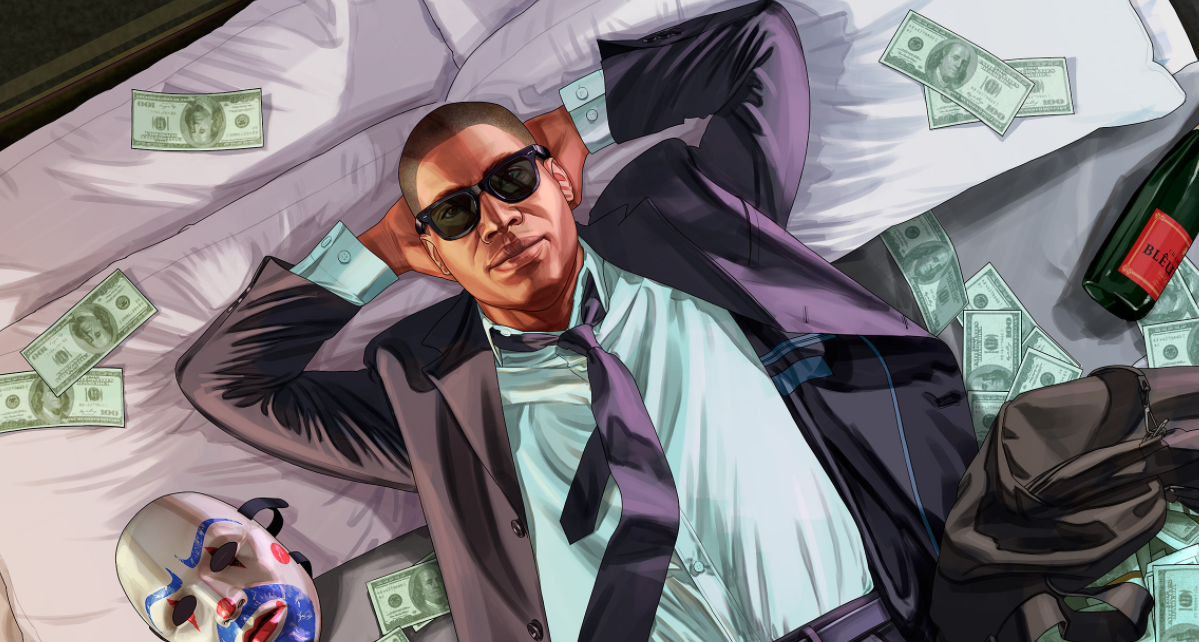 Rockstar has rolled out another batch of new content for Grand Theft Auto V. The latest GTA Online update is now available on PS4, Xbox One, and PC, and it adds a couple of new features to the online mode. On top of a new assortment of discounts and bonuses, this week's update introduces the stylish Pfister Neon electric sports car, as well as a chaotic new mode called Hardest Target.
Hardest Target is an Adversary mode that pits two teams of up to 16 players against each other. The object of the mode is straightforward: eliminate the opposing team's target while defending your own. "Only the Target's life matters (and you can rack up bonus points for Target-on-Target violence), so the gung-ho approach is strongly recommended," Rockstar says. To celebrate the launch of the new mode, players will earn double GTA$ and RP from Hardest Target until February 5.
In addition to that, players can earn 25% more GTA$ from Special Cargo Deliveries through February 5. Rockstar is also offering a big selection of in-game discounts on Bunkers, Special Cargo Warehouses, and more items. This week, players will be able to get the Cargobob for 35% off, while all of the following will be 25% off:
Bunkers
Farmhouse Bunker
Thomson Scrapyard Bunker
Bunker Renovations (styles and add-ons)
Mobile Operation Center Cabs
Properties & Renovations
Special Cargo Warehouses
Executive Office Renovations
Vehicles & Armor
LF-22 Starling (Buy it Now & Trade Price)
Grotti Cheetah Classic
Vehicle armor
Bulletproof tires
This week's Premium Race is Rally, which is restricted to Sports-class vehicles. Everyone who participates will earn triple RP, while those who finish in the top three will be rewarded with a big GTA$ payout. The Time Trial this week is Casino. Players who manage to beat the target time will be rewarded with GTA$ and RP.
Source: GameSpot