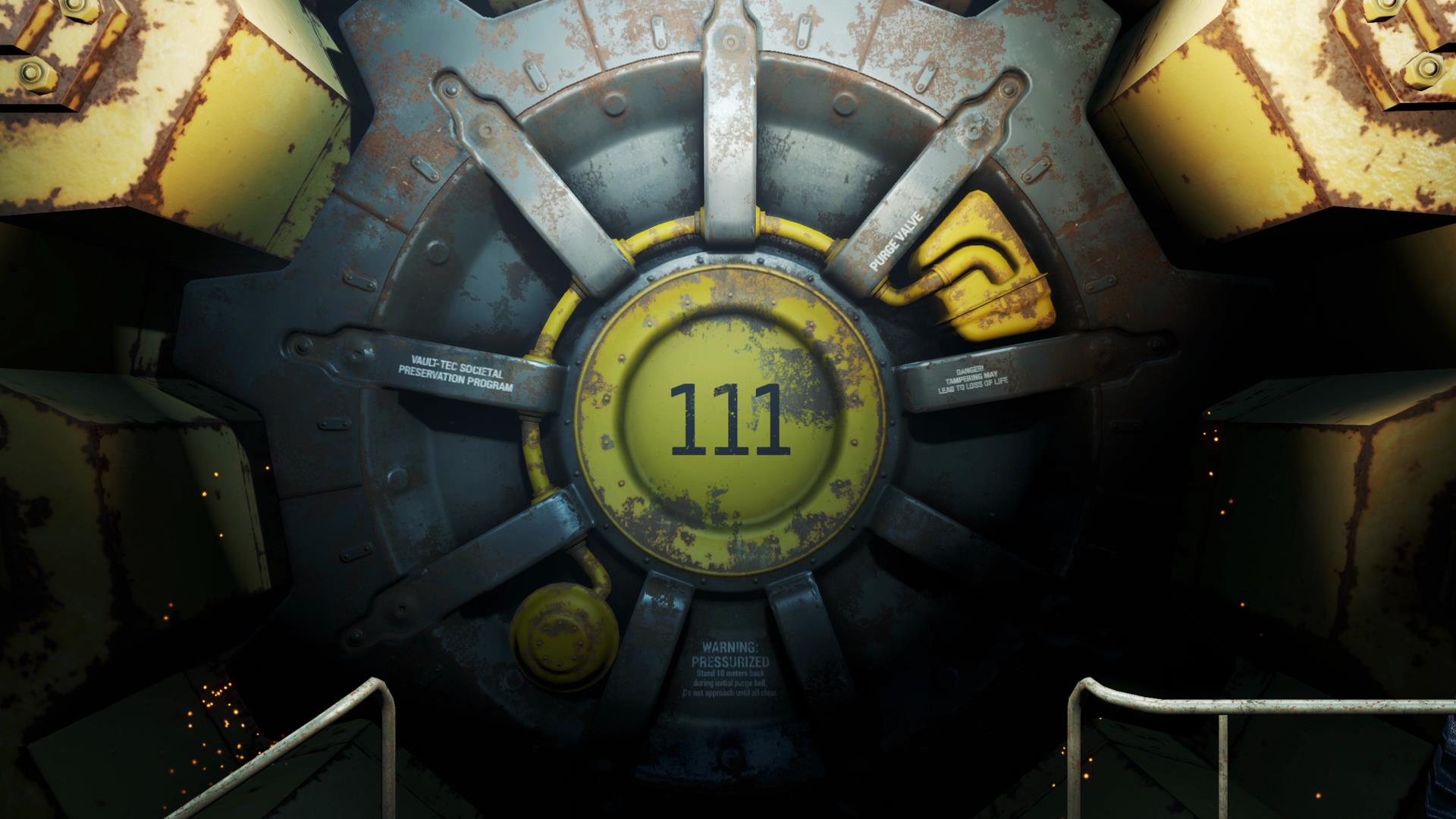 ​
As of yesterday,
Fallout 4
has officially gone gold. Though Bethesda Softworks has neglected to give fans anymore information about the game as is sometimes the case when a game has finished development, they have yet to disappoint when it comes to
Fallout
related goods and products. In addition to their Great War sale in the Bethesda Store, the S.P.E.C.I.A.L. video series has ended, and Bethesda Softworks has provided a special Steam pre-order bonus for DotA 2 players. For older fans, Bethesda has also teamed up with Carlsberg UK to create an official
Fallout
beer!

​
With
Fallout 4
finally being out of development, this means that the content planned for the Season Pass can start being produced. Although seeing the game in its state, ready to be shipped out and released, might just further tease fans, it also serves as a reminder that the game itself is just around the corner and that the long wait is almost over.
Fallout 4
additionally went gold on October 23, the day that the Great War started and ended for those who have paid attention the story of the series.
The animated S.P.E.C.I.A.L. cartoons that have been steadily released over the past couple of months have finally come to their conclusion, with the video featuring "Luck" being posted just a few days ago. These animated videos detail the effects of the player-character's S.P.E.C.I.A.L. stats within
Fallout 4
, and offer insight as to how the player can build their character. The videos also show how factors in the environment will change according to how the player designates all of their stats, and what perks may or may not be available if a certain stat path is chosen. With the redefined perk system being introduced in
Fallout 4
, it's apparent that Bethesda was prepared to accommodate their players, no matter how they chose to play
Fallout 4
.
A new voice announcer pack for DotA 2 will be made available to those who have pre-ordered
Fallout 4
through Steam, or are planning to do so. The new voice announcer pack will take the place of the game's default voice announcer, and your game will instead be narrated by a Mister Handy robot from the
Fallout
series. This quirky incentive will be released sometime in "mid-November" as its page details on Steam, although it is not yet known if people will be able to purchase this pack separately.
This news will come as more of a delight for the older audience, but Bethesda has partnered with Carlsberg UK to develop a new
Fallout
brand beer. This marks the first officially licensed alcoholic beverage inspired by a video game, and it certainly opens the door for many other developers and companies to try and create something else for their fans to enjoy, even if it's not directly related to their games. Carlsberg UK has described the
Fallout
beer as a zesty and hoppy drink with a "floral aroma". The alcoholic content will check out at 4% ABV so prospective buyers can expect a light-tasting beer if they don't plan on keeping it as a collector's item. It is currently available for purchase exclusively in the UK, and it has not been stated whether or not the beer will be shipped overseas. A twelve-pack can be purchased for £29.99 ($45.92 USD) which is a hefty sum to pay for twelve bottles of beer, but it's definitely an interesting item for collectors that may not be available long after
Fallout 4
is released.
Though we didn't get the chance to see some more gameplay of
Fallout 4
, there is still some time for Bethesda to give fans an extra look at what the game will look and feel like. On the other hand, not many developers have taken this approach in preparing to release their game. A video series on the stats of the game, extra content for a totally unrelated game, and even an official beverage based on
Fallout
. Do you think all of these things will benefit
Fallout
and their sales in the long run? Do you think they're wasting their time or trying too hard? Let me know in the comments below.
Credit to Pyroman for the content!
Source
Source