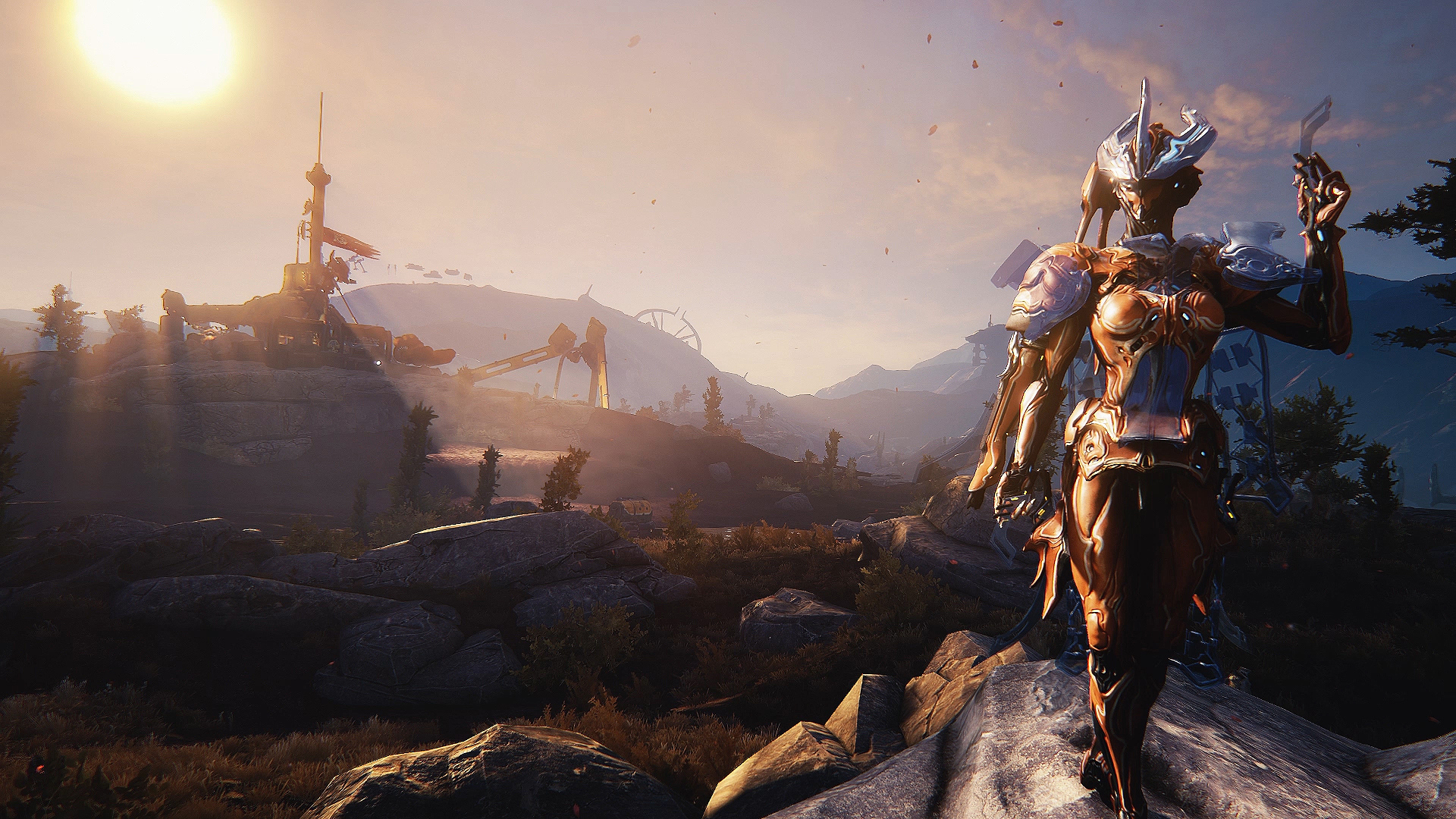 Digital Extremes has released a big update for the console version of Warframe. The Beasts of the Sanctuary update is now available for free on PS4 and Xbox One, and it introduces a wealth of content to the sci-fi shooter, including a new Warframe, weapons, mode, and more.
Headlining the update is Khora, the 35th Warframe to arrive in the game to date and the first new one of 2018. Digital Extremes describes Khora as a "stylistically armor-clad" Warframe who "offers a versatile combination of offensive and defensive capabilities." She wields a metallic whip that can strike from a distance and call upon her pet Kavat to attack enemies.
Khora can be obtained in Sanctuary Onslaught, a new team-based survival mode. Here, players will have to work together with up to three others to fight through increasingly challenging waves of enemies and escape through randomly placed portals. By completing waves and traveling deeper into the Sanctuary, players will unlock Khora's blueprints, a new capture scene, and more.
Additionally, the Beasts of the Sanctuary update introduces a handful of new weapons, including the sniper rifle-like Veldt and Khora's signature gun and swords, the Hystrix and Dual Keres. Players can also get a couple of new weapon and character skins. You can read more about the Beasts of the Sanctuary update on the official Warframe website.
Coinciding with the update, Digital Extremes has kicked off a new limited-time event in Warframe, called Operation: Plague Star. Players can participate in the event from now until 11 AM PT / 2 PM ET on May 22 to earn rewards such as an Event Emblem, Ether Daggers, and Zaw Components.
Source: GameSpot