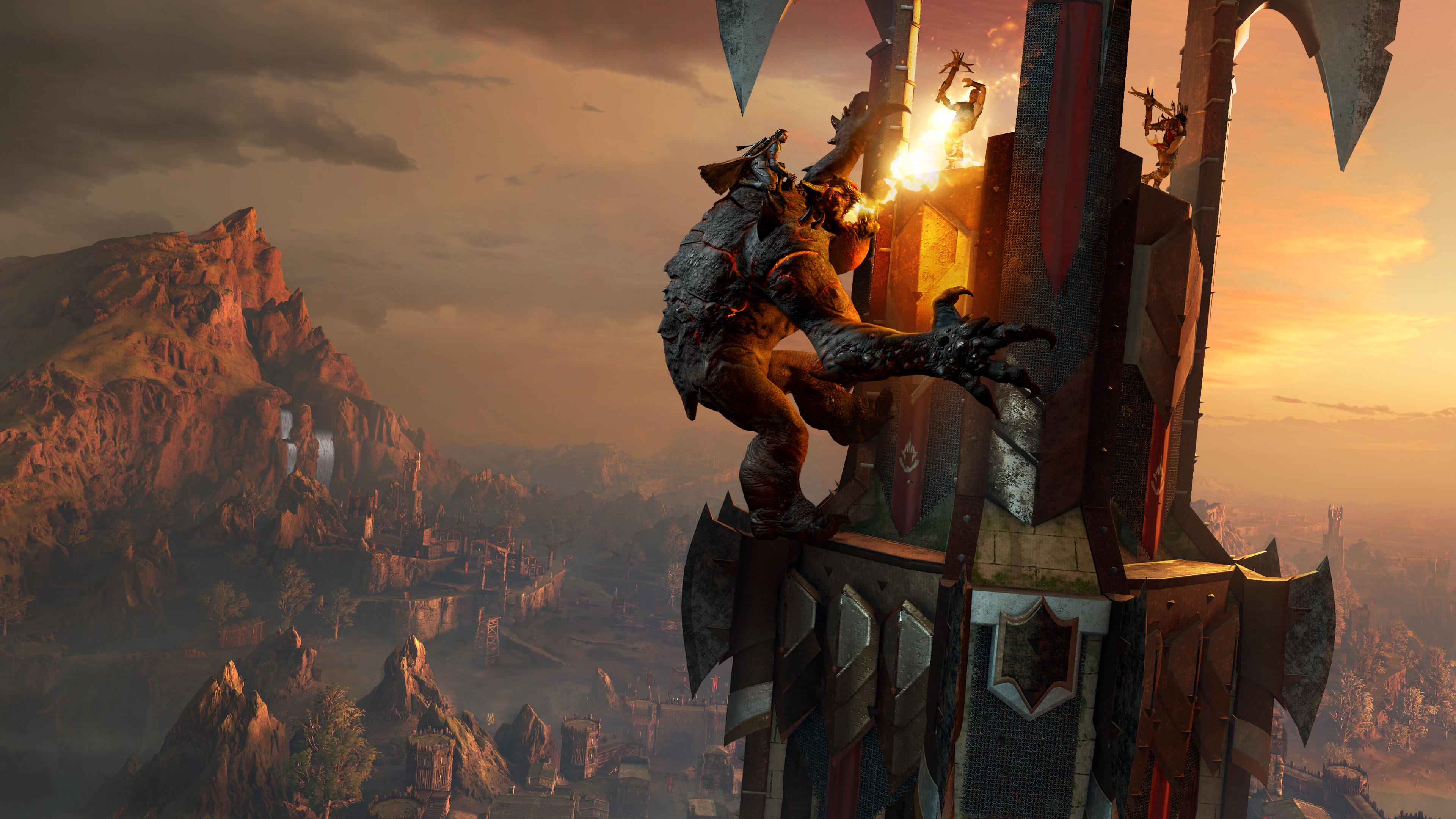 Middle-earth: Shadow of War will be getting tons of new DLC in the next few months. Publisher Warner Bros. has announced a series of free content updates, with the first ones rolling out on November 21. These are all in addition to the four Shadow of War DLC expansions four expansions that have already been announced for this year and the next.
The free DLC includes new gameplay modes and tweaks to existing features, like a new difficulty level and photo mode. Here's the schedule and descriptions Warner Bros. shared:
Coming November 21
Endless Siege--Defend your fortresses against Sauron's forces as the Dark Lord tries to reclaim Mordor in the Endless Siege.
Rebellion--Crush the rebel Ologs and Uruks in your forces as they seek to undermine the Bright Lord.
Enhanced Photo Mode--Capture every battle and siege and apply new filters, frames, and textures with the Enhanced Photo Mode update.
Coming December 5
Online Fight Pits--Challenge another player's Orc follower, Overlord vs. Overlord, to a fight to the death in the arena to earn powerful rewards and upgrades.
Coming December 12
Brutal Difficulty--A new higher difficulty level even more challenging than Nemesis with no last chances.
Shadow of War's first paid expansion is also releasing on November 21. The Slaughter Tribe Nemesis Expansion is part of the game's $40 Expansion Pass, and introduces the new Slaughter tribe. They are a "gruesome" tribe of Orcs that are "capable of ambushing players at any point." The expansion also includes new missions, a new fortress with an Overlord throne room, monuments, outposts, and new Epic and Legendary Orcs.
There's also a release date for the following expansion. The Outlaw Tribe Nemesis Expansion is coming December 12 and will introduce the Outlaw Tribe, which is "home to the most rebellious warriors in Orc society."
The remaining two expansions are story campaigns that will launch in 2018. The first three expansions are also available for purchase on their own for $15 each, with the final DLC expansion costing $20. Players who purchased the $100 Gold Edition of Middle-earth: Shadow of War will get the DLC packs for no additional cost.
Source: GameSpot