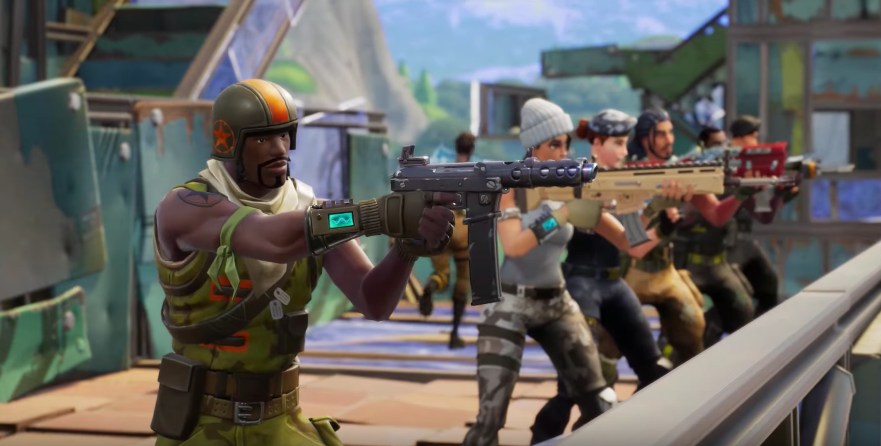 A new limited-time mode is starting soon in Fortnite: Battle Royale. Following the release of the game's 3.5 updates on PS4, Xbox One, PC, and mobile, Epic is planning to kick off the 50v50 v2 event, a modified version of the game's very first limited-time mode.
As its name suggests, 50v50 v2 pits two teams of 50 players against each other. In this mode, players will have full access to the island for 10 minutes before the storm begins closing in. Supply drops will also fall every two minutes in batches of three to six, but they will only land within the final storm circle.
In addition to that, Epic has adjusted the spawn rates of loot in 50v50 mode. The likelihood of floor loot spawning has been increased 15%, and farming resources have been increased by 75%. Supply drops also spawn double ammo along with an extra consumable, trap, and resource drop, while chests spawn double ammo and consumables.
Epic hasn't announced an exact end date for the 50v50 event, but limited-time modes are typically only available for about a week. As this event is a "large squad" mode, it won't track players' profile stats. However, players will still be able to complete all non-squad-based Daily and Weekly Challenges. You can read more about the mode in Epic's patch notes.
50v50 is set to begin shortly after the release of Fortnite's 3.5 updates. That patch added another new item to Battle Royale: the Port-a-Fort, which can construct a huge fort in a few seconds. Along with that, the update makes an assortment of balance tweaks and bug fixes, in addition to introducing new cosmetic options in Fortnite's paid Save the World mode.
Source: GameSpot