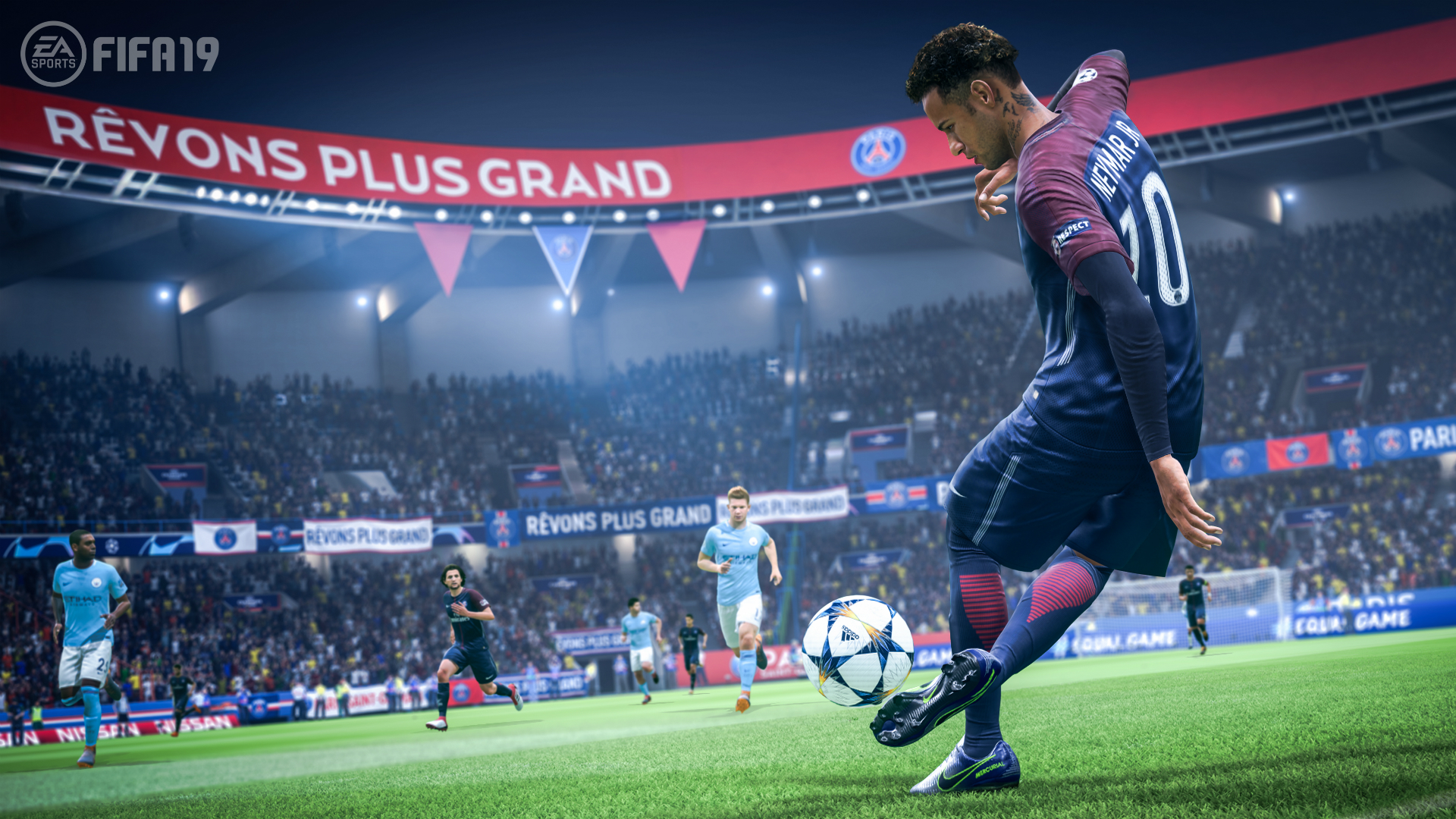 FIFA 19's release date is fast approaching, and publisher EA has finally unveiled more of the game's new features. The most intriguing new change is something EA calls Kick Off 2.0, which is seemingly an overhaul of the hitherto standard exhibition mode. In addition, FUT 19, or Ultimate Team, has replaced Online Seasons with a new sub-mode named Division Rivals.
Kick Off 2.0 gives FIFA's most basic mode more options than ever before. You can still play what's now called a Classic Match if you don't like change, or you can utilize any number of new options. You can specifically choose to make your match Champions League-themed, which will rebrand it with the official logos and replace commentators Martin Tyler and Alan Smith with Derek Rae and Lee Dixon; alternatively, you can do the same but for the Europa League.
You can also decide to play a two-legged match, where you play with the same two teams with each side playing at home once and away once (with the away goals rule active in the event of a draw). Similarly, you can set up a Best Of series, where you play a three- or five-match series against a friend or the AI.
The most interesting aspect of Kick Off 2.0, however, is the ability to set House Rules. This is something many FIFA players have been doing themselves for years while playing against friends, but now EA will allow you to input special laws into your match. For example, you can prevent short-range goals from counting towards the scoreline, or force your mates to score from headers and volleys only.
Ultimate Team won't be overhauled in quite the same way, but it still comes boasting a couple of new features. Online Seasons is no more; Offline Seasons will still be available but the online equivalent is to be replaced by Division Rivals. These are weekly competitions against those of a similar skill level to you, all with dynamically updated objectives. EA says it wants to reduce the amount of grinding required in FIFA's online modes, so this year you can obtain Champion Points to gain access to the weekend's Champions competitions. FUT is also adding a Champions Channel, where you can view previous Champions matches and analyze how players performed in those games. Confirmed Icons for FIFA 19 include Rivaldo, Johan Cruyff, Frank Lampard, Steven Gerrard, Eusebio, Clarence Seedorf, Claude Makelele, and Raul.
Outside of FUT and Kick Off 2.0, we know FIFA 19 will conclude Alex Hunter's story in The Journey, while we can expect improvements to Career Mode and Pro Clubs. For more information on those and more on FIFA 19, keep an eye on GameSpot.
FIFA 19 launches worldwide on September 28 for PS4, Xbox One, PC, Nintendo Switch, PS3, and Xbox 360. That's around a month after its closest rival, PES 2019, which also has a demo out very soon. For more on EA's sporting behemoth, check out our big feature on the 19 best new FIFA 19 features you might have missed.
Source: GameSpot