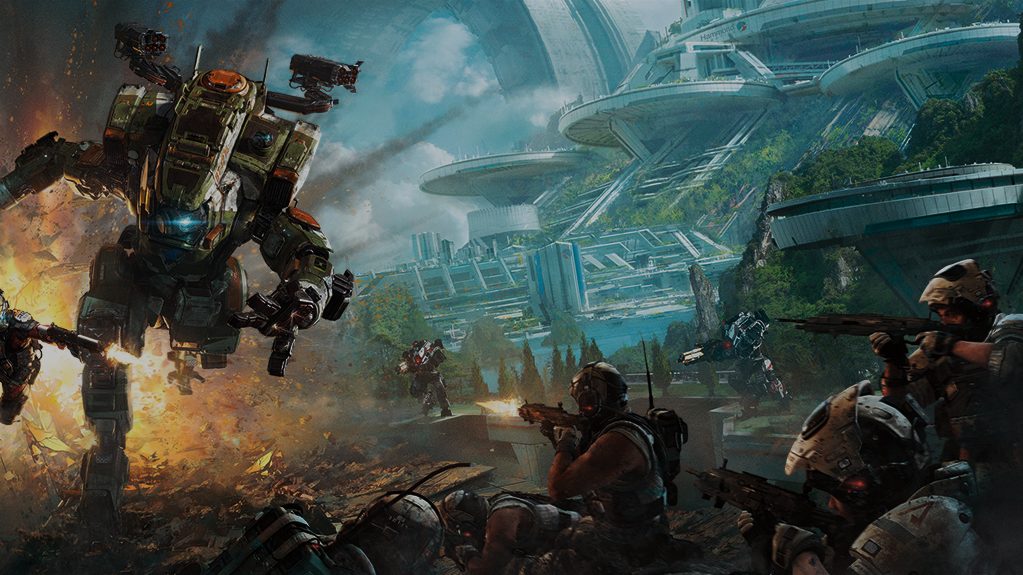 Although Respawn Entertainment, the developer responsible for the Titanfall series, has worked exclusively with Electronic Arts since its inception, it wasn't actually owned by EA. That changes today, as EA has announced it has acquired the California-based developer and the Titanfall IP along with it.
EA has served as the publisher of Respawn's games so far, including last year's Titanfall 2. The studio is currently at work on a new Titanfall game (a fact that was confirmed today), a third-person Star Wars title, and a VR game. Specifics on all of these have not yet been announced.
"We've seen firsthand the world-class caliber of Respawn as a development studio with incredible vision, deep talent and an inspiring creative mindset," EA CEO Andrew Wilson said in a press release. "Our longtime partnership is grounded in a shared desire to push the boundaries and deliver extraordinary and innovative new experiences for players around the world. Together, we've brought this to life in the Titanfall franchise, and now with the Respawn team joining EA, we have exciting plans to accomplish even more amazing things in the future."
EA helped Respawn to get off the ground after the developer's founders, Vince Zameplla and Jason West, left Call of Duty studio Infinity Ward. This resulted in a well-publicized lawsuit. Since then, West left Respawn and retired. This new deal sees EA pay $151 million in cash for Respawn, as well as up to $164 million in equity. Performance milestones could see the cash figure rise as high as an additional $140 million.
Source: GameSpot