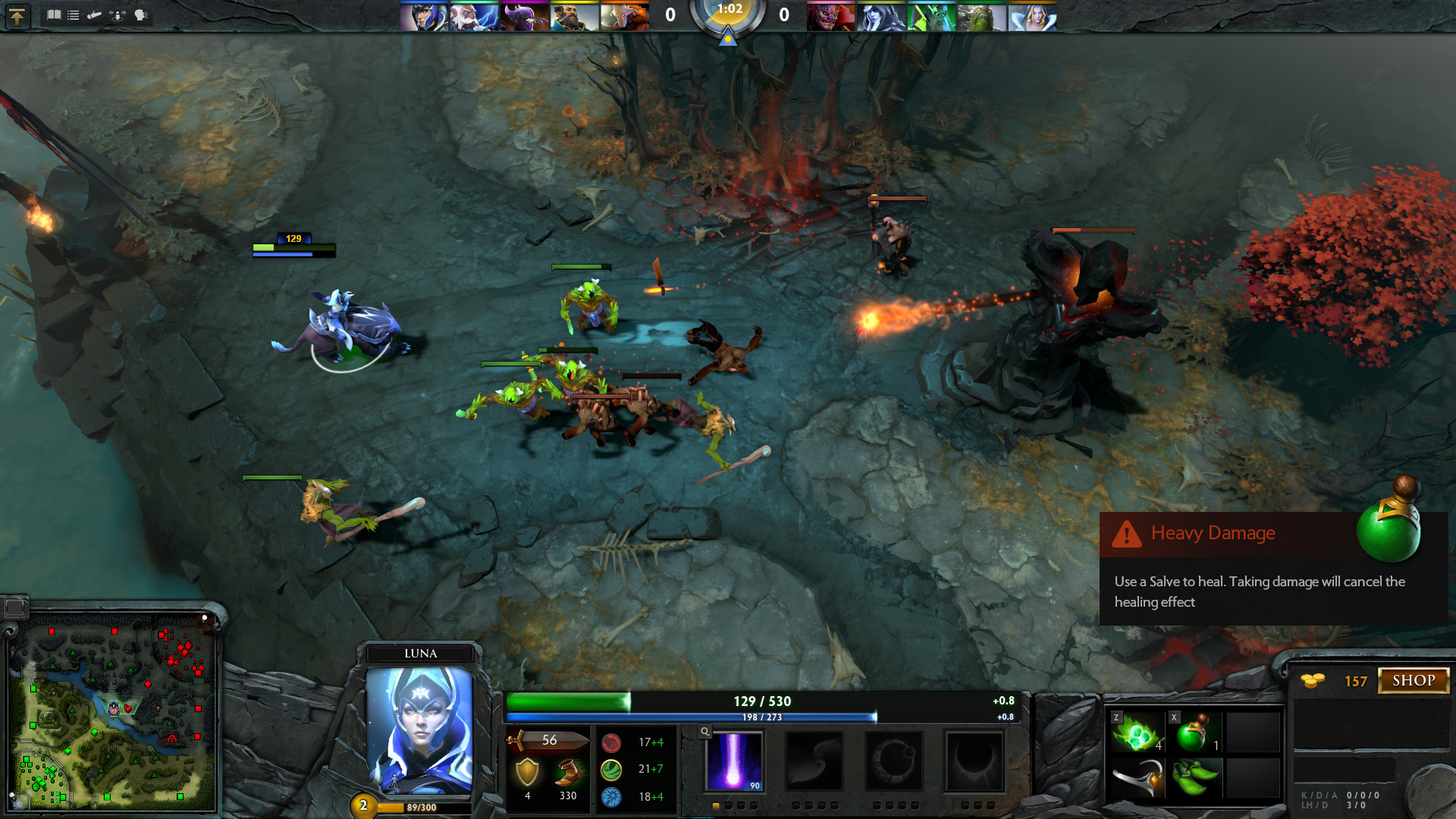 Valve has released a new update for Dota 2 which it says is focused on "improving the matchmaking experience" in the popular multiplayer game. One of the major new changes is a requirement that asks players to register a phone number to play in ranked online multiplayer matches.
"Players using multiple accounts create a negative matchmaking experience at all skill brackets, so our goal is to add just enough friction to this process that the number of players doing this will be noticeably reduced," it explained in a blog post. "Having more players using their primary accounts will have a positive effect on both Ranked and Unranked Matchmaking."
From April 20, players have two weeks to register their mobile phone number. However, from May 4, accounts that do not have a phone number linked to it will no longer be able to participate in ranked play.
Phone numbers can be unlinked from an account so that a new one can be swapped in, but there is a three-month waiting period before the original number can be tied to a new account. This, Valve says, "is to prevent using the same number on multiple accounts." Valve adds that "online services that provide phone numbers are not allowed."
The update also brings back the Solo Queue, so players in ranked matchmaking can opt to only be matched up with other solo players. "Any player who selects this option will be placed into matches where all ten players are queuing solo," Valve explained.
Tweaks have also been made to the way undesirable behaviour is dealt with in matchmaking.
"Being marked for low-priority matches now results in a duration-based ban from the Ranked queue, in addition to the current game-count-based low priority requirement. The ban will start at a low threshold of a few hours, and increase up to four days for players who are very frequently in low priority."
Valve has also improved detection for "clear cases of intentional feeding," which involves players sacrificing themselves to the enemy so the opposing hero can accrue experience and power quicker. Additionally, bot detection has been improved.
Finally, Valve has made ranked matchmaking unavailable in South Africa, India, and Dubai because their "low populations made them prime targets for various Ranked Matchmaking abuses."
"For the time being, players in these regions will need to join Ranked Matchmaking queues in one of the other nearby supported servers. ... We will update these servers as the unranked populations in these regions grow to the critical mass needed to be able to support splitting the user base into Ranked and Unranked queues."
Source: GameSpot