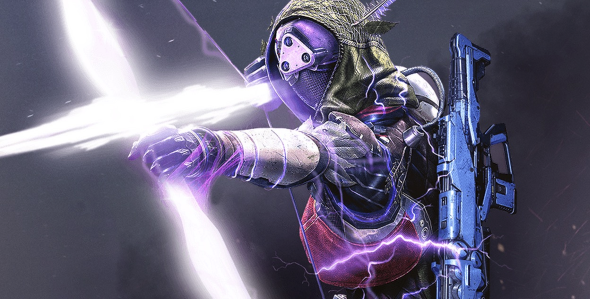 It's taken slightly longer than expected to arrive, but a new update for Destiny 2 will launch on all platforms tomorrow, November 2. This will be accompanied by a maintenance period that will temporarily bring the game's servers offline.
Maintenance begins at 8 AM PT / 11 AM ET / 3 PM GMT (2 AM AET on November 3). This will follow the typical schedule once maintenance begins, no one will be able to log in, but those already online can continue playing. An hour later, everyone will be booted offline, and the patch will roll out at 10 AM PT. Servers should be back online by 12 PM PT, although, as we've seen numerous times before, that is only an estimate; the wait may be longer or shorter.
The patch is update 1.0.6, which Bungie announced last week. We've already gotten a preview of the patch notes, which you can see below; it adjusts the mercy rule in Crucible and fixes the exploit involving the Bureaucratic Walk emote. Not everything the update does is included in the notes; we'll have to wait until it's actually available to get the complete rundown. This comes just ahead of the return of Trials, which was canceled for two weeks due to the emote bug.
Update 1.0.6 will be released on PC, PS4, and Xbox One. It follows a PC-only Destiny 2 patch released earlier this week, which was meant to resolve issues with a particular CPU requirement that prevented some people from playing the game. We also recently learned the first details about the Curse of Osiris DLC, which will increase Destiny 2's level cap and offer PS4-exclusive content.
Destiny 2 Update 1.0.6 Patch Notes Preview
General
Fixed an issue with collision detection on the Bureaucratic Walk emote
Fixed an issue causing players to encounter empty public spaces too often in free roam
Crucible
Updated Mercy Rule settings to allow Mercy to activate slightly later in the match, allowing a wider range of scores to trigger it.
Clash

Reduced score limit to 50 (was 75)

Control

Reduced score limit to 90 (was 100)
Reduced influence that enemy-controlled zones exert over the spawning system

Survival

Reduced round time limit to 2 minutes (down from 3)
Reduced life count to 6 (down from 8)
Supremacy
Increased score-to-win to 70 (up from 50)
We now grant one point for defeating an enemy Guardian
Adjusted the influence that enemy crests have on the spawning system
Source: GameSpot